'Tis the season of giving, but let's be sure we're not giving more than we want. Criminals are anxiously hoping and waiting for us to allow our personal information to reach their hands.
As part of my ambassadorship with Hotspot Shield, I wanted to share some tips you may or may not have thought of when using your smartphone.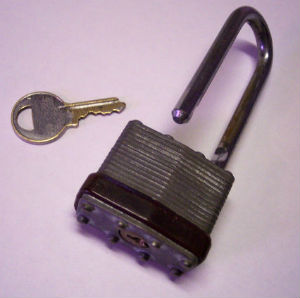 Smartphone Security Tips
Lock Your Phone – I hate using that stupid pin just as much as the next guy, but I do it anyhow. It's a layer of protection against anyone who should gain access to my phone.
Don't let your phone save all of your passwords. At the very least, make sure it's not saving your financial-related passwords.
Turn off automatic WiFi connection – Not only does this constantly give out your location, but it allows criminals the ability to access your information as public WiFi connections are not secure. (You can use Hotspot Shield to secure that connection.)
Use security software – Androids are slightly more prone to attack than iPhones, but we should all have protection. (Hotspot Shield users are protected as antivirus protection is included.)
Search and Destroy – Install software that can not only track your phone if it's lost or stolen, but can erase all of your personal content.
Don't use the same password for everything. There's one school of thought where you can use the same password within categories (i.e. financial, medical, email accounts). I personally prefer to have a different one for everything; it's annoying, but it's safer.