This post was sponsored by Monoprice as part of an Influencer Activation for Influence Central and all opinions expressed in my post are my own.
I'm a very thoughtful shopper which sometimes leads to laziness (because I dread what goes along with the thoughtfulness). Make sense?
Basically, I'm not one to run to the store for a brand new somethin' and bring it home that day. Oh no, I need to think about it, look at it multiple times, compare prices and then make a decision. So, if I have to make a brick and mortar purchase, I'll put it off as long as possible, but if I can quickly do all the research online, I'll buy the dang thing immediately.
And now that I've discovered Monoprice online, I'm kinda crushin' on them. Their prices are infinitely lower than most, and the selection of electronics and accessories keeps my kitchen on trend and in working order.
Check out this Strata Sous Vide Home Immersion Cooker I just got! I had to jump on the sous vide bandwagon and see what the big deal was, and I'm glad I did.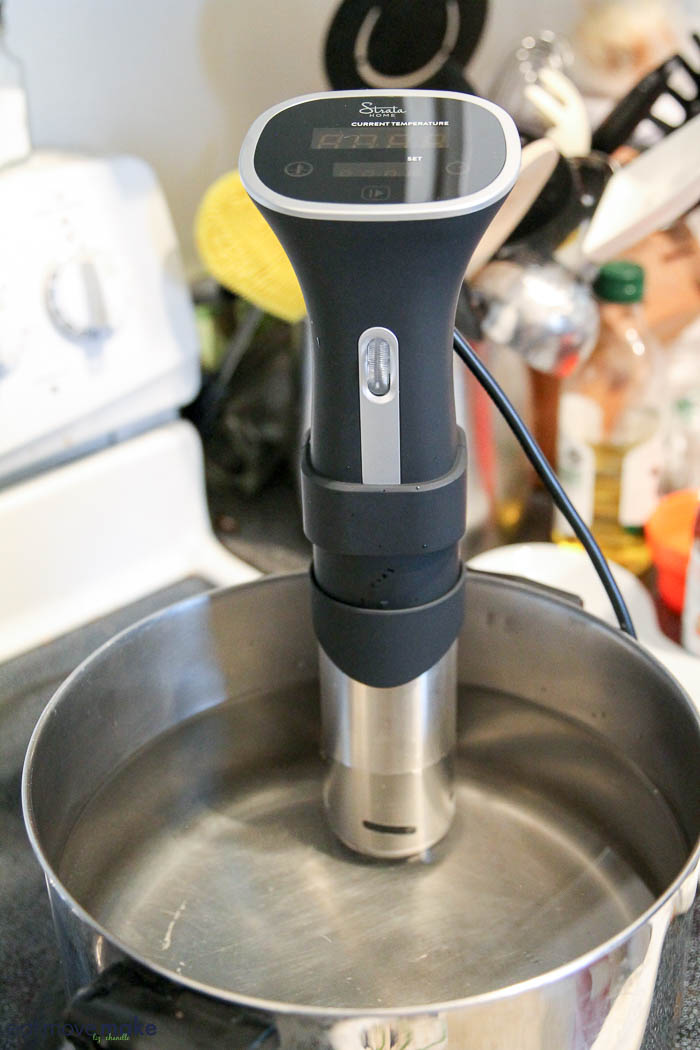 Note: The stockpot is on my stove because it's a nice big space, but the immersion cooker doesn't use the stove's heating elements.
To cook sous vide-style, food is sealed in a plastic bag and submerged in a temperature-controlled water bath until done. The sous vide equipment clips to the side of the stockpot and maintains the temperature while swirling the hot water around the food.
I decided to try cooking pork chops sous vide. Using the simple touch screen, I set my desired doneness temperature and let it cook for an hour.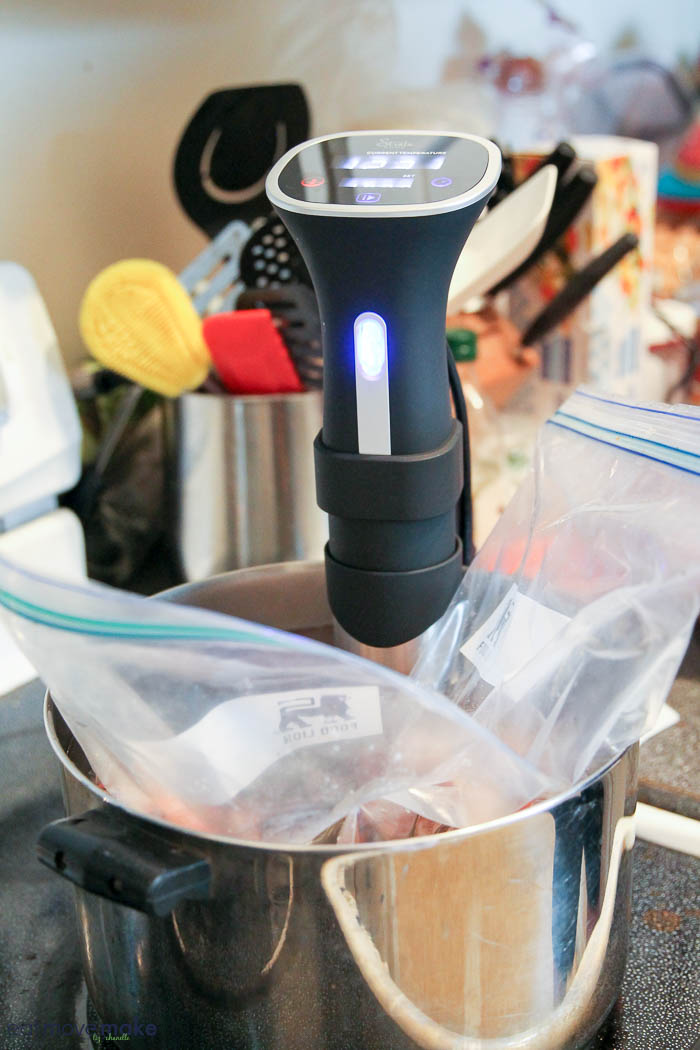 At the end of cooking, my pork chops looked like this.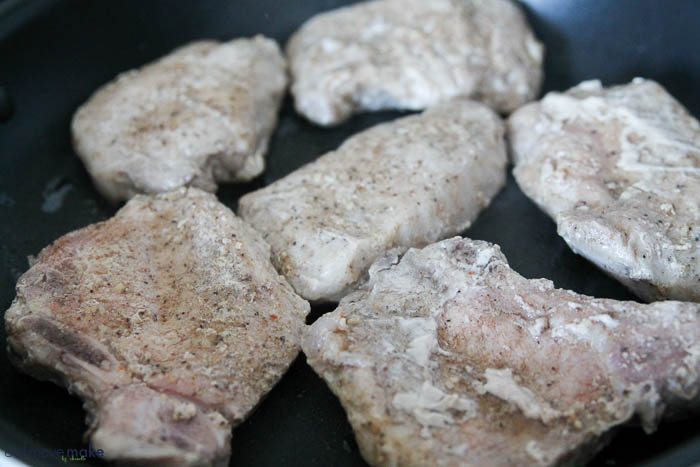 So for that gorgeous brown we all love on our meat, I seared them on the stove for a couple minutes and served them with some sauteed veggies and potatoes.
They look delicious, right?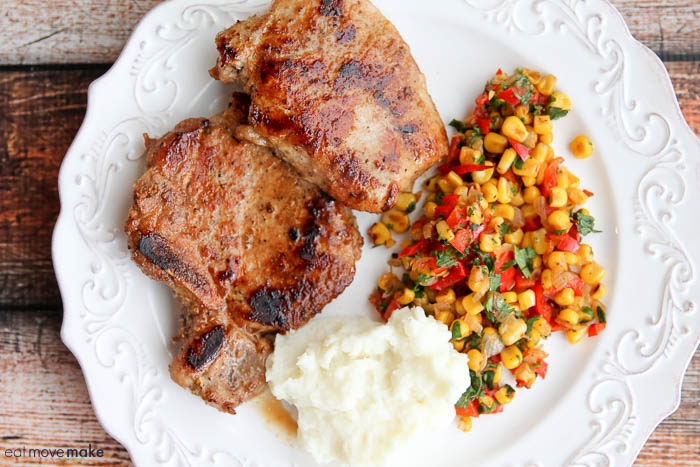 Tip: I also discovered another use for the sous vide immersion cooker the next day. I used it to bring water to the perfect temperature to make yeast bread. It was awesome!
Now, let's talk about the Strata Home Pro Blender I received. The key word in its name is pro… as in pro-fess-ion-al. It's a beast. This baby chomps through ice and frozen fruit in seconds for your summer cocktails, smoothies and margaritas.
I used it to make a protein workout shake with frozen strawberries and a frozen banana and was fully expecting the blades to get stuck on the fruit. I was wrong! It powered through it in no time.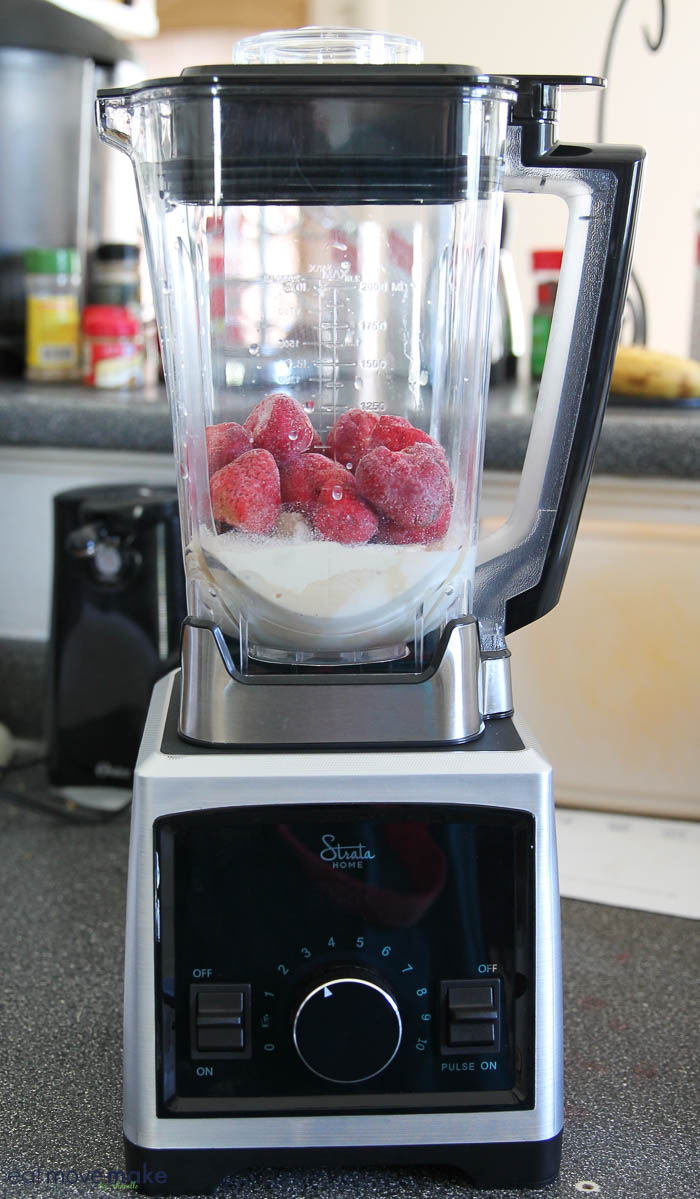 Look, it's almost done!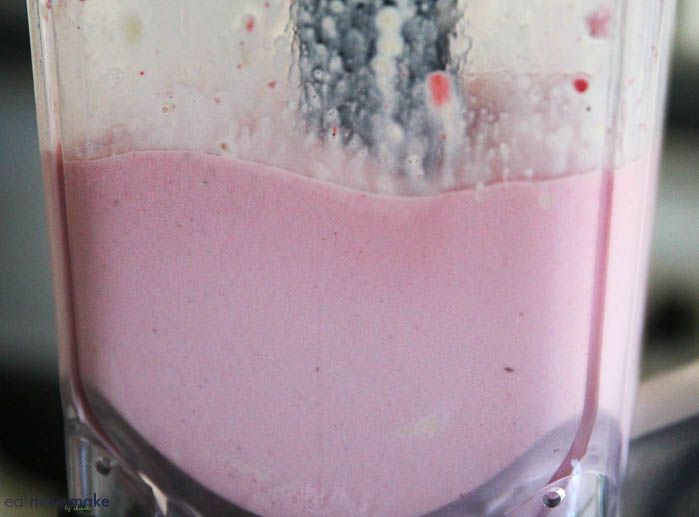 Other than loving the fact it was a powerhouse blender, I also loved the 2-liter size – a much better size for my family!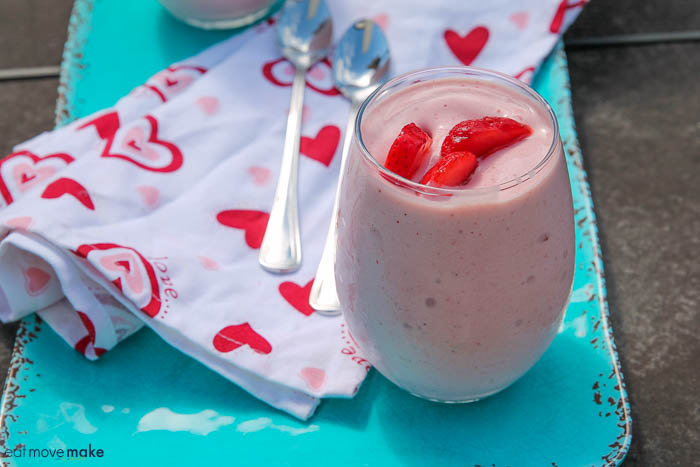 Bottoms up! My shakes came out perfectly blended, thick and creamy.
I can't tell you how tickled I am with my Monoprice shopping experience. Not only do I love my new kitchen appliances (they sell all kinds of other home tech goodies as well) but I really appreciate the recyclable minimal waste packaging they use for shipping.
But mostly I love their great prices and top-notch selection. Check out Monoprice — you'll love it!