I'm afraid of SPAM.
The SPAM in this can, the SPAM in every can. All SPAM.
Terrified.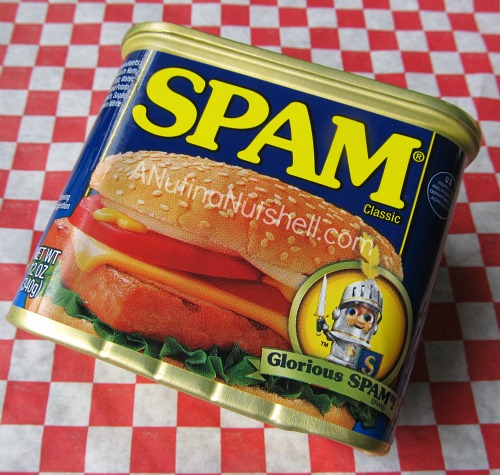 Hormel sent this can of SPAM to me along with a few other products, and it's the first time I've ever had SPAM in my house.
I don't know what to do with it. 
What is it? It looks kinda like ham, but if it was ham, it would be ham.
This is SPAM.
———-
There's a part of me that is quite comfy living in SPAM ignorance, but there's a part of me that is a wee bit curious. Maybe if I took a road trip to the SPAM Museum in Austin, Minnesota, I could solve the mystery of the canned oddity.
I hear they have a mock assembly line where visitors can try their hand at canning SPAM. That would be fun, right? And there's a bunch of Monty Python stuff, an interactive game show quiz, and tons and tons of exhibits and history.
Plus it's FREE, and free is alright.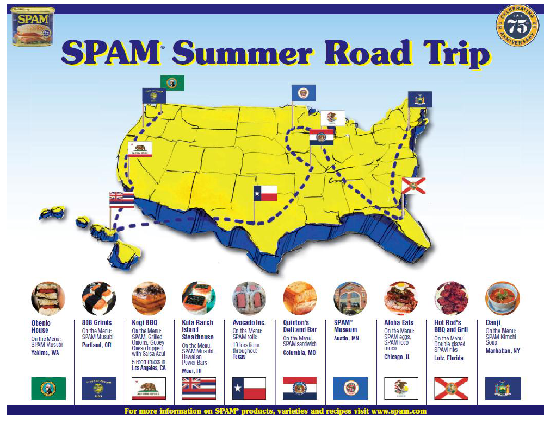 So tell me…have you tried SPAM? What, how, help! I want to try it!