Am I the only one who hates trying to figure out new apps and techy things? Oh, I LOVE the technology itself, but the learning curve….not as much.
So when I looked at my copy of The Amazing Spider-Man (from a Walmart pre-order) and saw there was a Web-Slinger augmented reality app …my spidey sense started tingling.
(With trepidation and excitement.)
I was already planning on having a pizza and movie night, but now I could use the Web-Slinger app and make like I was some sort of guru about things of which I really have no clue.
So I went to Walmart for party supplies and pizza! (And to find specially coded in-store Spider-Man displays. If I scanned them with the app, it unlocked additional comic pages into which I could insert my crazy face.)
Gotta do it.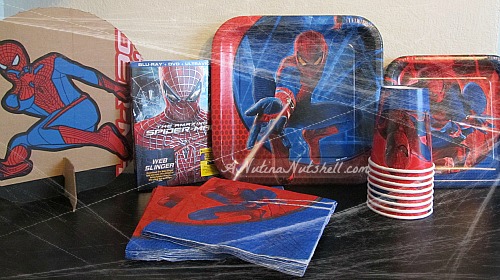 I specifically bought MarketSide Pizza because the box had a code that activated a special feature on the app. (Yes, I was obsessed with the app. Shut it.)
Because look what it did when I scanned the pizza box at home. A lizard man appeared!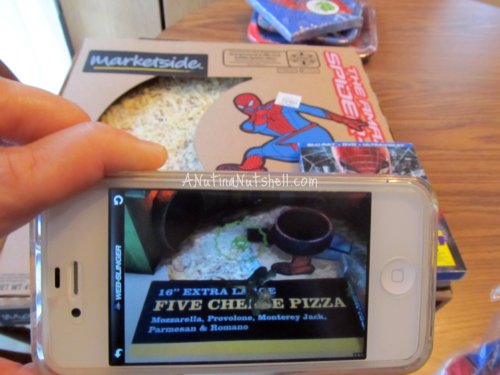 See him standing by the word "Cheese"?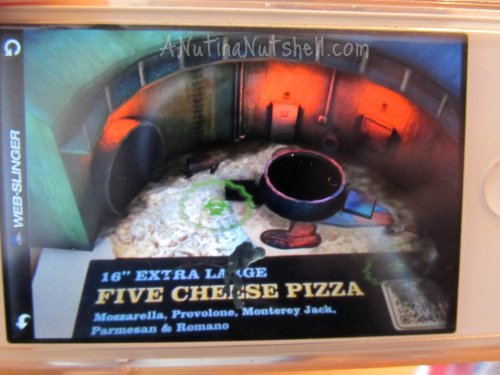 Then I put the DVD within range of the pizza box and Spider-Man appeared for battle. He's kinda hard to see in this picture but he's to the right of the lizard and much smaller in size. (You control Spidey's fight moves, by the way.)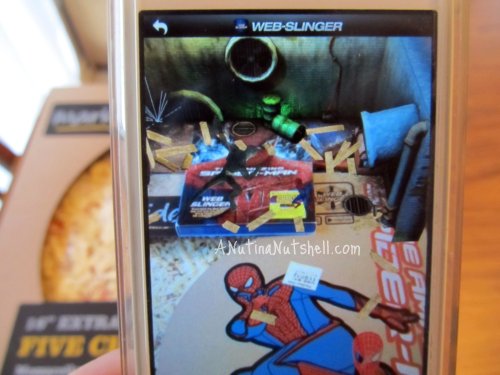 I also opened up the Web-Shooter game in the app. Aren't Spider-Man's arms so vivid in this? 
He'll throw some webbing wherever you tap on the screen, and it fades away in a few seconds.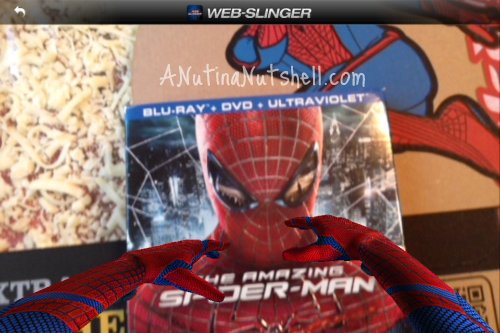 Of course, I had to play around a little more with the comic strip feature too.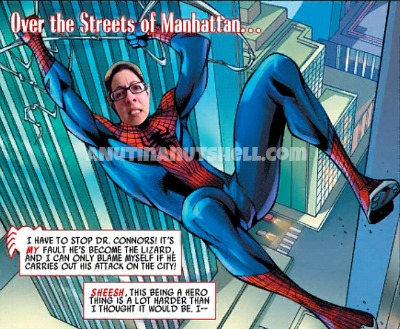 And then came dinner. The pizza was delicious! Fresh beats frozen any day of the week.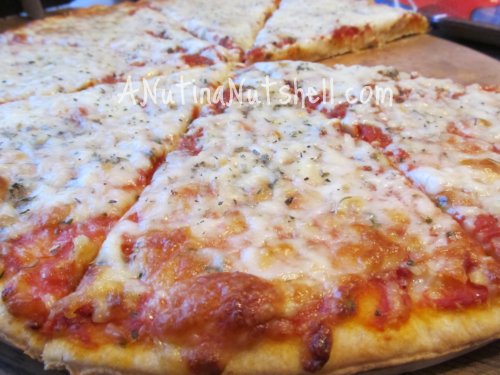 And the movie itself was awesome! I didn't know if I'd like the new actor playing Spider-Man, but he did a great job!
Connect with Spider-Man on Facebook and Twitter, and watch for the Blu-ray/DVD/UV to be released November 9th. Advance copies at Walmart now. (Download the Web-Slinger app on iTunes and Google Play.)
I am a member of the Collective Bias™ Social Fabric® Community. This shop has been compensated as part of a social shopper insights study for Collective Bias™ and Sony Pictures Home Entertainment #CBias #SocialFabric #SpiderManWMT. Follow my whole shopping experience on Google +. One giant technological leap for Liz-kind was enjoyed by all. The next hurdle will be when I attempt to decipher the whole digital copy Vudu or Vudu.com (whatever the heck it is). Or not.