Even though I'm not age 50 myself, I can absolutely appreciate a tablet for people over age 50. I've watched my mom struggle to keep up with technology, and she is very easily overwhelmed.
The INTEL RealPad by AARP is made for tablet newbies and boasts a simple and intuitive design to make it easy for everyone to go digital, even my mom.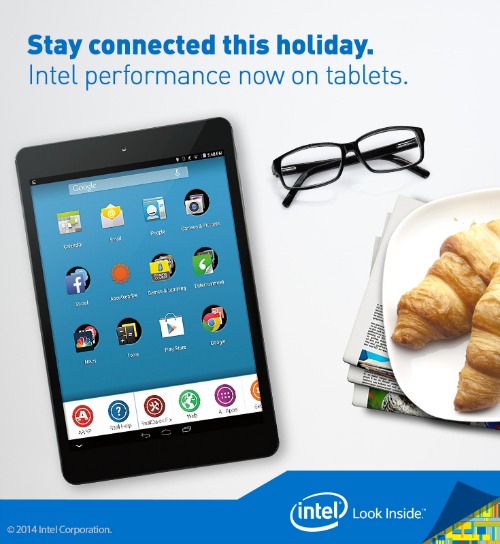 This is a sponsored post by Lunchbox. All opinions are my own.
The icons are large and easy to see, and right on the home page is a button that says "Real Help". A click on the button takes you to a page full of video tutorials on things like:
How do I Type on My Tablet?
How do I Use the Internet?
Intro to Email
Touchscreen Basics
I listened to a few of the tutorials, and they're excellent. The videos are made with the most basic of users in mind, and  the narrator moves slowly through the lessons, explaining all the while. I'm sure these tutorials would provide a lot of comfort for people who are wary of trying new technology.
My mom doesn't like to try new things, but I feel confident the videos and simple interface would help make her feel more comfortable using the tablet. There's also one-click access to a troubleshooting feature, just in case.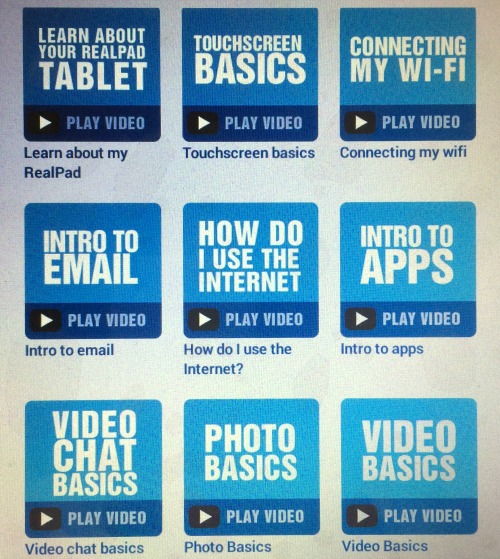 I also played around on the internet for a while, and I was impressed with the super fast speed with which the RealPad loaded pages.
The only feature I feel falls a bit short is the sound, which seems a bit tinny to me. However, for the price of the tablet and the included features, it's something I could easily live with and also feel proud to give as a holiday gift.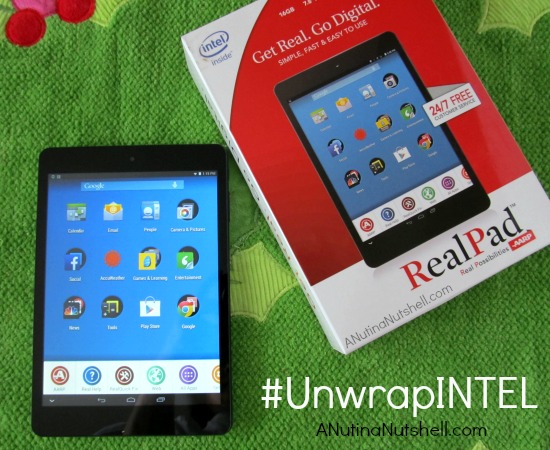 RealPad by AARP 7.85″ Tablet 16GB:

Technical Specifications:
• 1.2GHz Intel Dual-Core processor
• RealPad by AARP 7.85″ Tablet has 1GB of system memory
• 7.85″ touchscreen, 1024 x 768 resolution
• 16GB tablet has built-in 802.11b/g/n WiFi and Bluetooth v4.0

Additional Features:
• Back 5MP webcam and front 2MP webcam with microphone, auto-focus and digital zoom
• Dual-Core processor tablet has a microUSB 2.0 port
• 16GB onboard storage memory, additional memory via microSD card slot
• Built-in speakers
• GPS

For your last minute holiday gifts, look for the RealPad by AARP Android Tablet at Walmart for an amazing price.
Enter the Intel-Powered AARP RealPad Social Sweepstakes!
The Intel-Powered AARP RealPad Social Sweepstakes

If the entry form isn't loading here, click here to enter.