This acetaminophen dosage awareness post is brought to you by the Acetaminophen Awareness Coalition's Know Your Dose campaign.
When I get sick, the only thing on my mind is getting relief. I usually take acetaminophen right off the bat to fight a headache or body aches, and then I go right to the pharmacy for some OTC medication to treat the remainder of my symptoms. And here's the thing: I'll spend 15 minutes comparing those OTC products and the symptoms they relieve, but barely scanning the actual list of ingredients.
The problem: More than 600 over-the-counter and prescription medicines contain acetaminophen, so not checking the ingredients could mean accidentally exceeding the proper acetaminophen dosage.
Why have I never thought about that before? It's so important to know your dose!
Taking a follow-up dose too soon, or doubling up on acetaminophen isn't safe, and could lead to liver damage, but it can be avoided!
Follow these acetaminophen dosage safe use steps: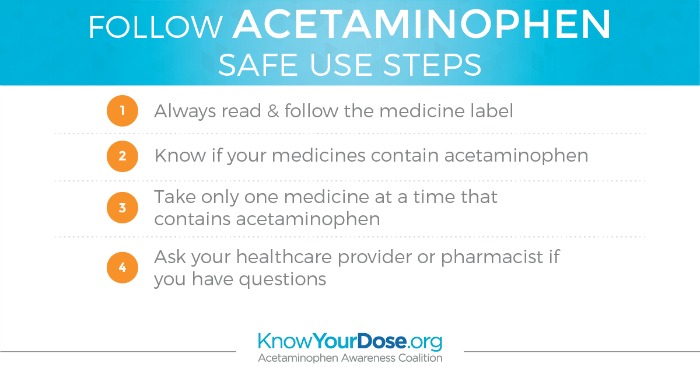 I'm ashamed I wasn't being cautious before. I was ultra-careful with my children, so why not with myself?  To find out which products contain acetaminophen, and for more information, please visit KnowYourDose.org