I've been making peppermint bark for as long as I can remember, and the other day when I baked a batch of cookies, I started thinking…hmmmm, I wonder how cookies would taste in bark. And that's how this Chocolate Chunk Cookie Bark came to be, and boy oh boy, is it good!
It also makes a great holiday gift, but don't give it all away. You'll want to keep some for yourself too. It's delicious!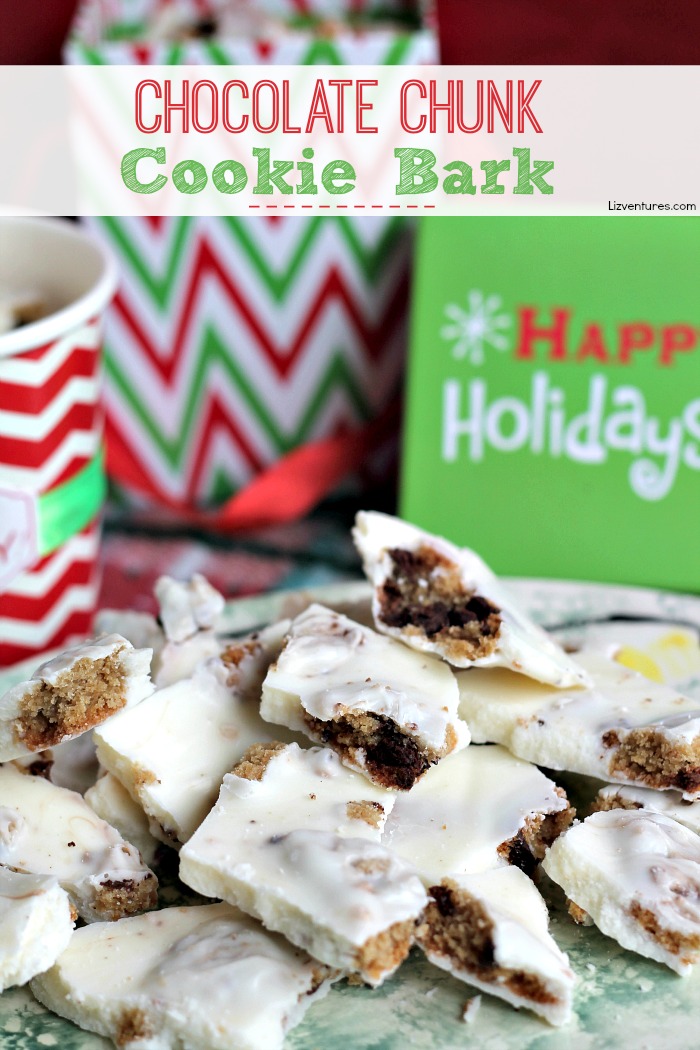 I know I'm an ambassador, but you guys, I ain't lyin' when I say that Krusteaz has got the homemade taste thing figured out, so start by baking a batch of their Triple Chocolate Chunk Cookies. They're in.credible, but don't get carried away and eat them. Ok, you can have one….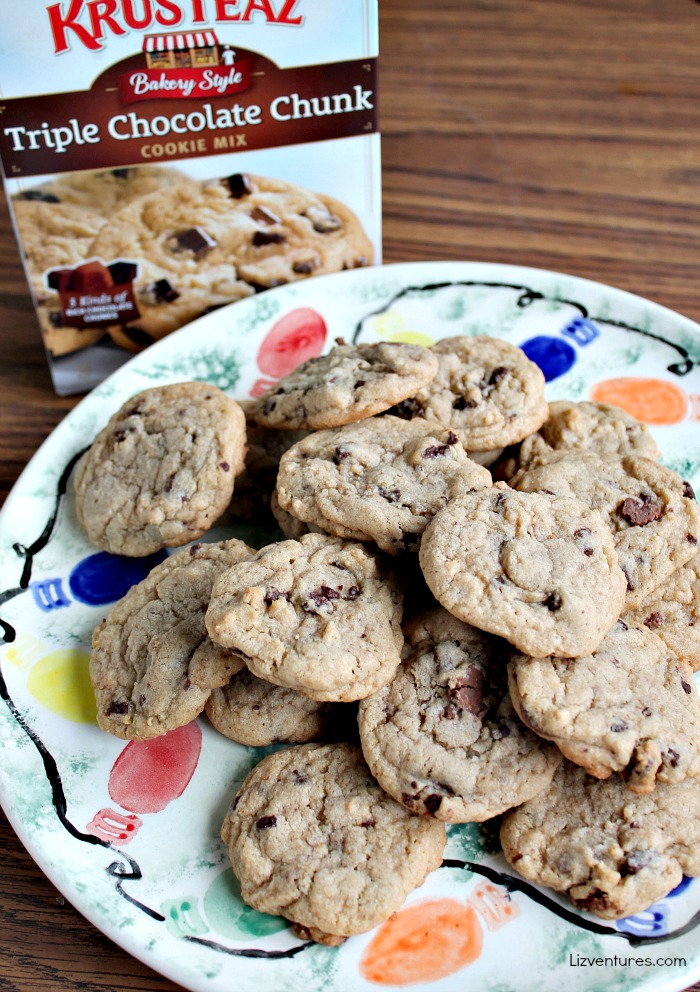 Then you'll melt some almond bark in the microwave and spread it in a thin layer on waxed paper. I say "thin" because it always looks thinner than it really is, and the cookie bar will be rich, so thick pieces aren't necessary.
Now crumble those cookies in big chunks and gently press them into the candy. It might seem like there's an awful lot of cookies, but trust me, you'll be glad when all is said and done.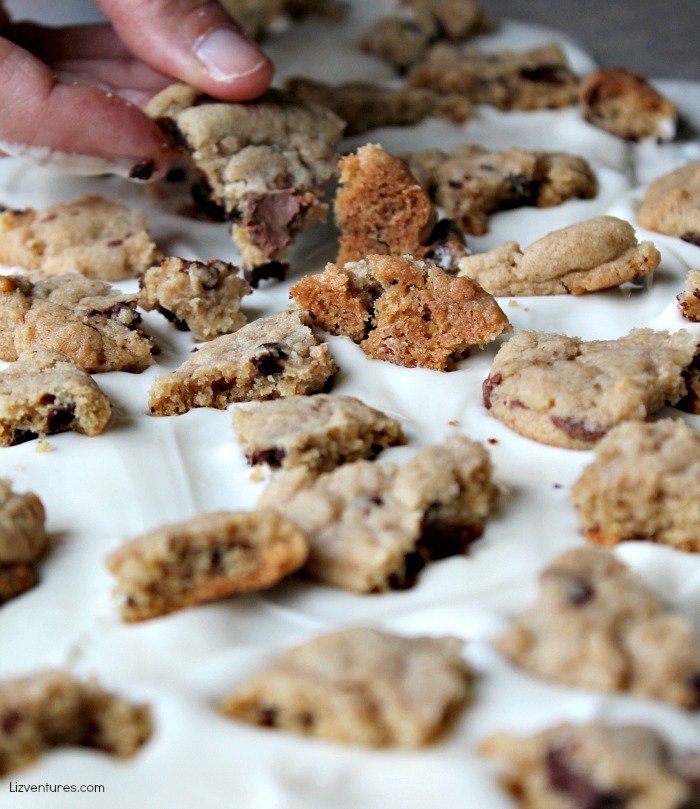 Next melt the other half of the almond bark. Pour over cookie chunks and spread with a spoon or spatula to cover them smoothly.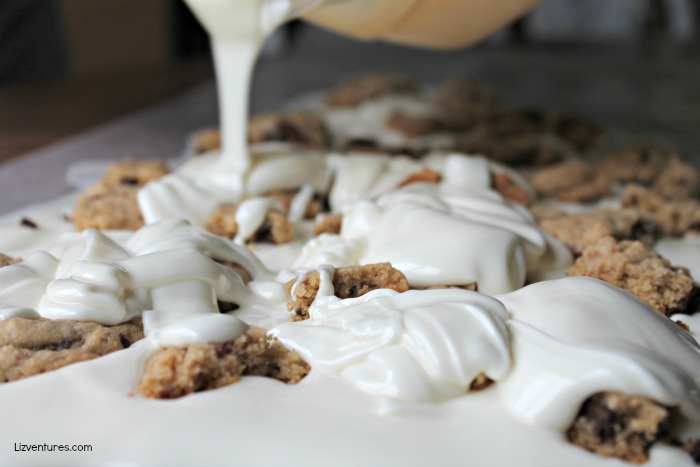 All that's left is to refrigerate it until firm, and then break it into irregularly shaped pieces.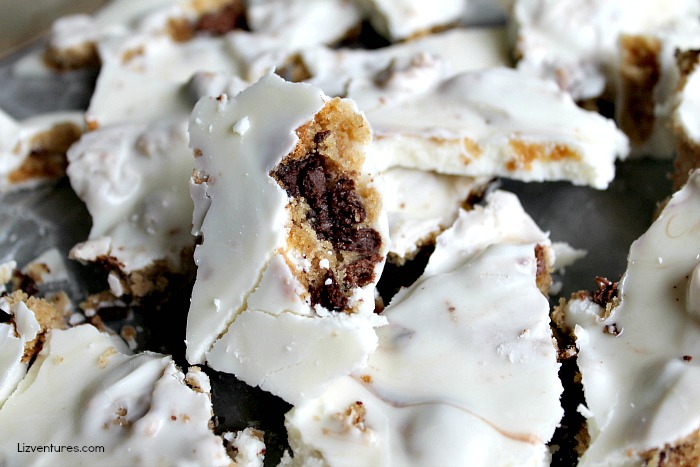 It's sooooo good! And it looks really pretty when packaged for a gift.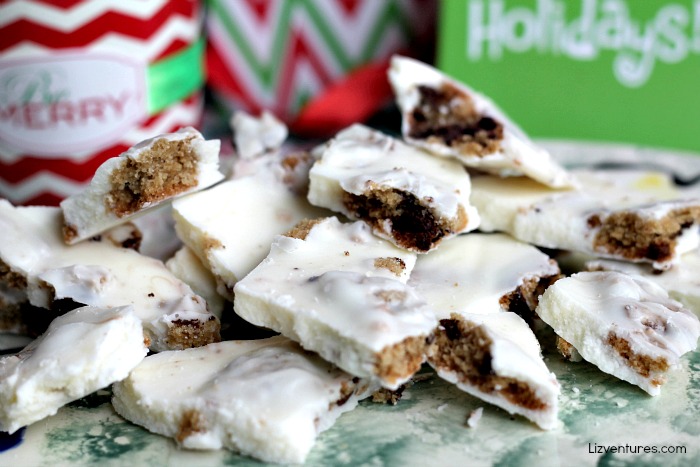 For complete ingredients and directions, click here.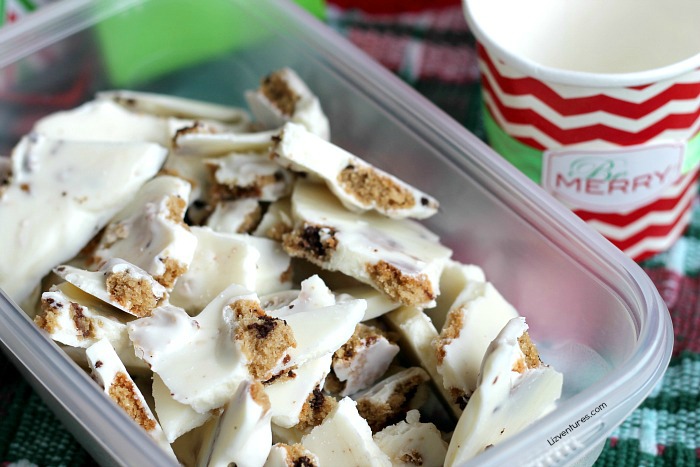 Happy Holidays!
What treats from your kitchen do you like to give as holiday gifts?