This post about how to recover after the holidays is part of a sponsored conversation with Ricola Herb Drops and SocialStars. All opinions are my own. #RicolaCrowd
All the December shopping, cooking, planning, work deadlines, socializing and traveling leave little room for sleep and exercise, and the overindulging of food and drink leaves our bodies feeling blah or even a bit under the weather.
Here's how to get out of that post-holiday slump, and help your mind and body bounce back to normal.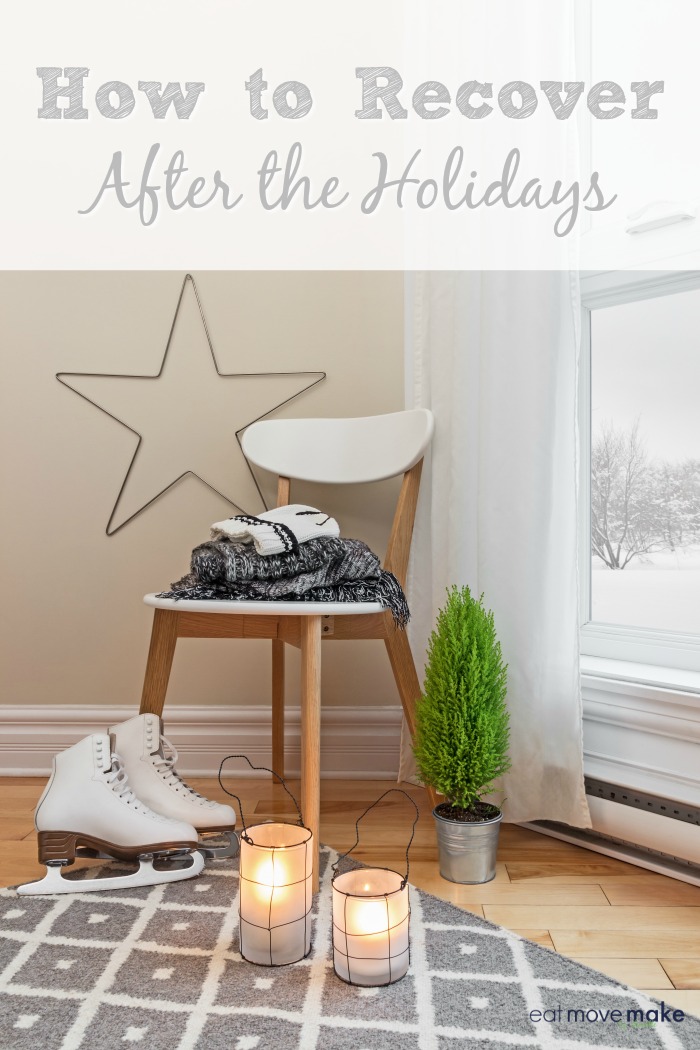 How to Recover After The Holidays
Take a lazy day. Allow yourself a day to do nothing. Binge watch your favorite TV series, indulge in a long nap, read a great book, or surf the internet.
Ease out of the treats.  Aim for better nutritional choices, but don't set yourself up for failure by going from all the treats to nothing. Cut yourself some slack!
Reset bedtimes. Without normal work and school routines over the holidays, bedtimes can easily get out of whack, so it's time to return to a schedule and make sure everyone gets a good 8 hours of sleep a night.
Plan something fun for the future. It can be a bit of a letdown after all the holiday hoopla, so start planning a fun vacation or take a new class. Last year I took a photography class after Christmas!
Organize something. It's amazing how great it can make you feel to put something messy back into order. It puts you in control and on top of things, something we all need to feel as we start a new year!
Restock the medicine cabinet. A sore throat and cough can sneak up on you, and nobody feels like going to the store while sick. Have the essentials on hand before you need them.
As you stock up, here's a suggestion: Ricola Dual Action Cough Drops are multi-symptom cough drops that work to relieve both coughs and sore throats. The unique blend of ten natural Swiss alpine herbs, natural menthol and soothing syrup center provides fast, safe relief you can trust. Plus the two flavors of Swiss Cherry and Honey Lemon are super tasty!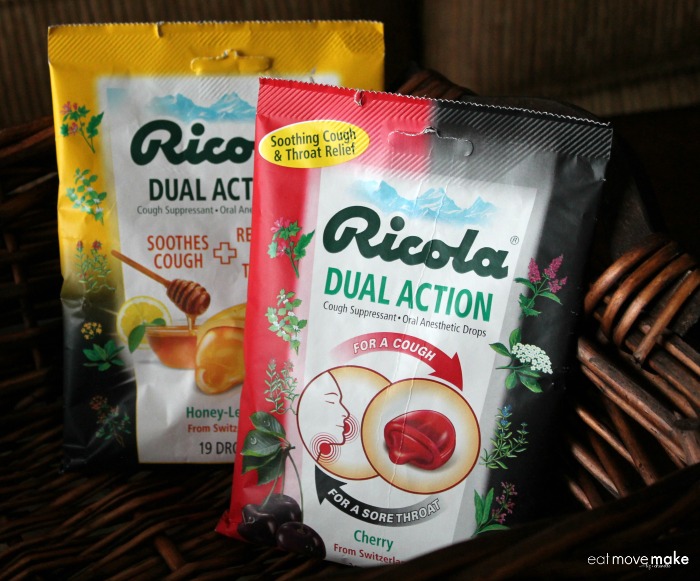 Here's to a great new year for all of us!