Partnered post. I received products from Unilever to review. All opinions are my own.
This is the story of how margarine became an old flame, I broke up with butter and finally found the spread of my dreams.
Well, it's not so much a story as the fact that my parents, Mr. Heart and Ms. Artery, grounded me from dating foods they deemed inappropriate for my health. (Parents are such a pain in the bypass.)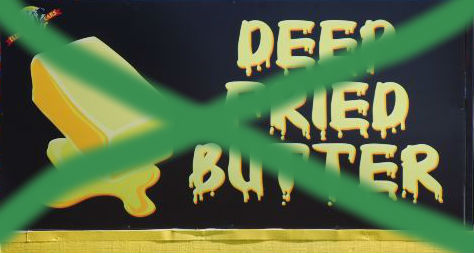 Actually, I stopped dating margarine a long time ago in favor of butter, but over the last month or so, I've been casually seeing a few different spreads on the market, the most recent being the new I Can't Believe It's Not Butter and Country Crock spreads.
They have less saturated fat than butter, and they don't contain partially hydrogenated oils, trans fats, cholesterol or artificial colors and preservatives.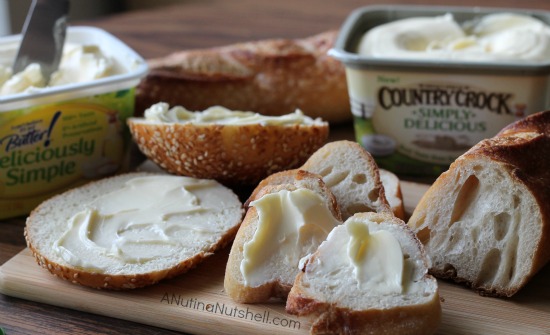 As a forever and always carb lover, I tasted the creamy and soft spreads atop some artisan bread, and I was really surprised by the buttery flavor….really surprised! The taste was just so natural and delicious.
The big daddy test was when I slathered it on some baked potatoes!  For research purposes only (wink, wink), I used a generous amount of the spread on each potato. I Country Crock'd one and ICBINB'd the other.
They were nearly dripping, but you know…research called for it… and oh my lovelies, it tasted like yes please, more please.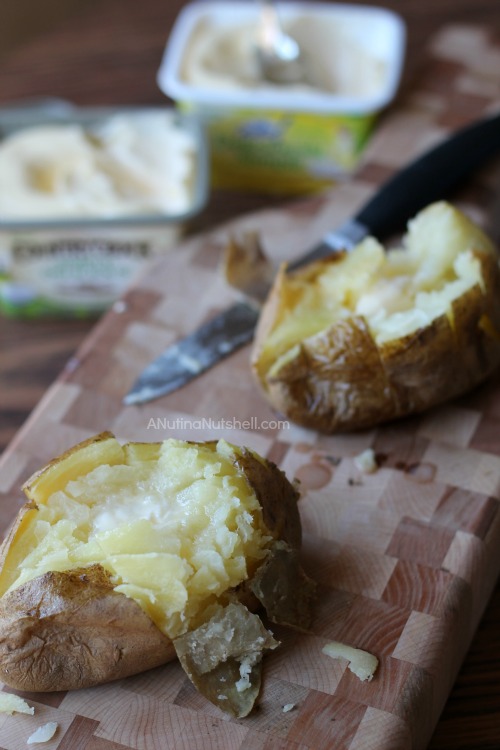 Most of us realize that margarine is a health no-no, and with the recent FDA announcement  which labels trans fats as "no longer generally recognized as safe", we can look forward to their complete removal from our processed foods. Yay!
But in the meantime, I've already found trans fat-free happiness right here with the twins. (Fraternal, obvs.)

 I Can't Believe It's Not Butter!® Deliciously Simple™ spread. Made with simple ingredients like creamy yogurt, canola oil, and a pinch of salt, this delicious spread contains no artificial flavors or preservatives and has 70% less saturated fat than butter2. Plus it has no hydrogenated oils (so there's 0g trans fat per serving*), is cholesterol free and is an excellent source of omega-3 ALA.1. Now there's nothing in the way of that fresh buttery taste!

Country Crock® Simply Delicious™spread. Introducing a new spread with real taste from real ingredients, including canola oil, yogurt, and a pinch of salt. It has no artificial preservatives or partially hydrogenated oils1. There are 0g trans fat per serving, plus it's cholesterol free and an excellent source of omega-3 ALA2.
So that's the story of my love life. Spread it around! 😉
Have you switched to spreads yet? What do you like to put them on?