I'm so mad at myself because I've had a CVS Extra Care Rewards card for at least five years now, and while I always let the cashier scan my card with purchases (because they ask), I've never done a thing beyond that.
I'm an idiot.
First of all, the program is in place to reward customer loyalty. Well, I have that in spades. But secondly, I consider myself fairly savvy with finances, yet I haven't been taking advantage of some very obvious and substantial ways to save at CVS.
The only reason I finally figured it out is because I wanted to talk about being financially healthy, so I started digging into what the CVS card can actually do for me. Little did I know that in helping you #FindYourHealthy, I was actually helping me find mine too.
Simple Savings Tricks – How To Use Your CVS ExtraCare Card Better!
Still at square zero? Visit a CVS store or click here to sign up for a CVS ExtraCare card if you don't have one yet. Have one already? Let's get started.
Connect your physical card to your online account. Once I did it just a few short days ago I realized I should have done it the day I got my card, but well… I didn't. Learn from me. Do it now!
Connecting the two earned me an instant $3 in ExtraCare Bucks. What are CVS ExtraCare Bucks? Think of them as gift certificates! CVS rewards their shoppers with them — they're like free spending money!
Aside from the free $3 you get right off the bat when you connect your ExtraCare card to your online account, there are other things you can do to maximize your ExtraCare rewards and coupons earnings:
When you download the CVS mobile app, you'll get another $3 reward. (Not sure how long they'll do this, but they're doing it now!)
Check for extra savings offers online. (Print them or send them to your card.)
Check your weekly email for coupons.
Check the weekly ad circular for items that earn ExtraCare Bucks with purchase. Products tend to cycle on/off sale so watch for things you buy on a regular basis and buy them when they're offering the ExtraCare Bucks.
Look at the bottom of your CVS receipts for extra care bucks you've earned. You can use them right away, but you generally have 30 days to use them before they expire.
Scan your card at the ExtraCare Coupon Center first thing when you get to the store, and it will print a series of coupons for you that you can use that day or save for later… and they're stackable.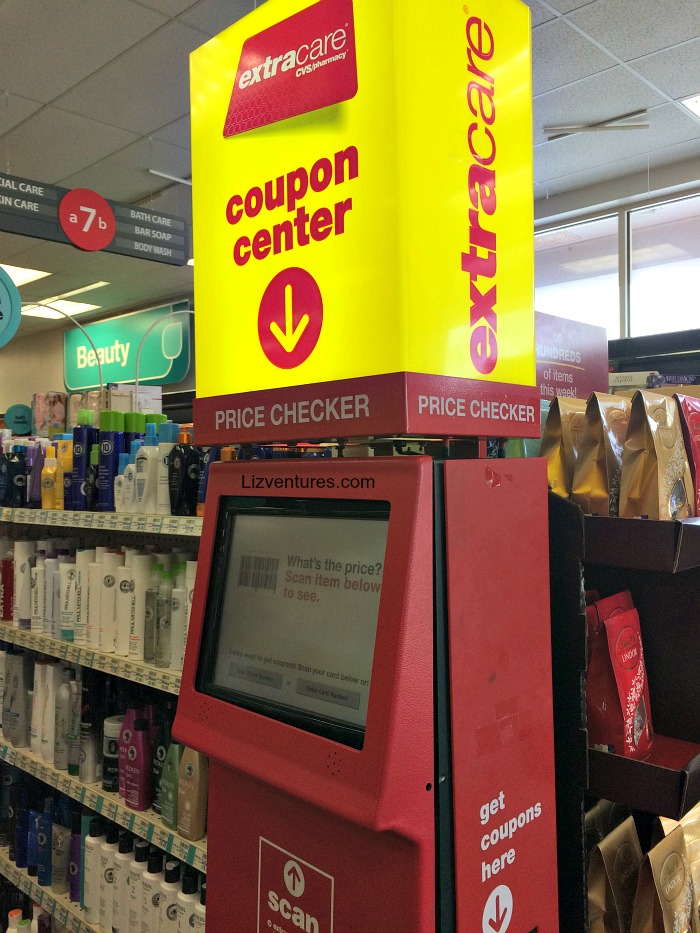 Have the cashier scan your card with every purchase. Every quarter, you'll be rewarded with ExtraCare Bucks just for shopping! (2% of your everyday purchases, excluding some items like alcohol, gift cards and prescriptions.)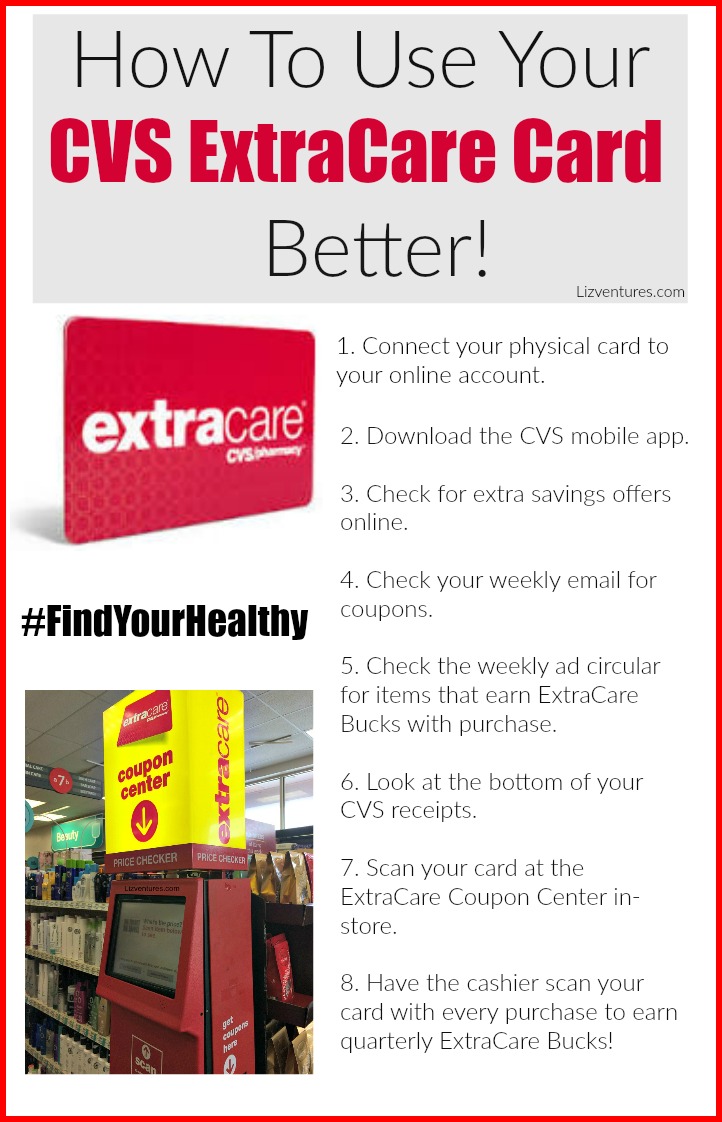 I hope this helped you learn how to use your CVS ExtraCare Card better! With a new year beginning, it's the perfect time to #FindYourHealthy and that includes financial health!
This post was sponsored by CVS; all opinions are my own. 
Have you been using all these tips and tricks to save at CVS? Which one(s) are new to you?