Grab your best girlfriend(s) and head to Dunwoody, GA for a weekend of pampering, great eats, delicious sips, world-class shopping and a chance to get outdoors and relax. Located just 10 miles north of Atlanta, it's the perfect place to escape!
Dunwoody GA Girlfriend Getaway 

Let yourself be pampered
Woodhouse Day Spa is the very definition of what a spa could be and should be, and from the moment you arrive, you'll be treated like royalty. The quiet room offers delicious nut medleys, specialty teas, infused water and a cozy place to relax before and after your spa treatment. There's a private changing room, bathrooms, showers, lockers and loads of beauty and toiletry items to make freshening up easy.
I had a hot stone massage with Kenyetta (request her if you can!) and it was the best massage I've ever had.
Not only did she apply the perfect pressure, customize the treatment (including fragrance or in my case, lack thereof) she took great care to source the pain I was having and offered suggestions afterward for continued treatment at home.
By the way, Woodhouse uses salt crystals not volcanic rocks for hot stone treatments, so the heat is not as red-hot upon application — it's much more soothing.
Enjoy some of the best retail therapy options in the entire Atlanta area
The shopping in Dunwoody is off the charts! There's everything a girl could ever want, and much of it lies within the second largest mall in the Atlanta area – Perimeter Mall, where Woodhouse Day Spa is located.
I also recommend you venture out beyond the mall for some especially unique boutiques. Don't miss Under the Pecan Tree,  The Enchanted Forest and the Spruill Gallery & Gift Shop for gifts and handcrafted treasures you never knew you had to have.
While at Spruill Gallery, don't miss the eclectic outdoor art collection and be sure to snap a selife at Dunwoody's unofficial selfie spot, the Everything Will Be Ok sign.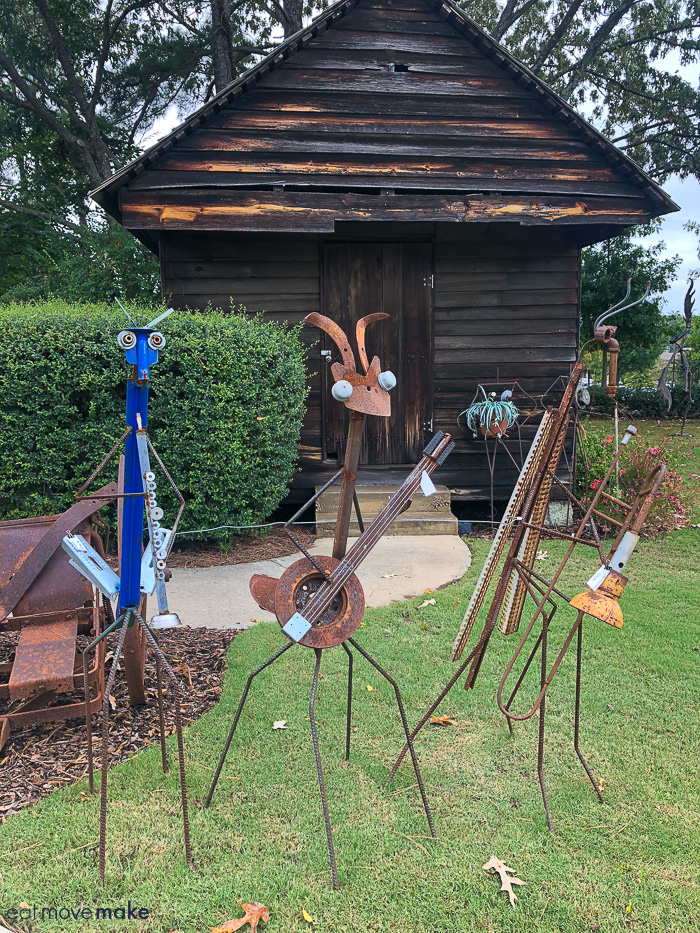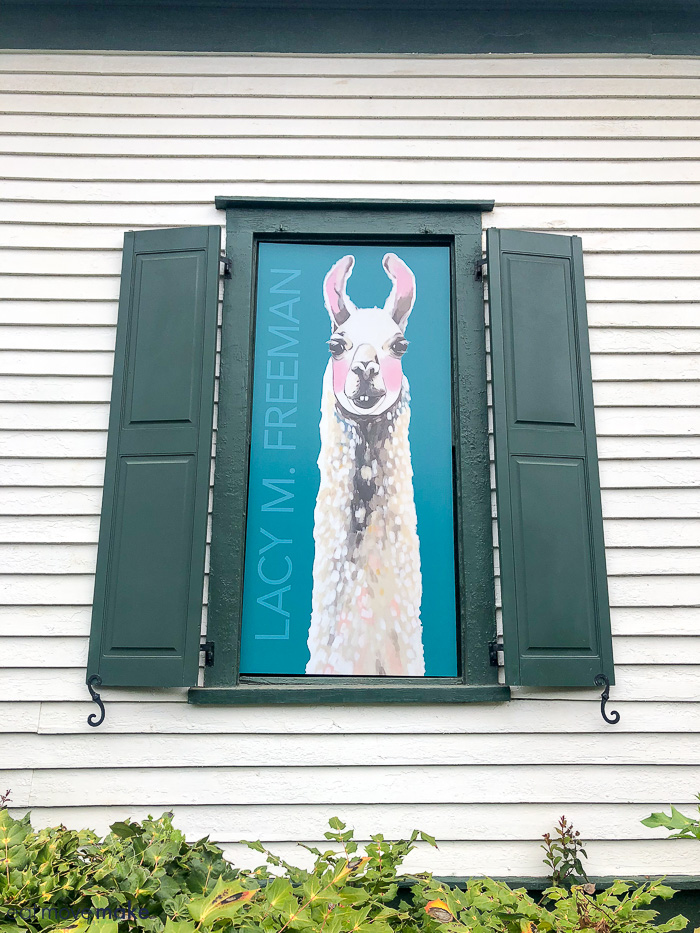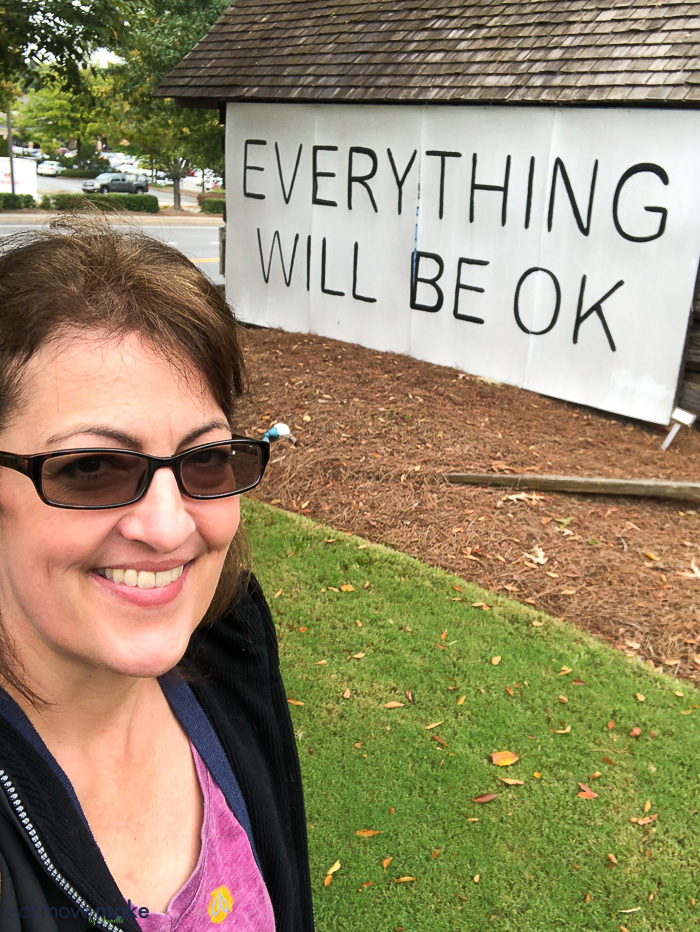 Escape to the outdoors
Just minutes from all of that shopping is one of Dunwoody GA's secret gems – Dunwoody Nature Center, and it's well worth a visit. Take a stroll along the Wetlands boardwalk or hike the woodland trails, explore Wildcat Creek, relax in a hammock, visit the treehouse, tickle the ivories, locate the three geocaches, find a favorite painted rock, check out the two working beehives, kick back in a cozy basket swing or just relax in a hammock in the hammock garden.
It's a wonderful place to slow down and connect with nature for a little while.
Visit the Farmer's Market
If you're lucky enough to be in Dunwoody on a Saturday, stop by the farmer's market for a homemade shopping twist. The offerings are very diverse so each booth is a unique experience. From southern-style BBQ to freshly baked bread, salsa verde, and fresh mushrooms, it's well worth a stop to pick up a few locally made goodies.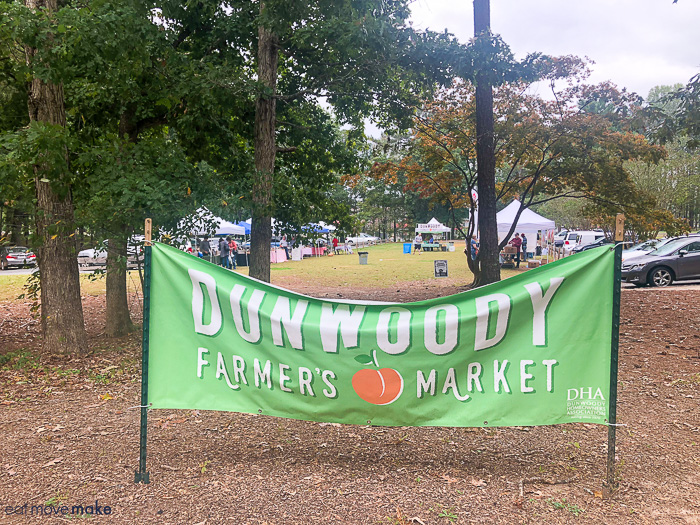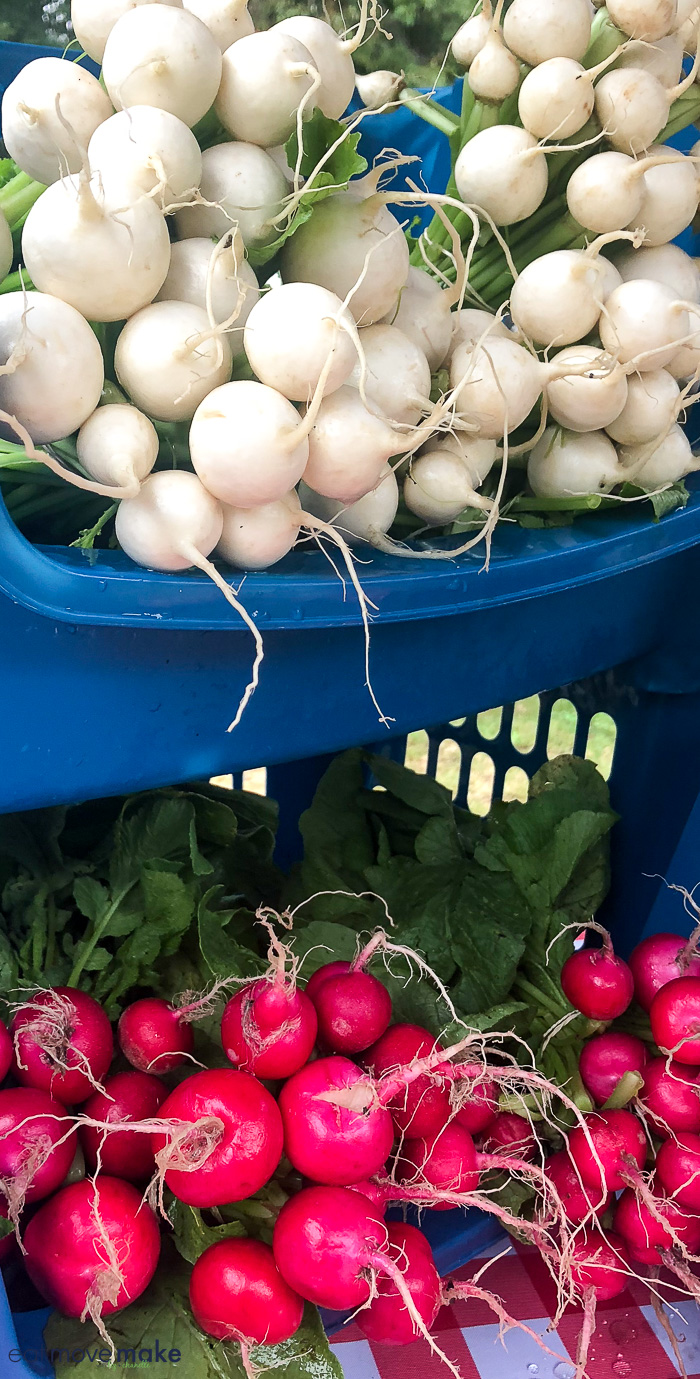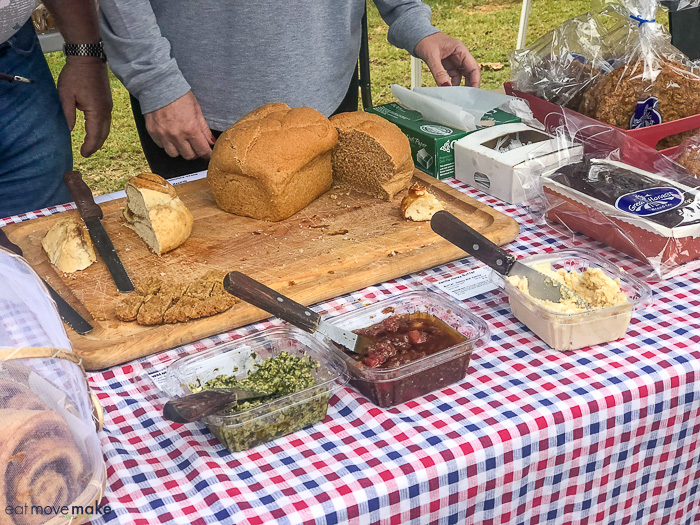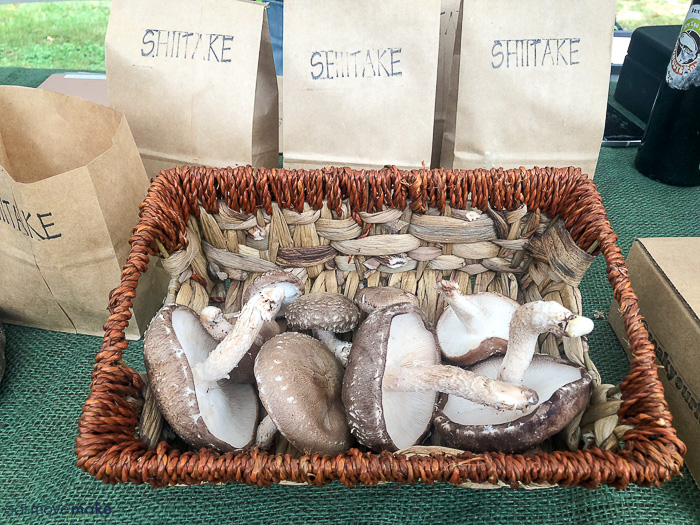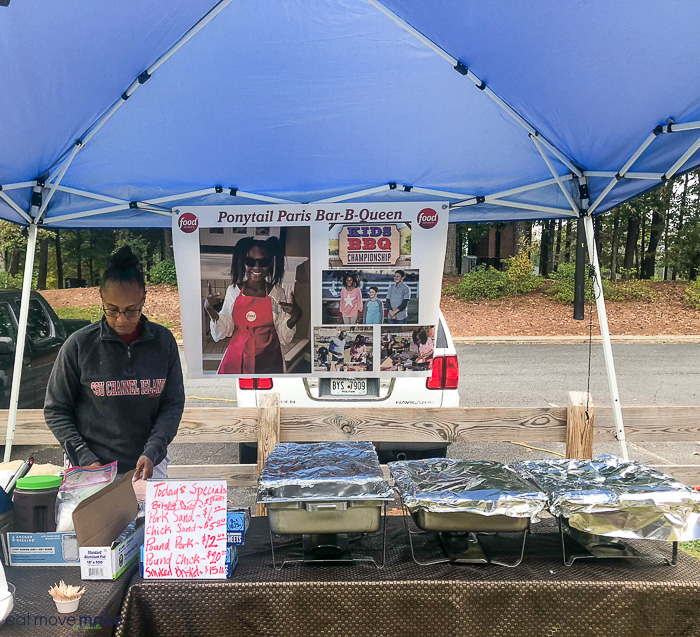 Take a sip and paint break.
What could be more fun than sipping wine and giggling with your girlfriends as you unleash your inner artist? Sign up for a wine and sip class at Painting with a Twist. It's a really fun way to break up a whirlwind shopping day!
My visit happened to line up with one of PATW's 'Brushes and Brews' classes. It took place inside Moondog Growlers (a brewery you need to visit with or without paint involved.)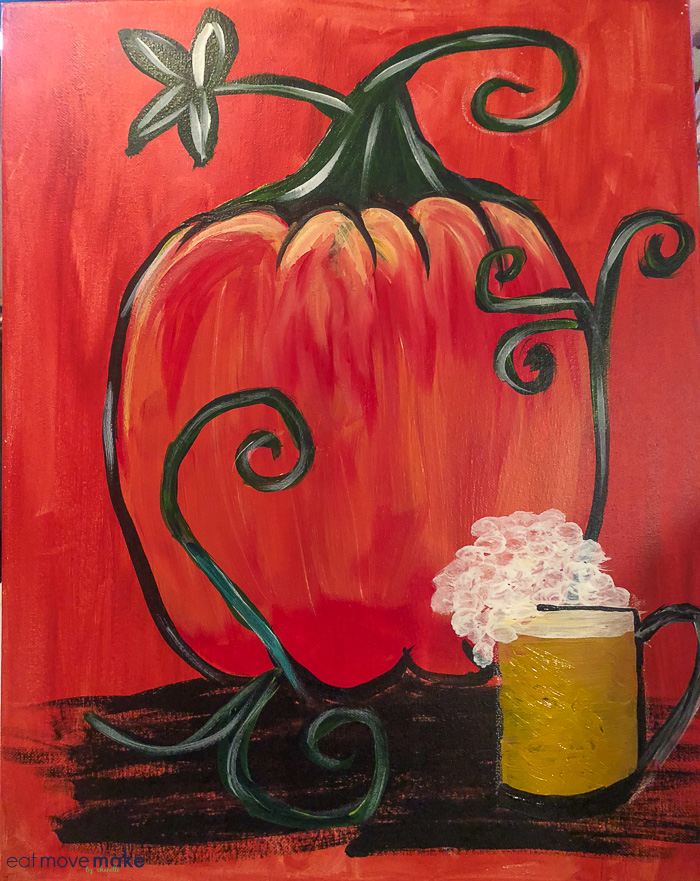 Where to Stay – Hotels in Dunwoody GA
For the ultimate proximity convenience, you'll want to choose one of the hotels near Perimeter Mall. I love the new Hampton Inn & Suites on Ashford Dunwoody Road. It's just minutes from the mall and the city's hot spots, and there are two restaurants adjacent to the hotel.
Wondering where to eat in Dunwoody GA?
There are SO many mouthwatering options, so keep an eye out for my post about all the amazing eats in Dunwoody GA!
Start planning your girlfriend getaway to Dunwoody GA now! Visit https://www.cvbdunwoody.com/