I'm so happy to say that Scrat and his wonderfully funny friends are back in theaters this summer in ICE AGE:COLLISION COURSE. I'll never forget how much we giggled at Scrat and his acorn shenanigans in the first Ice Age movie, and we continue to laugh with each new adventure.

Since today is International Yoga Day, it's a perfect time to do some yoga and…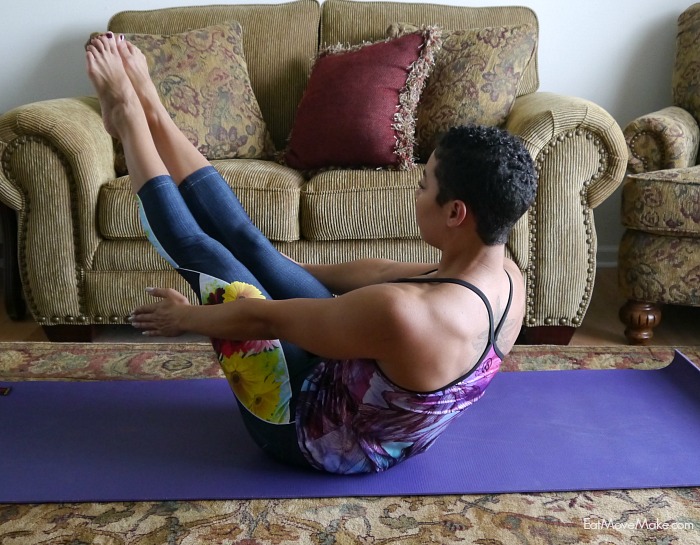 celebrate with a new clip from the Ice Age: Collision Course movie. Get ready to laugh as Shangri Llama attempts to teach the herd how to do yoga moves.
Isn't it funny? And it's wonderful to see the characters we've come to love over the years return to the big screen for more antics.
Speaking of antics, this time Scrat's pursuit of the elusive acorn catapults him into the universe where he accidentally sets off a series of cosmic events that transform and threaten the Ice Age World. To save themselves, Sid, Manny, Diego, and the rest of the herd must leave their home and embark on a quest full of comedy and adventure, traveling to exotic new lands and encountering a host of colorful new characters, like the Shangri Llama.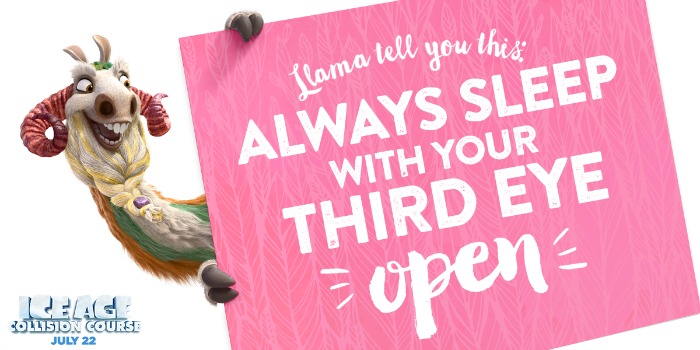 The Shangri Llama is voiced by Modern Family's Jessie Tyler Ferguson and also stars Ray Romano, Denis Leary, John Leguizamo, Queen Latifah, Seann William Scott, Josh Peck, Simon Pegg, Keke Palmer, Wanda Sykes, Jennifer Lopez and so many more!
While you're waiting for the movie to arrive in theaters on 7/22, enjoy these cute ICE AGE coloring pages. Adults can color too, by the way! Just click each of the images to print a full-size copy.
Look for ICE AGE: COLLISION COURSE,in theaters July 22!
Official Websites
Like Ice Age: Collision Course on FACEBOOK: http://fox.co/IceAgeFacebook
Visit Scrat on FACEBOOK: http://fox.co/IceAgeScrat
Follow Ice Age: Collision Course on TWITTER: http://fox.co/IceAgeTW
Follow Ice Age: Collision Course on INSTAGRAM: http://fox.co/IceAgeIG
Connect with Ice Age: Collision Course Online: http://www.iceagemovies.com
The Shangri Llama will see you now.