I took the L'Oreal Paris Revitalift Triple Power two-week challenge as part of a sponsored activation, but as always, my opinions of the product are solely my own.
I gave myself an early Christmas gift this year by treating my skin to some serious hydration. Between the dry winter heat and the ticking of time, I figure I deserved it.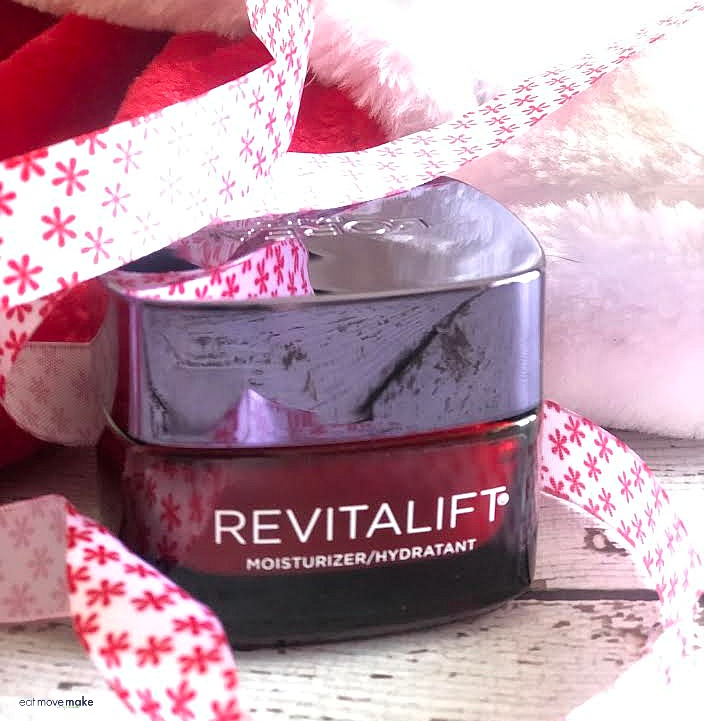 Actually, I feel like I'm aging pretty gracefully, but when I look in the mirror and see changes in my skin, I can't help but wince. Those fine lines are maddening! I'm grateful the fine lines are still fine lines and not deep-set wrinkles, and believe me, I'm gonna put up a fight to keep it that way for as long as I can.
I've got genetics on my side, I never sunbathe, I always wear sunscreen and I treat my face with lots of TLC.
And now this: L'Oreal Paris Revitalift Triple Power.
L'Oreal Paris is inviting all U.S. women to take the Revitalift Challenge for 14 days, and I couldn't resist.
Product Claim: Immediately, skin is hydrated. In 14 days, skin is visibly firmer & wrinkles are visibly reduced.
And, they're so sure we'll all see results that they're backing it with a **money back guarantee.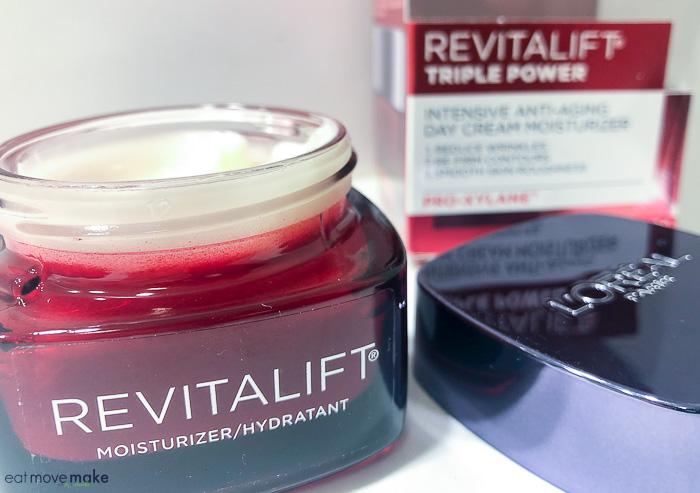 Before the challenge, I'd been trying different anti-aging skin care regimens and flitting from product to product. It wasn't until I agreed to take the L'Oreal Paris Triple Power two-week challenge that I realized I hadn't been tracking results from anything specific to see if it was or wasn't working.
How dumb is that?!
So here's how my two-week challenge played out.
I took a photo of my face on day one (sans make-up–yikes!) so I could see if any changes, improvements or failures took place and then I began the challenge.
Every morning after a shower and every evening before bed, I smoothed L'Oreal Revitalift Triple Power moisturizer over my face, jaw and neck. It's a really creamy moisturizer and spreads easily, so I didn't have to use much each time.
I continued the routine for 14 straight days (and in fact, am still using the moisturizer post-challenge), but on day 14 I took another photo to compare.
Can you see a difference?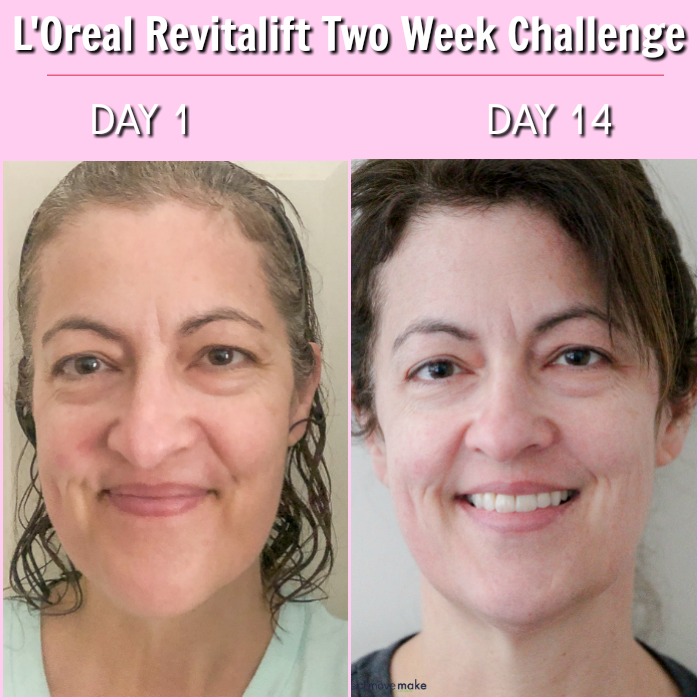 I know it's kinda hard to see the changes in the photos, but you can really see a difference in person. I think you can tell the skin looks more alive and vibrant now though.
By the morning of day three, my skin felt great – super moisturized and I noticed that the dry patches on my cheeks were no longer there. (They always mention the flaking when I get facials.)
About a week in, I felt as if my fine lines had smoothed out and my crow's feet were a little more plumped, so that if I wasn't smiling, those smile lines weren't visible at all. I'm a big fan of that.
And at the day fourteen mark, my skin felt fantastic (and still does). I've completely lost that sensation of "pulling" you get from dry skin. I just feel hydrated, soft and luminous. I'm very happy (which is why I've continued to use the product to this day).
I would absolutely recommend L'Oreal Paris Revitalift Triple Power. It thoroughly hydrated my face and rejuvenated my skin's appearance.
And that's a gift every woman wants.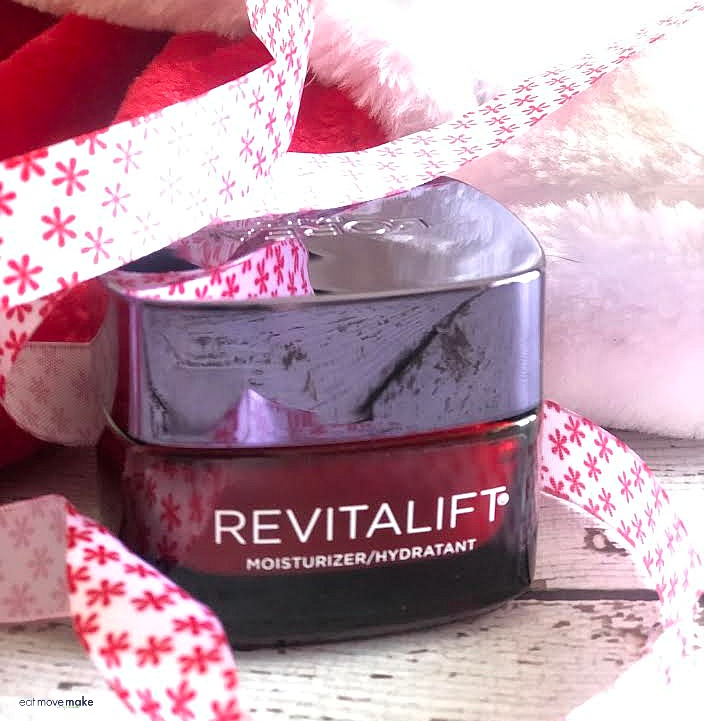 Join me and take the #RevitaliftChallenge! Stop into your local Walmart store to purchase L'Oreal Paris Revitalift Triple Power day cream!
**Money back guarantee, up to $24.99 (sales tax will not be refunded). Restrictions apply. For details, call 1-800-630-5585.Valid in the 50 U.S/D.C. and only on purchase of a RevitaLift Triple Power skin care product made between 1/1/18 and 12/31/18 with original store receipt. Request must be postmarked by 1/29/2019 and received by 2/12/2019.Void where prohibited. Limit 1 refund per person and per household.