I was compensated by World Vision for my time in writing this post. All opinions are my own.
I'm a pessimist sometimes, a realist all the time, and I don't trust others easily. It's a trifecta that's never more apparent than when I spend money. A whole lot of research, thought and planning happens before a single dollar shakes loose.
So how does someone like me come to sponsor a child through World Vision?
It's simple — I care deeply. I'm heart-led to help children in need — always have been, always will be.
I mean, meet this precious 11-year old boy from Zambia, Aden Muzyamba.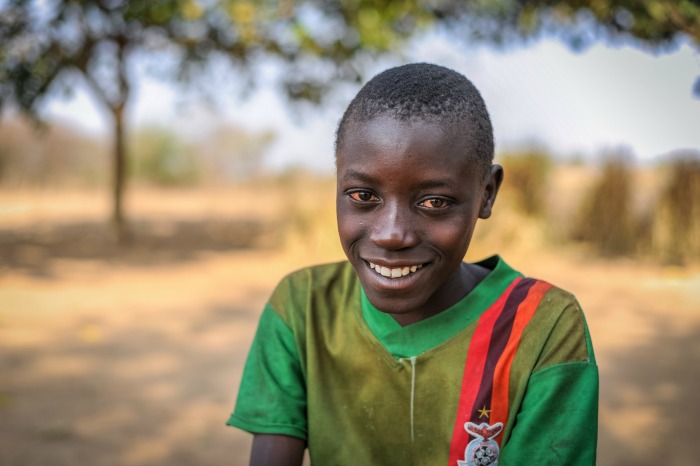 He lives with his parents Rosina Buumba and Father Sunday Buumba and six other siblings: Honoured, Duphine, Aggrey, Junior (who has epilepsy), Uner, and Aven.
Aden's mother has long hoped for sponsorship for help in supporting her children's education and in providing food for the family (a family can receive goats, oxen or seeds).
"A gift of goats, for example, can help us send our children to school and support their education needs, because when they multiply, we would be able to sell some," she says. "Cattle and goats mean everything to our people."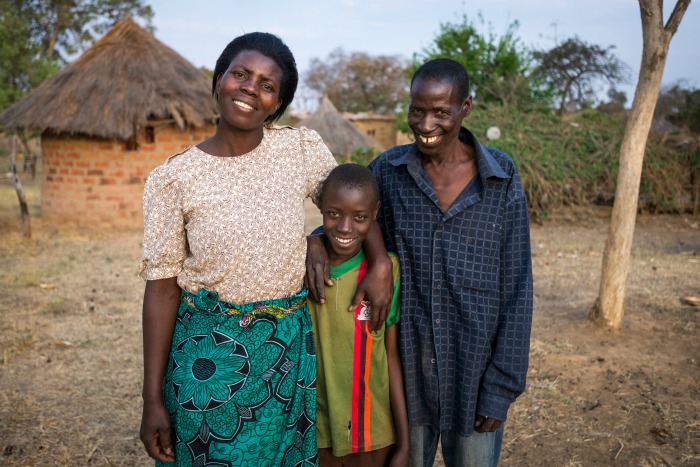 Aden lives a modest life, but has a dream of becoming a teacher. "I want to be getting my own salary to support my parents. They struggle to find money because they never finished school because mum never had anyone to support her education. She told me that she loved school but she had no one to help her," Aden says, getting teary.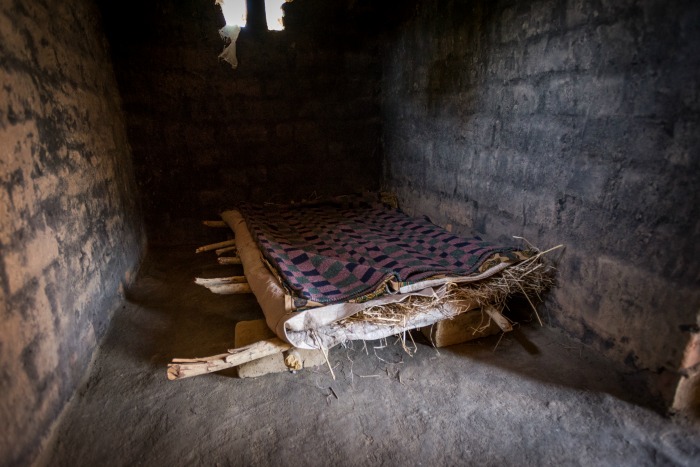 He also dreams of having cattle one day as well as a bicycle "… to help me get to school because it is far away. Most of the times I get to school late because of the distance and I get tired."
So it was a wonderful blessing that Aden's sponsor was able to provide him with a new World Bicycle Relief (WBR) bicycle!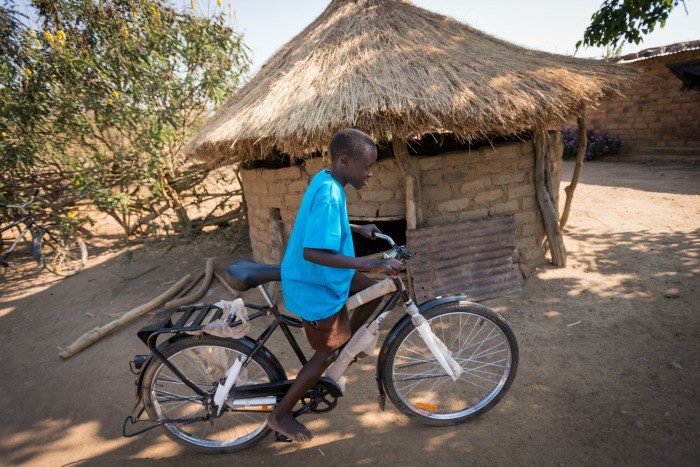 In a world where we have so much and others have so little, it's a gift that we're able to help children like Aden through World Vision child sponsorship.
What makes World Vision different?
Sponsorship is child-focused and community based, so that all children in the community benefit from the pooled gifts of sponsors, and those long-term resources allow for lasting change. It's not just a handout — it's a hand up! With tools and training, communities develop the ability to be self-sufficient and as a faith-based organization, they seek to serve ALL children regardless of race, religion, ethnicity or gender. Their time-tested approach (over 60 years) has allowed them to tackle poverty and inequities with solutions that work.
How do you sponsor a child through World Vision?
You can choose to sponsor a specific child (girl or boy) in need for an ongoing commitment of $39/month, and every $1 donated equals $1.30 in impact, thanks to grants and product donations.
Your sponsorship allows you a one-on-one relationship with your sponsored child. You'll receive a packet with info and photos, as well as a letter from your child. As a sponsor, you can send emails, cards, photos, letters, packages and even visit in person. Through your communication, you'll be able to watch the community grow and flourish.
What is World Vision's goal?
Simply put, to break the cycle of poverty.
It takes time and ongoing support to fight the complex issue of poverty, but depending on the community's needs, World Vision helps provide resources like new or renovated wells for clean water, school fees and supplies, school restoration and teacher training for better education, agricultural training for better nutrition, healthcare clinics and immunizations.
When the goal for a community has been met, World Vision can move to other children and other communities.
Watch this video to find out more about sponsoring a child through World Vision.
Please visit the World Vision website to sponsor a child and help change their world for good! You can also use the below widget to search for a child to sponsor.
For additional ways to give back, follow World Vision on Facebook | Twitter | Instagram