Yesterday while at Universal Studios, my daughter and I stopped for lunch at Margaritaville. I ordered these yummy cheese quesadillas!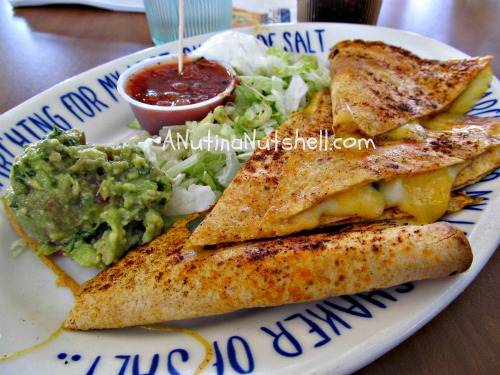 She had a blackened fish sandwich along with a margarita.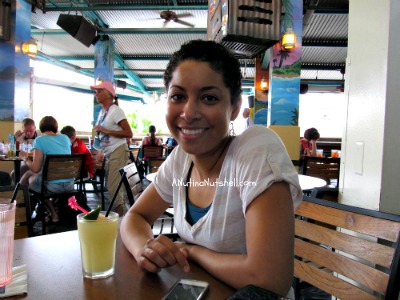 Today we grabbed a bite at TGI Friday's. I ordered a Yucatan Chicken salad.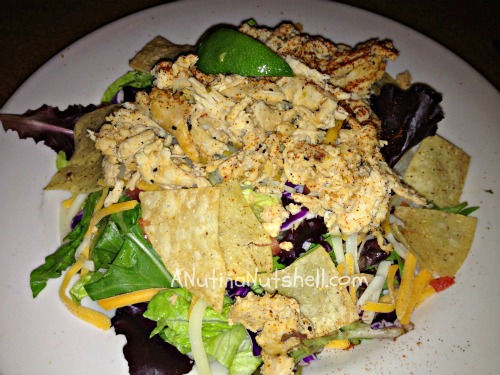 And she got Dragonfire Salmon and a gigantic clump of broccoli.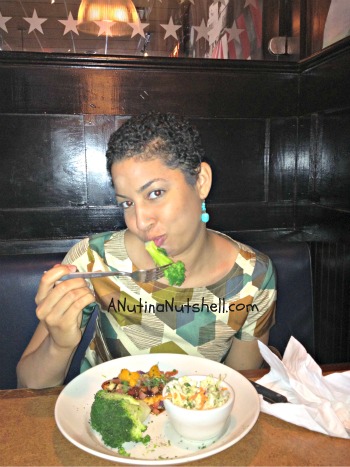 We're having the best time hanging out together this week!