Disclosure: This shop has been compensated by Collective Bias, Inc. and its advertiser. All opinions are mine alone. #PeriodConfidence #TryTheDivaCup #CollectiveBias
In the spirit of Halloween, I did something scary this month. I went tampon-free so I could do a full DivaCup review. If you haven't heard of The DivaCup, it's a reusable menstrual cup made from 100% healthcare grade silicone, which you use during your period in place of tampons or pads.
FYI: If you already know about DivaCup and this was the nudge you needed to grab one, the image below is shoppable! Just click the icon in the lower left corner to go right to the DivaCup product page at Walmart.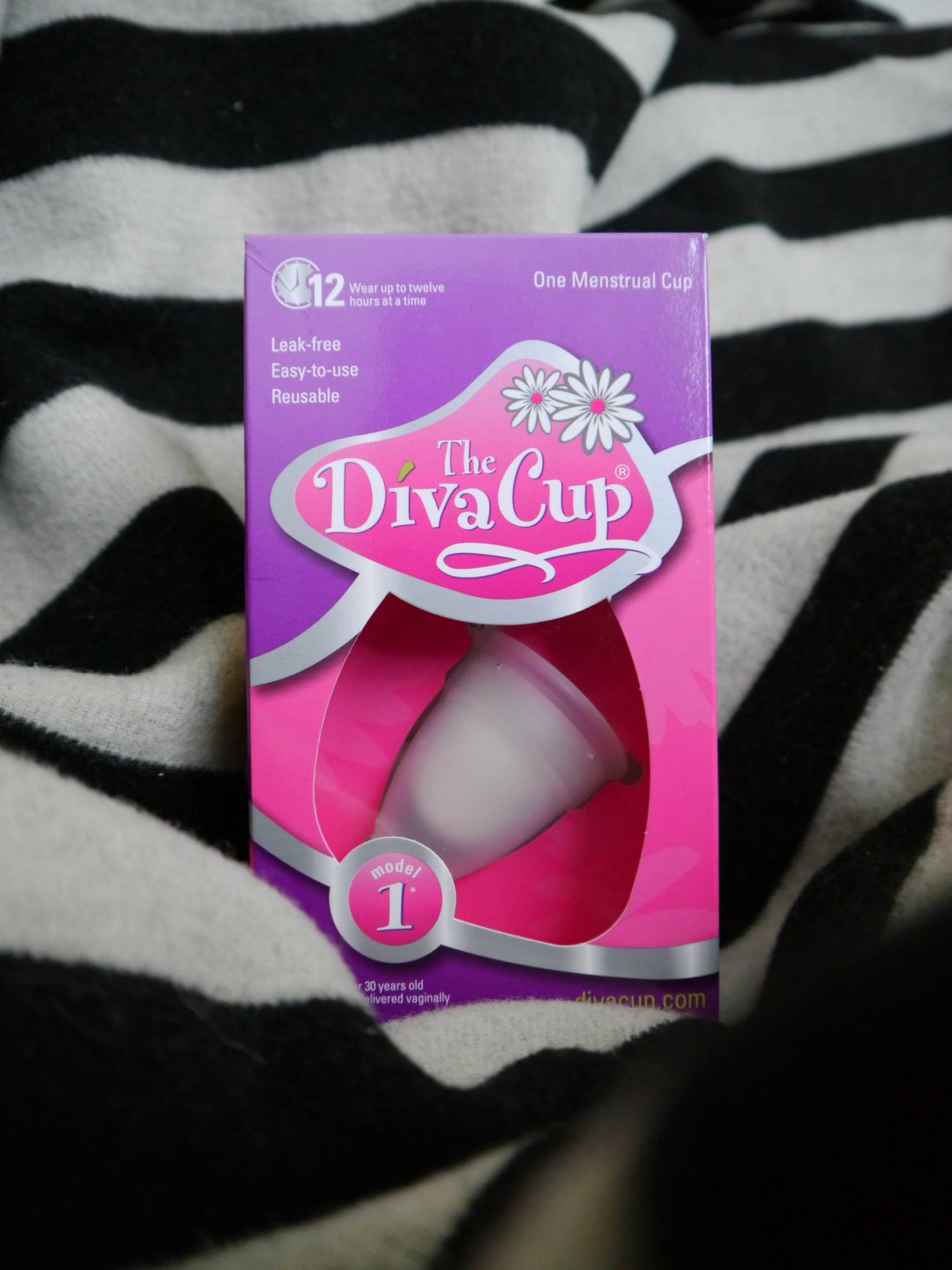 I got my DivaCup at Walmart in the aisle with the pads and tampons. It was very easy to find! Go here to look up a Walmart near you that carries DivaCup.
The price of pads and tampons really adds up, especially if your period is heavy. Mine is. 🙁 The DivaCup is a much more affordable alternative because it's a one-time purchase that can be reused again and again — it's easily sanitized by boiling it in water or cleaning it with soap and water or DivaWash.
Here's what comes inside the DivaCup package: the cup itself, a pretty fabric carrying case, and instructions. Make sure to thoroughly read the instructions in the user guide before you start using the cup because it includes important info, like exactly how to insert and remove the cup!
The DivaCup won't leak, so it can be worn safely during any kind of physical activity. I decided to put it to the test by doing a leg workout with it in. I lifted just as heavy as I normally would and didn't hold back.
And guess what? Even with two kinds of heavy leg presses, no leaks.
In a typical month, I rarely attempt to do leg day during a heavy period day because I'm afraid of accidental leakage or that I'll have to change tampons mid-workout. The DivaCup allowed me to work out without worrying about any of that. I'm happy!
I put together a sample full leg workout that you can easily do at the gym while using DivaCup without worrying about leaks:
Warm-up: Walk on treadmill or stepmill for 5-10 minutes.
Squats: 1 warm up set + 4 working sets
Close stance Smith machine box squats: 1 warmup set + 4 working sets (click here to see what this exercise looks like)
Box step ups: Hold a dumbbell in each hand or a bar over your shoulders. 4 working sets
Hamstring curls: 4 working sets
Leg extensions: 4 working sets
Calf raises: 3 working sets
Cool down: Walk on treadmill for 5-10 minutes
So if you're tired of paying for tampons and pads, or are tired of rearranging your usual workout schedule to avoid period leaks, give the DivaCup a try! My DivaCup review: 10/10, a total success. Seriously. I'm loving it.
Learn more about the DivaCup on their website, or visit DivaCup on Facebook, YouTube, or Instagram!