I'm not the poster child for a completely healthy and crunchy lifestyle. I wish I could be that girl, but I'm just not wired that way. I'm more of a 75% healthy food and 25% naughty food kinda gal. And you know what? I'm mostly ok with that.
I just have to satisfy my need to crunch sometimes. Literally. I need to bite, chew and crunch on something.
So when I was at Target this week, I grabbed a few snacks from their new wellness line, Simply Balanced. (For the record, the word wellness doesn't exactly conjure up "appetizing" in my mind, but it does conjure up guilt. Guilt works for me.)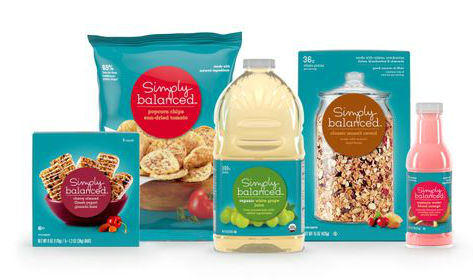 So basically, guilt will lead me to choose products with wholesome ingredients, but only great taste will keep me eating it.
Here's one winner I picked out: Simply Balanced fig, nut, & honey Greek yogurt granola bars. It's the yogurt coating that drew me in…I admit it, but these were really good. There is only 140 calories per bar, and there's just enough sweetness to make them seem like a treat.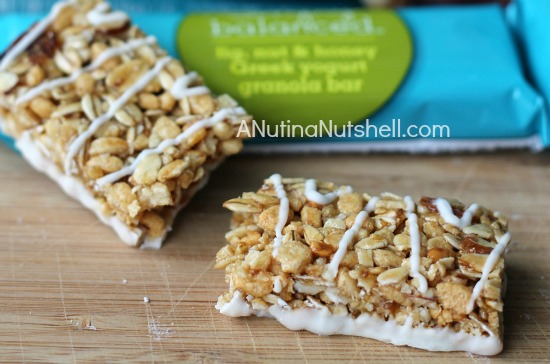 Oh, I should mention that none of the Simply Balanced products have hydrogenated or partially hydrogenated oils, high-fructose corn syrup, synthetic colors, artificial preservatives, artificial flavors or artificial sweeteners. None! And more than 40 percent of the line is organic.
If that's not all, most are made without genetically modified organisms (GMOs), and Target will eliminate all GMO ingredients from the line by the end of 2014.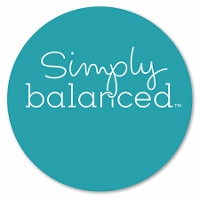 So back to my snacks…
These are Simply Balanced whole grain multigrain crisps in Tuscan herb flavor, and since they're in a resealable pouch, they're the kind of thing I take with me on press trips or in the car.
These are super crunchy (yay!), but the flavor had to kinda grow on me. I wasn't all that excited about it at first taste, so I'll just get a different flavor next time.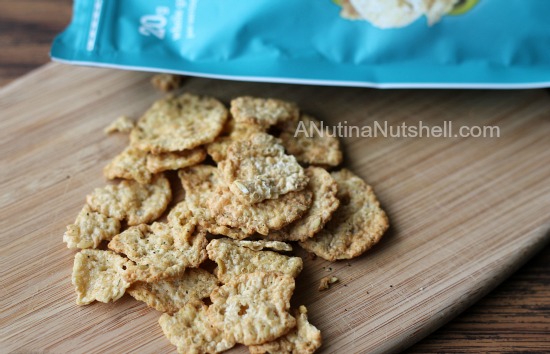 My favorite of favorites was this Simply Balanced sparkling juice beverage. I've been sipping on the cranberry cherry, and oh my gosh is this delicious! For just 90 calories, it was a refreshing spritzy drink with a full 1/2 cup of fruit in each can!
I'm definitely going back for more of this flavor!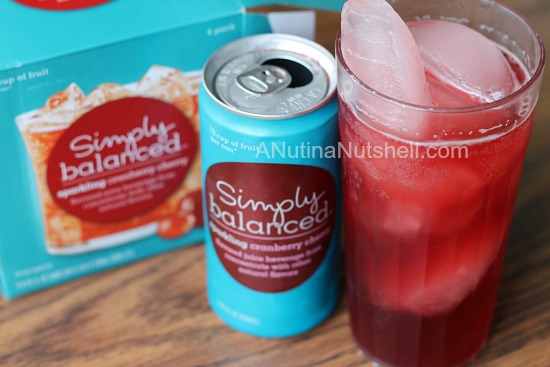 There are currently more than 200 Simply Balanced products available at Target, and they'll make their debut into Canadian stores in 2014 as well.
Take the guesswork out of eating well. Introducing Simply Balanced, a new brand from Target that's thoughfully crafted for taste and goodness.

www.target.com/simplybalanced
Compensation was provided by Target via Glam Media. The opinions expressed herein are those of the author and are not indicative of the opinions or positions of Target.