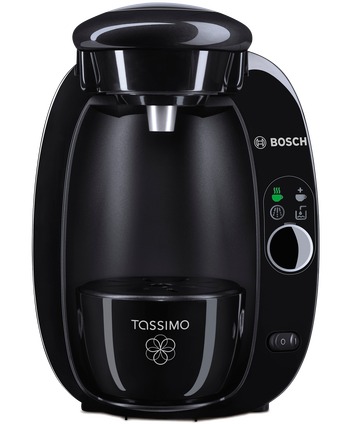 People who've been drinking coffee for a long time become coffee snobs. That's not a bad thing; it just means they have grown to appreciate the very real difference between good coffee and bad coffee.
And they take their coffeemakers seriously too, because there's a huge difference between them.
And now that I have the Tassimo Home Brewing System, I get it. I totally get it.
The Tassimo is a brilliant single serve coffeemaker. I turn it on, and it's ready to go immediately. Not only does it brew the perfect cup of coffee, but cappuccino, latte, espresso, tea, hot chocolate, and other coffeehouse style beverages too.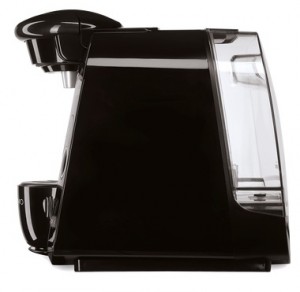 I love having the option of drinking regular coffee, or enjoying something a little fancier.
Each T Disc has a barcode on it, and the T20 reads the barcode and adjusts the temperature, water volume, and brew time for that exact beverage.
The technology of the machine allows you to create so many individually brewed coffee options, which I think puts the Tassimo ahead of the competition.
Here's another reason I love my Tassimo. See this T Disc? It's filled with liquid milk creamer, not powder. The taste of real steamed milk is so much better than the taste of the dried milk powder in my last brewer.
This cappuccino is delicious! YUM!
Every single beverage I've brewed in the Tassimo has been exceptional. I truly feel that they're every bit as good as those I've ordered in a coffeehouse, but a heck of a lot more affordable.
See for yourself what sets the Tassimo apart:
Buy It! The Tassimo T20 is available for $99.99 and would make an amazing holiday gift for yourself or someone you love!
GIVEAWAY!
One lucky reader will win the Tassimo T20 Brewer!
(Rafflecopter entry form below is in javascript so it may take a few seconds to load.)
I received the Tassimo T20 Brewer in order to facilitate the review. All opinions expressed in the post are my own honest and uninfluenced feelings on the product.