This tater tot pimiento cheese casserole is the perfect blending of my Midwest roots and my current southern home. Pimiento cheese is everywhere in Carolina (a definite southern tradition), and it's hard to believe that until I moved here eight years ago, I knew nothing about it.
Native southerners have been enjoying pimiento cheese in sandwiches and on crackers forever, and that's exactly how I tried it for the first time and got hooked. How can you not love the taste of real cheese with the kick of pimiento? It's irresistibly delicious!
It finally occurred to me I should combine my Midwest casserole tradition with my new pimiento cheese love and create a brand new taste of tradition — this tater tot pimiento cheese casserole.
Tater Tot Pimiento Cheese Casserole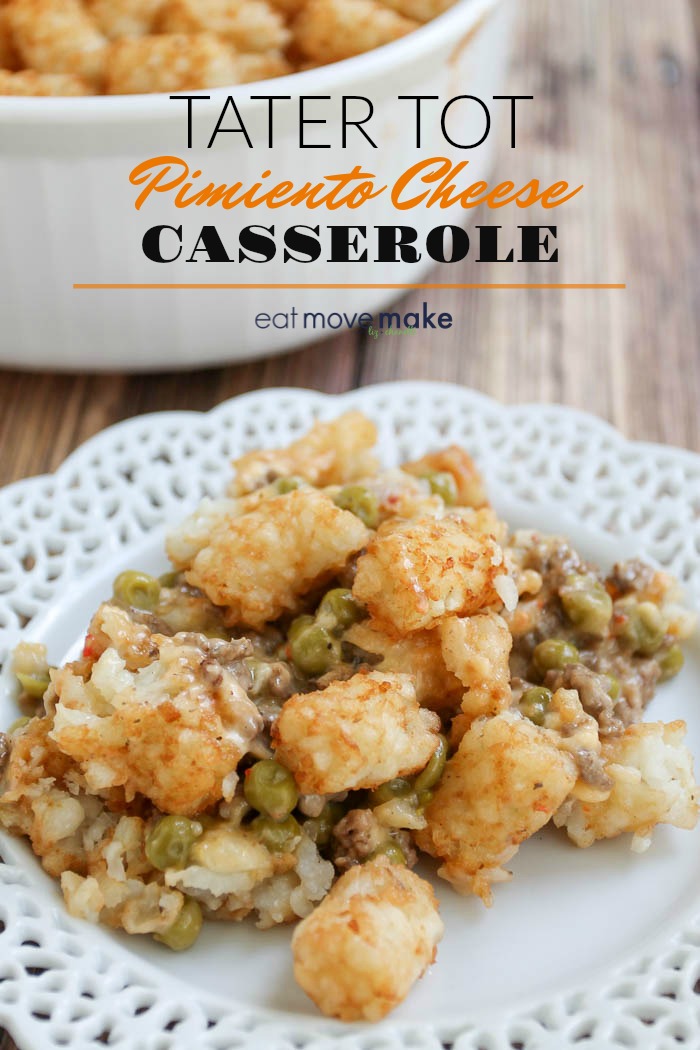 I don't make my own pimiento cheese because Price*s Cheese makes several kick-butt versions which you can find at Publix. Nothing beats the original, right? So, that's what I use, although they do make a version with jalapenos for some extra kick if you like the spice. They also have a creamy southern style.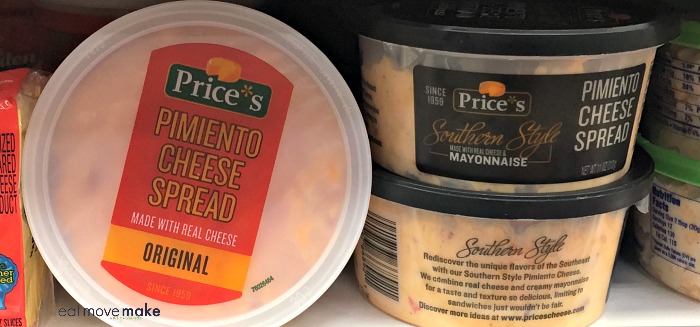 Oh, and you might want to pick up some of your favorite crackers for the leftover pimento cheese, because why not?! It's the perfect snack!
Just look at that Price*s spread! See those pieces of real cheese? Those are perfect in this casserole recipe, cuz they'll get all mmmmmm… melty!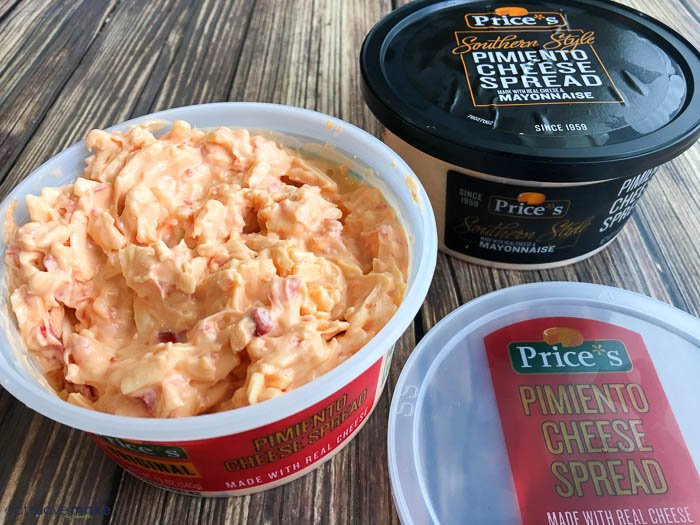 So let's make this tater tot pimiento cheese casserole! Brown some ground beef and set aside. In a casserole dish, combine cream of chicken soup and a cup of Price*s Original Pimiento Cheese Spread.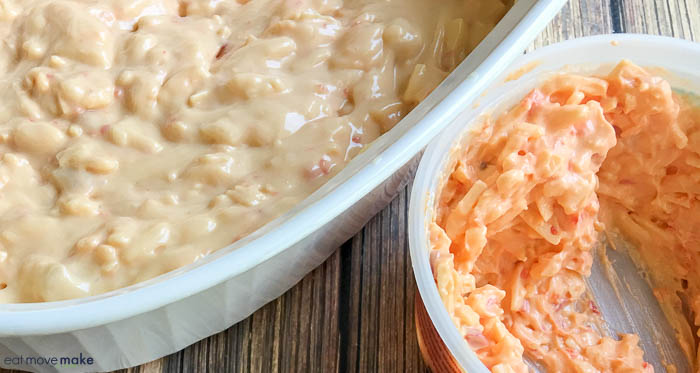 Then stir in the peas, ground beef and seasonings.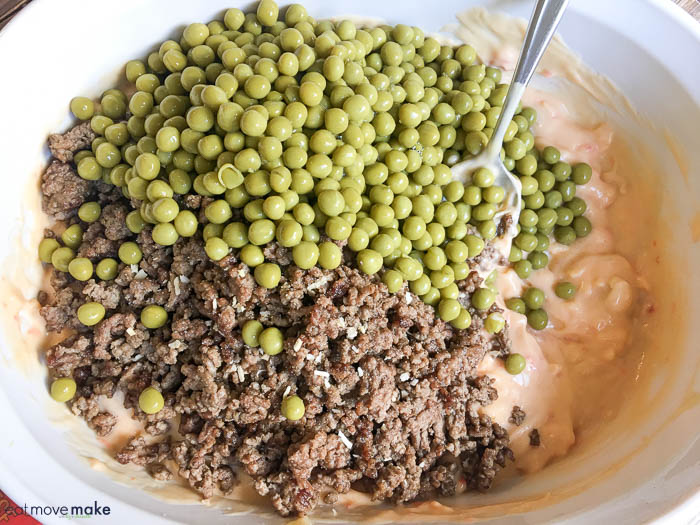 Lookin' good…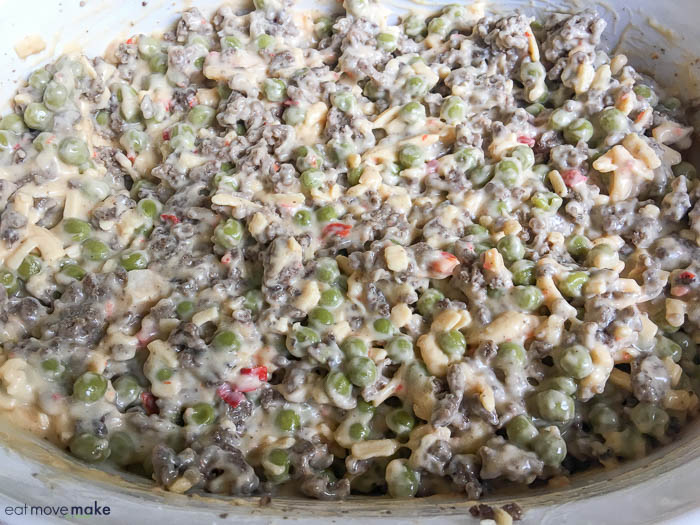 Now layer mini tater tots all over the top and bake. So easy!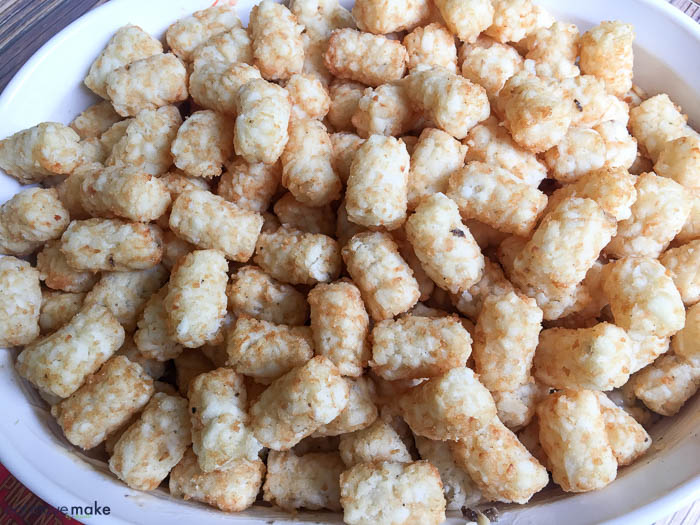 It's ready!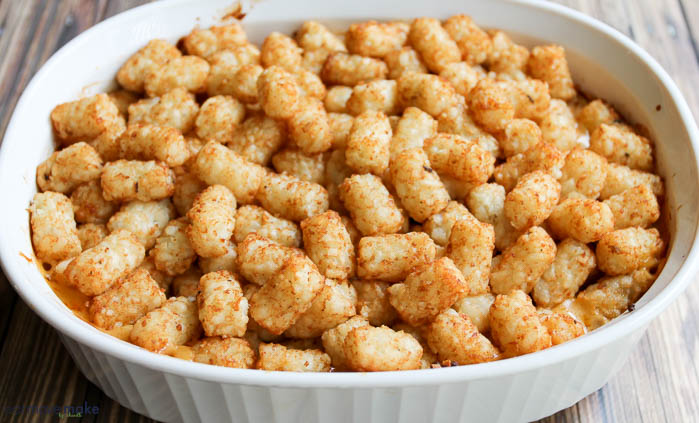 See how the Price*s Original pimiento cheese spread makes it all melty and cheesy!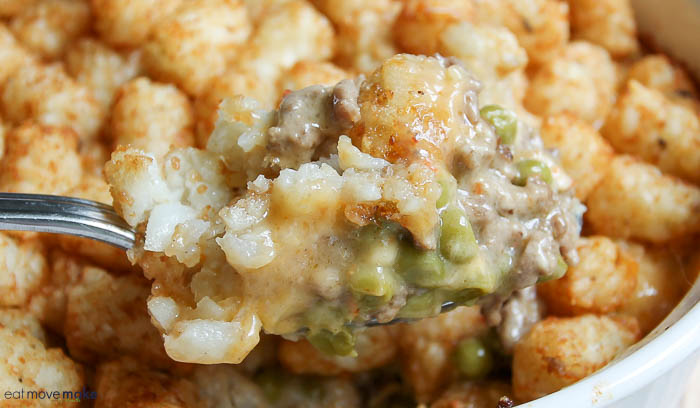 Tater Tot Pimiento Cheese Casserole
Ingredients
1 lb ground beef, browned and drained
1 cup Price's Original Pimiento Cheese Spread
1 10.5 oz can condensed cream of chicken soup
1 15 oz can peas, drained
½ tsp minced onion
½ tsp salt
¼ tsp garlic powder
¼ tsp black pepper
1 28 ounce package mini tater tots, thawed in fridge
Instructions
In large casserole dish, mix pimiento cheese spread and condensed cream of chicken soup together until well blended. Stir in peas and spices, then top with tater tots.
Bake 45-55 minutes or until tater tots are golden brown.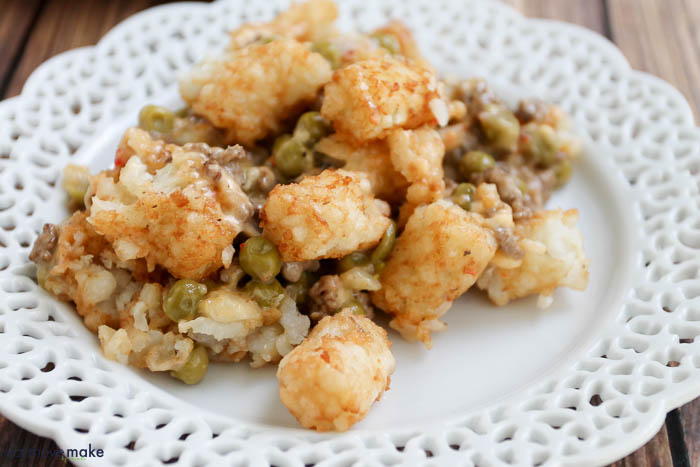 Enjoy!
Check out these other delicious recipes using Price's Cheese pimiento cheese and grab your $1 off coupon now while it's available! Coupon subject to regional availability.