Up until I visited TGI Fridays headquarters in Dallas recently as a brand new TGI Fridays ambassador (woot!), it had been quite a while since I'd visited the restaurant. It's not that I didn't like TGI Fridays before; I did. But it was just so "same-same" for so long-long that it sorta fell off my restaurant radar.
But baby, Fridays is back, and they're better than ever…. I know, because I tasted ALL THE THINGS! (If you follow me on Instagram and Twitter, I teased you mercilessly with photos of everything I was eating.)
Happy Hour started with sips of handcrafted cocktails – froo-froo drinks for everyone!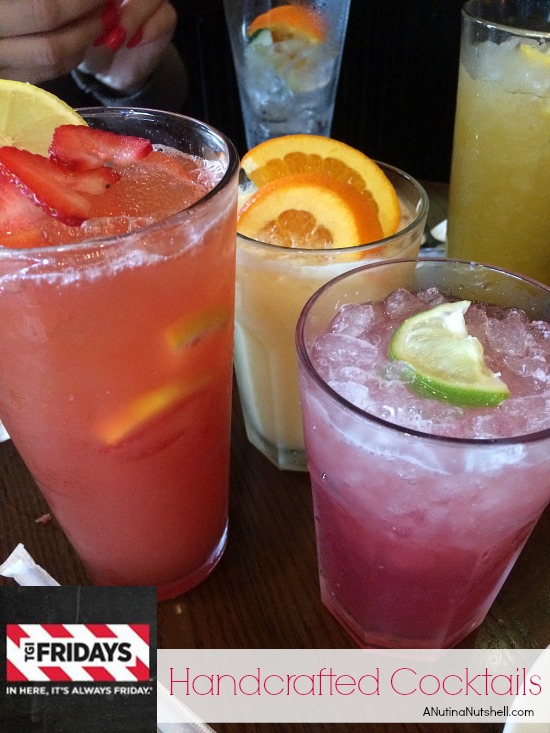 And then they served us appetizers upon appetizers. I paced myself by taking just a few bites of everything, but oh my gosh, it's hard to stop eating food that tastes so yummy!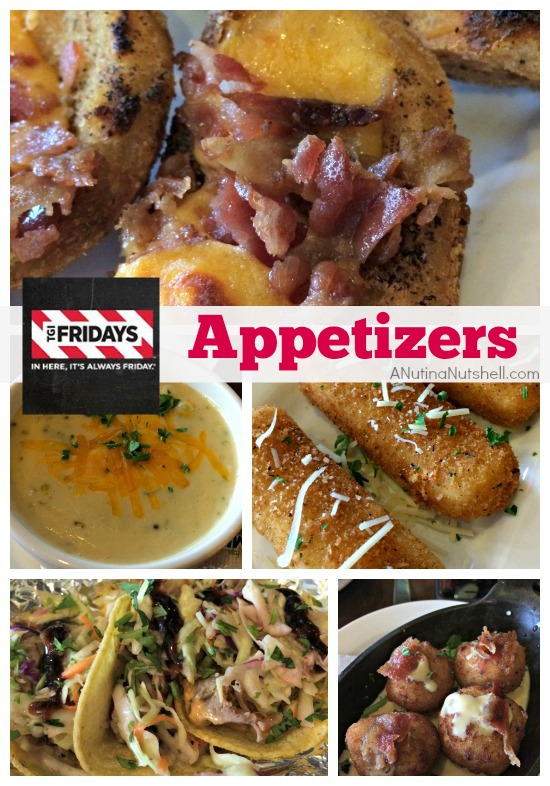 But the entrees were coming. Make room for burgers, sandwiches and salads!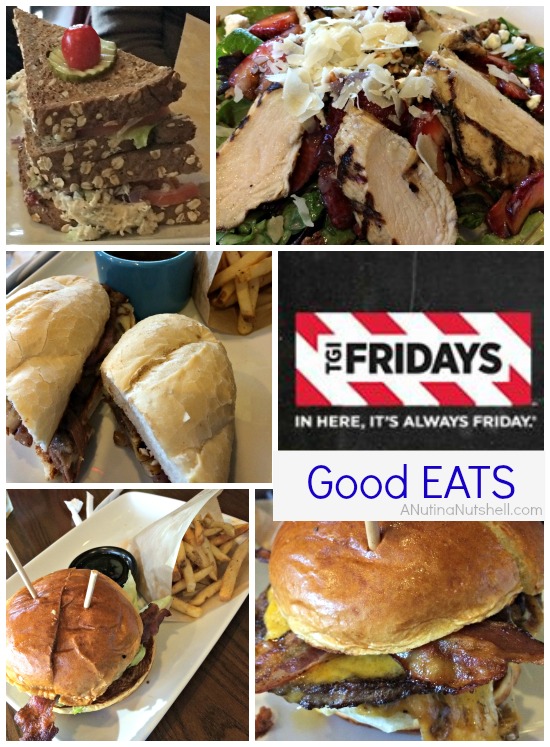 I have to give the Jack Daniels Burger (bottom left) special props because I loved it that much. (I've ordered  it twice on my own since then… that's how much I like it.)
The JD sauce is for reals. 
And the grand finale was madness — OREO Madness! You don't even know how good…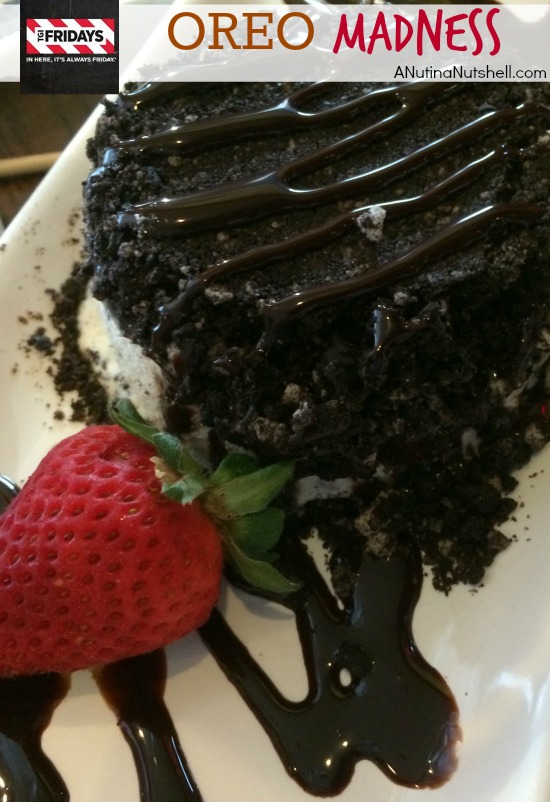 After dinner, we went to an outdoor concert at the Dallas arboretum. What a gorgeous place that is; I can't wait to go back.
_______________________
The next morning all of us took a little stroll through TGI Fridays history.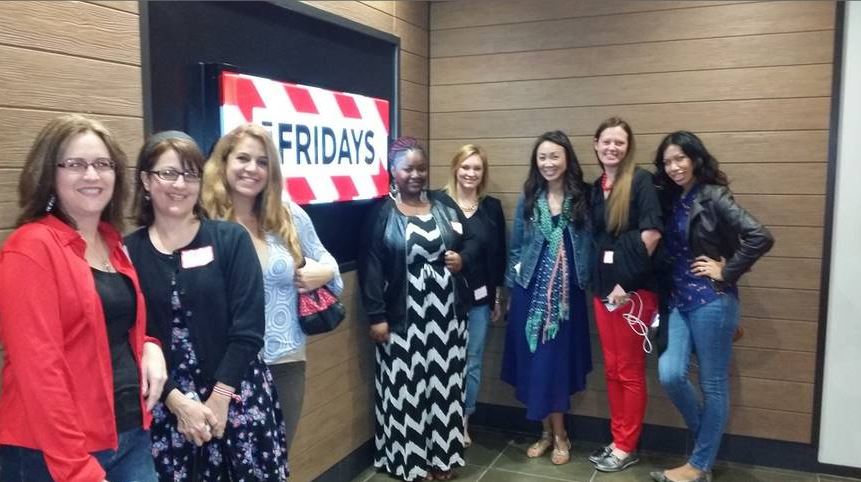 Check out the very first uniform. Snazzy, huh?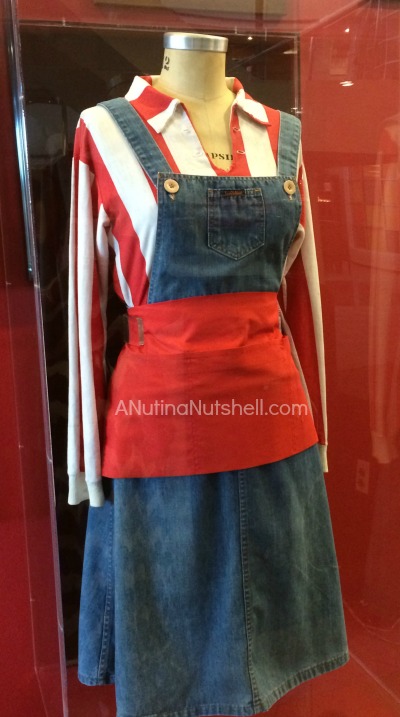 And in case you didn't know…. you can thank TGI Friday's for "Happy Hour". They invented it!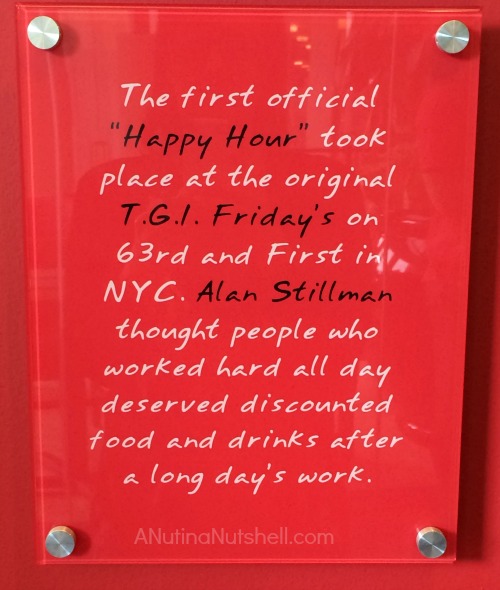 We were able to hear about some super fun things in the works for the restaurant, and then we visited "Little Fridays"
We learned some fancy bar shenanigans from Fridays very own champion bartender!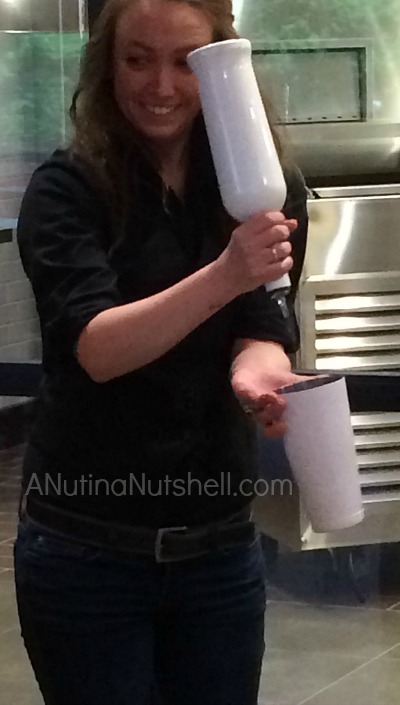 And we enjoyed a fabulous lunch with even more good eats! (As of May 14, almost all of these yummy foods are available in restaurants. — some are seasonal.)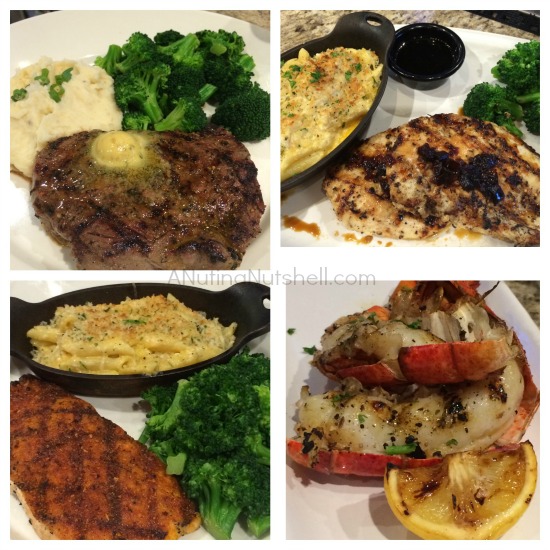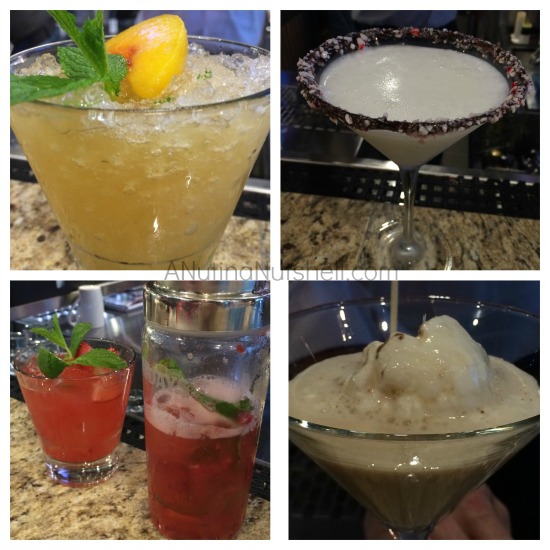 I'm so proud to be a TGI Fridays ambassador! The menu is jam packed with craveable foods. For a darn good time with friends and a heck of a great meal, TGI Fridays has it on lock.
What's your favorite TGI Fridays menu item? Mine is the Jack Daniels Burger…my, my mercy, it's good.
TGI Fridays arranged travel and accommodations for this event. My opinions are completely my own.