I participated in an Influencer Activation for THE AGE OF ADALINE on behalf of Influence Central for Lionsgate. I received a promotional item to thank me for my participation.
You won't want to miss THE AGE OF ADALINE movie appearing nationwide in theaters beginning April 23rd at 7pm.  The life of Adaline Bowman (Blake Lively) will never be the same after an auto accident leaves her ageless. Unable to settle down with someone to love, she spends years on the run trying to keep her immortality a secret.
When I saw the trailer for THE AGE OF ADALINE, it blew me away. I could barely breathe because it caught me up in its romance, whimsy, suspense and the absolutely stunning visuals and turn-of-the-century fashions. Beautiful!
Watch this trailer, and you'll be swept away too.
Imagine never aging another day! Would it be a blessing or a curse?  I imagine at first it would be wonderful to have found the fountain of youth, but I think it would get old fairly quickly. (No pun intended.)
I would feel lonely as I watched my loved ones age and experience things I never would, and in the preview Adaline says as much: "It's not the same when there's no growing old together."
And, I know I would never want to outlive my children. That would be unbearable, and way more than I could take.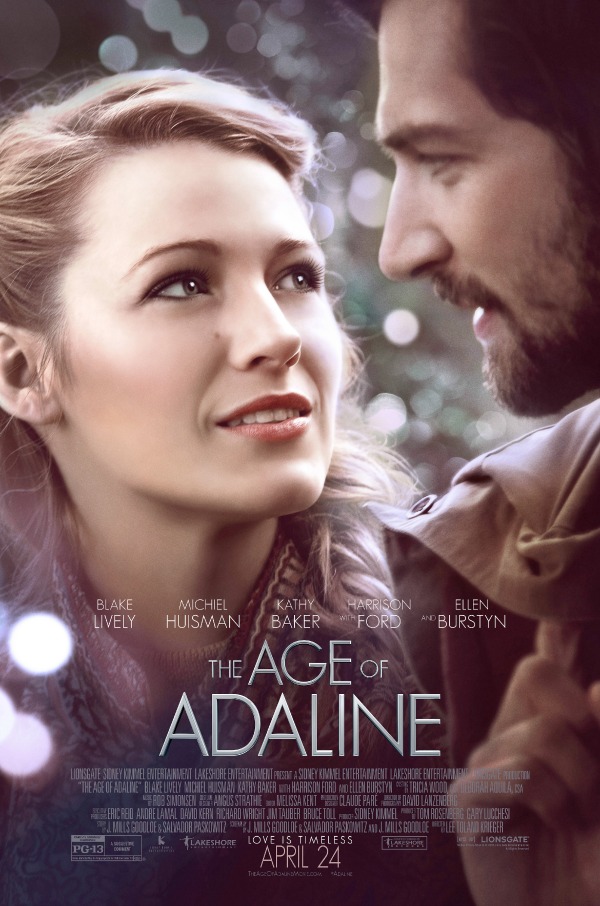 I love that this unique film offers something for all ages. While I'm likely to be caught up in the romance and mother/daughter relationship, my boyfriend will enjoy the suspense, and I think my kids will like the whimsical, magical elements of the story.
Of course, with an all-star cast including the wonderful Michiel Huisman, Harrison Ford and Ellen Burstyn, it's sure to be a movie we'll be talking about long after we leave the theater.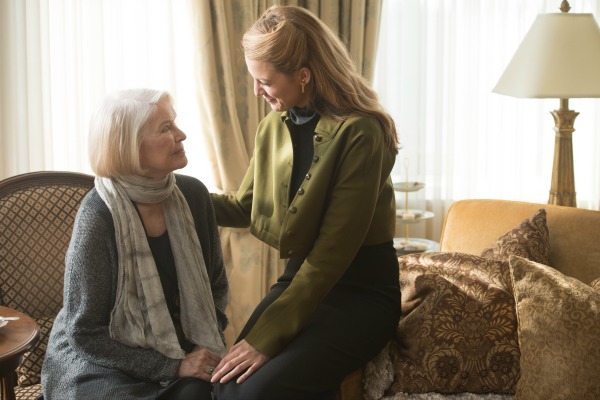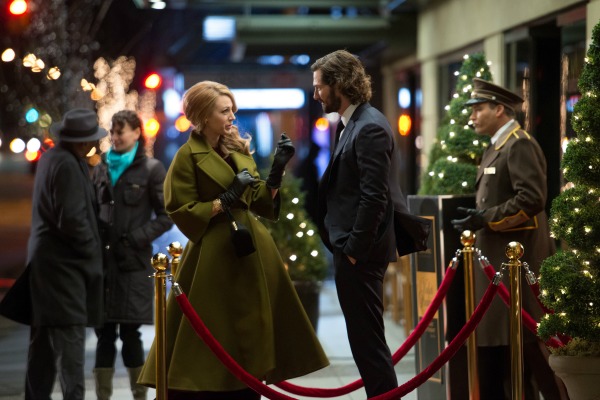 Get social with THE AGE OF ADALINE:

Official website: www.TheAgeOfAdalineMovie.com

Official Tumblr website: http://theageofadaline.tumblr.com/

Twitter: @AgeofAdaline Hashtag #Adaline

Pinterest: pinterest.com/ageofadaline

See THE AGE OF ADALINE in theaters beginning April 23rd.