Breakfast comes alive!
The new animated web series, "The Grand Slams," stars breakfast favorites – Egg, Pancake, Sausage and Bacon – from Denny's iconic dish, The Grand Slam, in a completely entertaining and unexpected way.
Denny's has partnered with Stoopid Buddy Studios, the studio behind "Robot Chicken," to create "The Grand Slams" launching October 15, and the series follows the diner gang on their everyday adventures and beyond.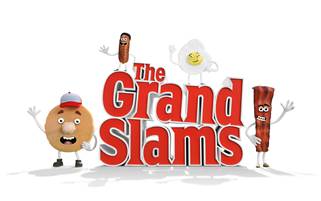 Take a look at the trailer which introduces the cast and previews the series. The comedic tone of the overly dramatic narrative tickled me right from the start. It's sure to be a completely hilarious series, and I can't wait to see what Stoopid Buddy Studios is going to do with this cast of characters.
The first official episode kicks-off October 15th with a diner debate on the merits of dessert vs. breakfast, resulting in a savory standoff where Bacon and Sausage take on sweet and tasty Pancake. You can catch it all on the official site TheGrandSlams.com or Dennys.com
Follow-up episodes will take the characters through some Halloween escapades and more! Guests can also get to know the characters by scanning a QR code on Denny's placemats in-restaurant or through the Denny's mobile app on their devices.
I'm super excited about the series. totally tickles my funny bone, and I love that Denny's is keeping things fresh, fun and relevant!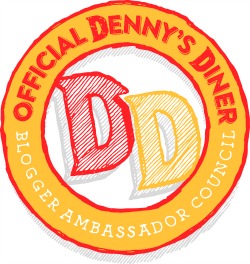 For more information about Denny's Stoopid Buddy Stoodios partnership or "The Grand Slams" series, please visit www.dennys.com or www.TheGrandSlams.com.
Which one of "The Grand Slams" characters do you like the most?