Whenever I hear about a book being turned into a movie, I know it's a goodie, and I make a point of reading the book before seeing the film. Before I even walk into the theater, I'm already feeling an emotional connection with the story, and I can't wait to see the characters I've grown to love (or hate) come to life.
I'm currently turning the pages of This Is Where I Leave You in anticipation of its arrival in theaters on September 19th. You guys… I love it so far. I'm actually laughing out loud in parts, but it totally tugs my heart in others. It's soooo good.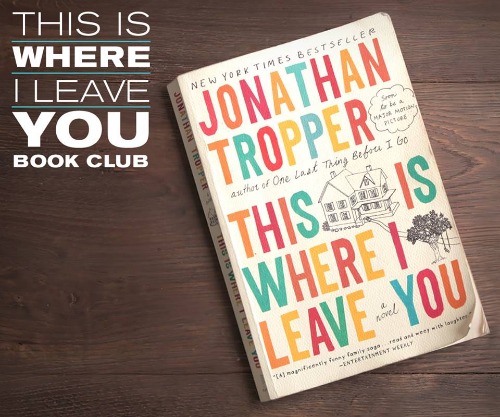 As I mentioned, the movie version will hit theaters September 19th and it's full of talent. It stars one of my favorite actors Jason Bateman. I just look at him and start laughing. His expressions and dry comedic delivery kill me! Also in the film are the hilarious Tina Fey and Jane Fonda…can you see the laughs lining up already?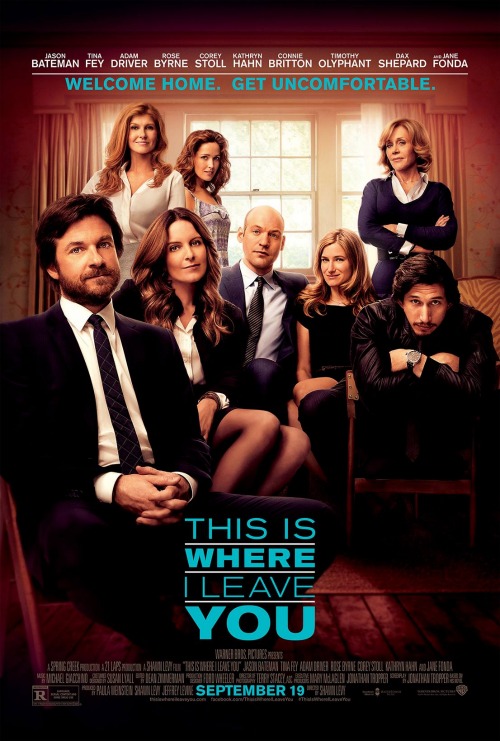 When I was asked if I wanted to partner with Warner Bros. and host a book club party for This Is Where I Leave You, I envisioned an evening with my besties, a little wine and a lot of chatter as we rehashed our favorite parts of the book. Heck yeah to that!
My book club hasn't met yet because we're all busy reading #TIWILY still, but here's a cool thing:  Warner Bros. Pictures is hosting #TIWILYbookclub discussion on the film's Facebook page each Wednesday. Join the conversation for a chance to win signed movie posters and a trip to the premiere in Hollywood!
Here's a preview from the upcoming movie. Tina Fey throws out a few lines in this clip which totally had me giggling!
When their father passes away, four grown siblings, bruised and banged up by their respective adult lives, are forced to return to their childhood home and live under the same roof together for a week, along with their over-sharing mother and an assortment of spouses, exes and might-have-beens. Confronting their history and the frayed states of their relationships among the people who know and love them best, they ultimately reconnect in hysterical and emotionally affecting ways amid the chaos, humor, heartache and redemption that only families can provide—driving us insane even as they remind us of our truest, and often best, selves.
It's easy to see why this bestselling book will make a great movie. I can't wait for my book club party so my friends and I can gab about it!
Be sure to like the #TIWILY Facebook page and join the #TIWILYbookclub every Wednesday. You might even win a prize!