I'm a Nature's Sleep ambassador and receive Nature's Sleep products to review. All opinions are completely my own.
Back to school season means routine, and I like the sense of order it brings with it. I do not like the fact it means early morning wake-ups though. Getting out of bed is so hard when you're sleeping on the mattress of your dreams.
In order to stay in bed for as long as possible in the morning, I simplify the morning routine by preparing as much as possible the night before. If I can sleep ten more minutes in the morning (or even two,) I'll do it!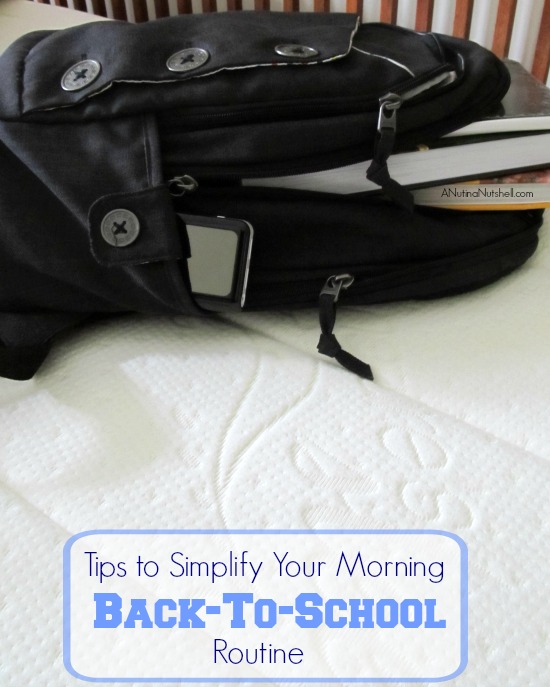 Shower at night – If everyone in the family eliminated an A.M. shower, just think how quickly things could go! Unless you're planning on sweating buckets while you sleep, a nighttime bath routine is just as effective at keeping you clean. It's an easy way to streamline your morning.
Plan the whole week of outfits – Label bins with the days of the week and plan an outfit, shoes and accessories for each of the days putting everything into the bin. For hanging clothes, attach a DIY hanger tag with the day label.
Breakfast – For fresh breakfasts, have everything you need in one basket or on one shelf so everyone can grab something on-the-go quickly. For hot breakfasts, make a big batch of pancakes or french toast on the weekend, stack between waxed paper sheets and freeze them. They can be microwaved in seconds.
Pre-pack lunches  – This is a huge time-saver and something I really don't like doing at all. However, it probably shaves a good 20 minutes off my morning if I do it.
Prep your backpack and purse – Make sure homework, textbooks, permission slips, wallets, phones and keys are already in backpacks and purses and ready to grab and go on the way out the door.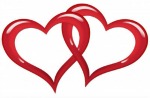 Happiness Tip: Be sure to say "I love you" to your family members to start everyone's morning on a positive note!
_______________
Don't miss out on the Nature's Sleep gel mattress sale. Use the code GEL40 between now and August 31st to save 40% off your purchase!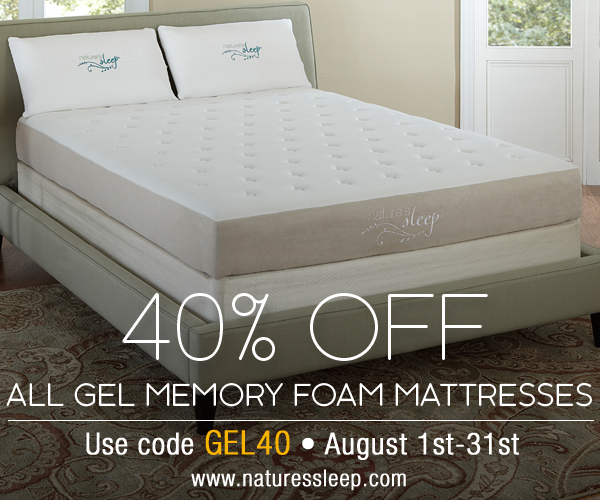 I've had my Nature's Sleep mattress for about 4 months now, and it's positively dreamy. I practically melt into it each night. I'm not the only happy customer though. There are over 3,000 customer reviews on the Nature's Sleep website.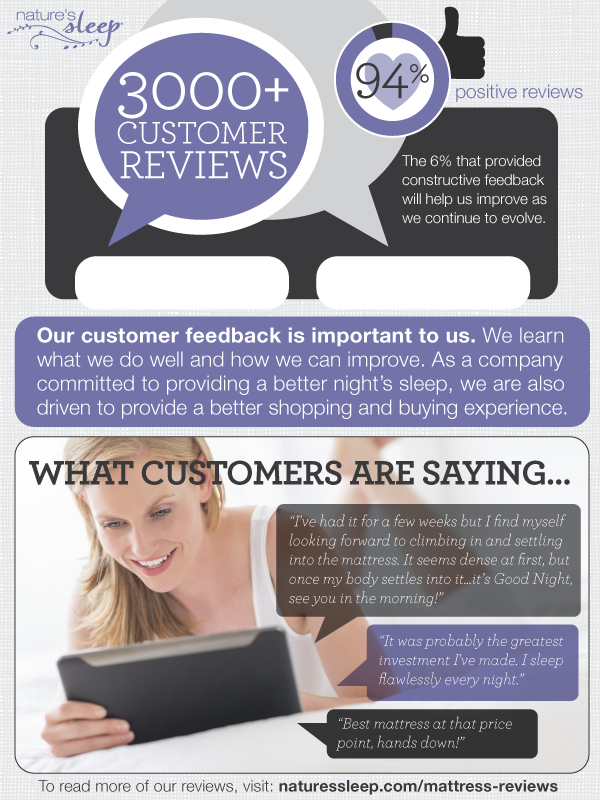 Don't Forget the Twitter Parties!

Don't miss the next #NaturesSleep Twitter August 26 at 1 pm Eastern time.

Follow @NaturesSleep and use the #NaturesSleep hashtag on Twitter.
What are your tips for helping to simplify the morning routine?