This is a partnered post to share the reasons #WhyISwitched to Tom's of Maine 24-Hour Long Lasting Natural Deodorant a year ago and am still using it!
Deodorant is one of those things I really don't want to have to think about or worry about. I need to know that when I put it on every morning after a shower, I'm good to go until my next shower. When I'm traveling, my schedule is non-stop from dawn to dusk and sometimes even later, and I need to have a product I can count on and feel good about.
It was about a year ago that I decided I needed to switch from what I was using, and there were several reasons why I chose to switch to Tom's of Maine natural deodorant in particular.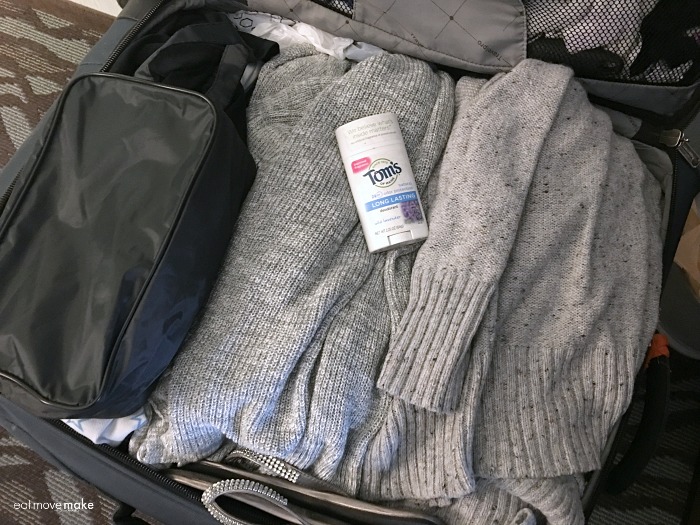 #WhyISwitched to Tom's of Maine Natural Deodorant
No Aluminum
The catalyst to change was driven by a huge concern about the possible negative effects of aluminum in personal care products, so I wanted an alternative to the products I had been using. Tom's of Maine 24-Hour Long Lasting Deodorant contains no aluminum.
Tom's of Maine is the #1 natural deodorant brand with a number of award-winning products among its deodorant portfolio
It's #1, and that says a heck of a lot. I know it earned that reputation by having a great product line-up.
There are no secrets
Tom's of Maine is completely transparent. There are no artificial colors, fragrances or preservatives and if you visit TomsofMaine.com, you can find out exactly what the source and purpose is for each and every ingredient.
It provides 24-hour odor protection
This is non-negotiable. I want to smell fresh the entire time between daily showers even if I'm involved in a strenuous, sweaty activity.
Multiple fragrance options
I get bored with the same scent every day, so I love that Tom's of Maine has multiple fragrances from which to choose.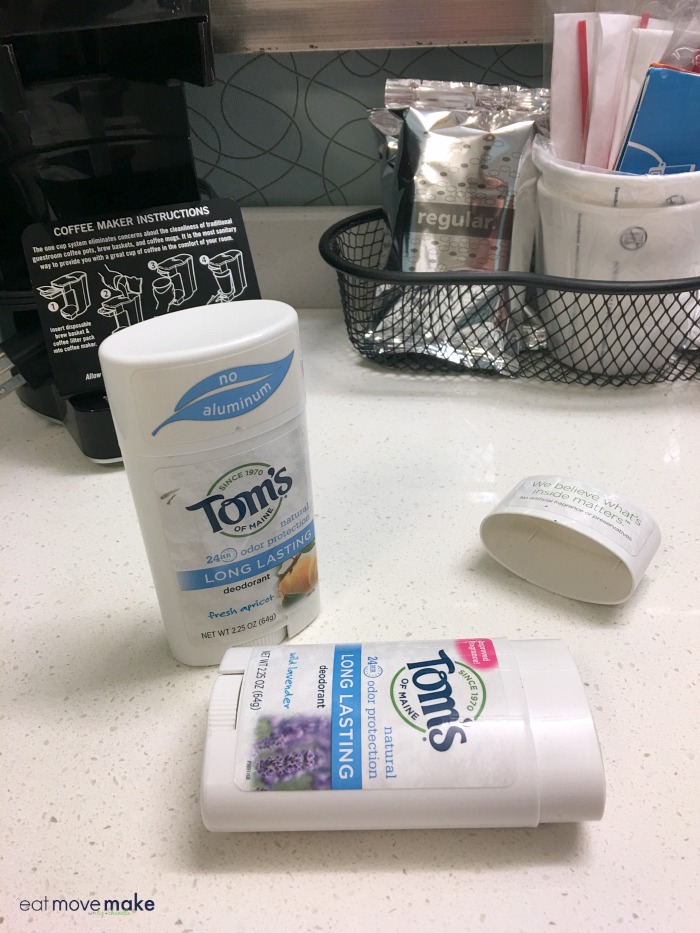 When I told my daughter (my healthy living mentor) that I had decided to switch to Tom's of Maine, she told me she'd been using it for years, and that was the seal on the deal. She's never failed me with recommendations, so I knew I'd made the right choice.
Now all I have to do is choose the fragrances I want when I restock, and since I'm fickle and am a terrible decision maker, I just buy 5 or 6 at a time in all different scents. Then whatever strikes my fancy in the morning is what I'll put on. (Tip: Watch for sales and buy in bunches!)
The new Tea Tree fragrance has fast become a favorite, but I also really like the simplicity and classic scent of Natural Powder. On most travel days, I go with Wild Lavender because it's such a calming, relaxing scent, but when I'm doing more physical activities on a trip like ziplining or paddling, I'll reach for another favorite – Fresh Apricot.
As long as I reach for one of them, I know I'm covered. Tom's of Maine natural deodorant is a travel must and I pack one in my checked bag and one in my backpack. No taking chances with essentials!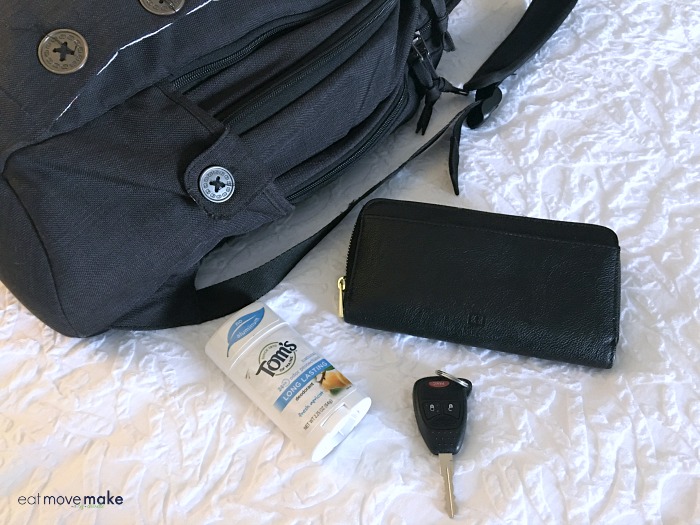 If you haven't yet switched to a natural deodorant or you're considering it, I highly recommend Tom's of Maine. I'm going on a year and a half since my initial switch, and I'm still a happy consumer!