When I was little, I had a big pink velour rocking chair where I would sit and read for hours every day. My summers were full of outdoor adventures of course, but when I was inside, I was almost always sitting in that big pink chair lost within the pages of a book.
This summer, I've been allowing myself that same luxury. I'm leisurely turning the pages of some spectacular novels that I've been dying to read all year, and the escape is just heavenly.
Starting with the novel I'm currently reading, I thought I would share my five summer book picks with you. If you're looking for ideas, you won't go wrong with any of these!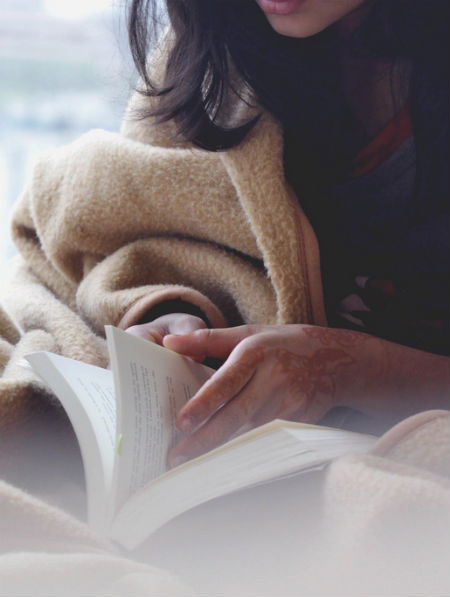 My Top 5 Summer Reads
1. Little Mercies – Heather Gudenkauf  (Release Date – June 24)
This is such a good book! Over the holidays I read and loved These Things Hidden, also from Heather Gudenkauf, so when Little Mercies
 was released, I snatched it up.  It's a powerful story about motherhood, and it grabbed my heart from the get-go.
I'm a little ticked off that I'm on the computer instead of reading it right now. I need to know what happens!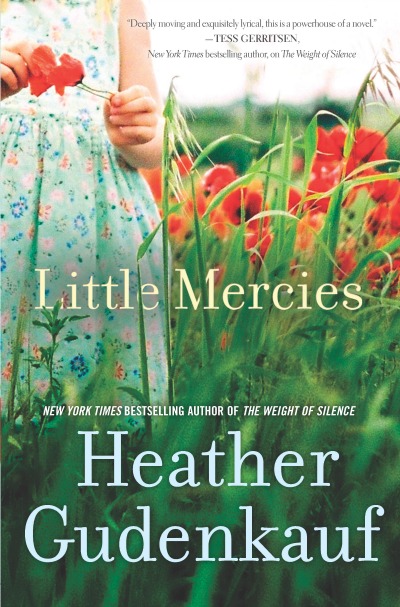 Veteran social worker Ellen Moore has seen the worst side of humanity—the vilest acts one person can commit against another. She is a fiercely dedicated children's advocate and a devoted mother and wife. But one blistering summer day, a simple moment of distraction will have repercussions that Ellen could never have imagined, threatening to shatter everything she holds dear, and trapping her between the gears of the system she works for.

Meanwhile, ten-year-old Jenny Briard has been living with her well-meaning but irresponsible father since her mother left them, sleeping on friends' couches and moving in and out of cheap motels. When Jenny suddenly finds herself on her own, she is forced to survive with nothing but a few dollars and her street smarts. The last thing she wants is a social worker, but when Ellen's and Jenny's lives collide, little do they know just how much they can help one another.

A powerful and emotionally charged tale about motherhood and justice, Little Mercies is a searing portrait of the tenuous grasp we have on the things we love the most, and of the ties that unexpectedly bring us together.
2. Little Lies – Heather Gudenkauf
This is the prequel novella to Little Mercies, so I have to read it! I'm totally caught up in Ellen's world, so I know I'm going to love this.
When the body of a woman is discovered in a local park―with her bewildered four-year-old son sitting beside her―veteran social worker Ellen Moore is called in to assist in the police investigation. Positioned beneath a statue of Leto, the goddess of motherhood, the crime is weighted with meaning and, Ellen discovers, remarkably similar to one from a decade past.

Ellen's professional duty is to protect the child, but she's not equipped to contend with a killer. As she races to connect the dots, she knows her time is running out. And the stakes are high: if she fails, another mother is sure to make the ultimate sacrifice.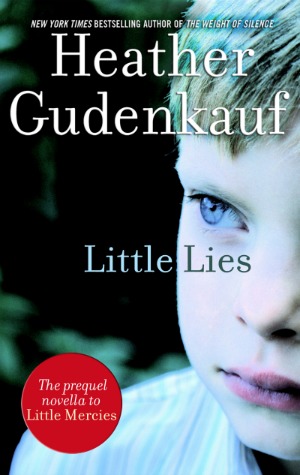 3. Orphan Train – Christina Baker Kline
I'm fascinated with the historical aspect of this book, but the powerful tale itself is what draws me. I think it's going to be a great read.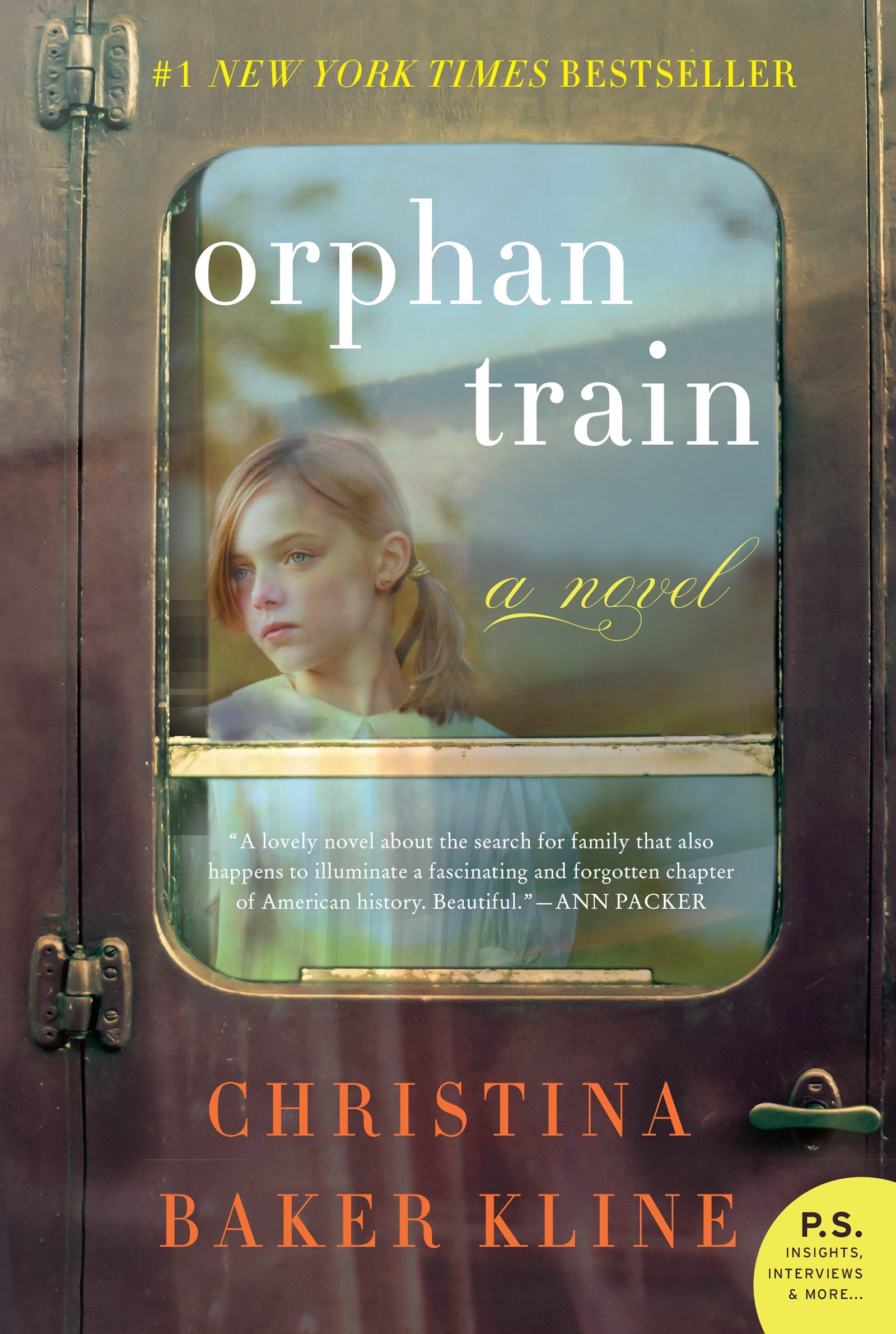 Penobscot Indian Molly Ayer is close to "aging out" out of the foster care system. A community service position helping an elderly woman clean out her home is the only thing keeping Molly out of juvie and worse…

As she helps Vivian sort through her possessions and memories, Molly learns that she and Vivian aren't as different as they seem to be. A young Irish immigrant orphaned in New York City, Vivian was put on a train to the Midwest with hundreds of other children whose destinies would be determined by luck and chance.

Molly discovers that she has the power to help Vivian find answers to mysteries that have haunted her for her entire life – answers that will ultimately free them both.
4. The Goldfinch – Donna Tartt
There's something about this story that begs me to read it. It's written as if in a series of novellas and it's a loooooong book, but summer is long and lazy, right?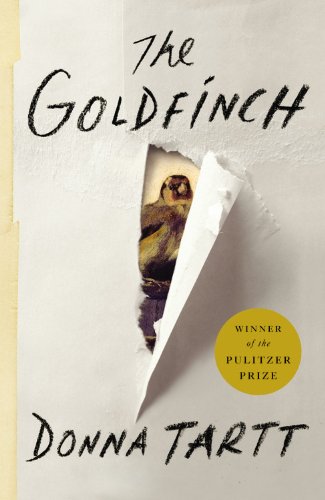 Theo Decker, a 13-year-old New Yorker, miraculously survives an accident that kills his mother. Abandoned by his father, Theo is taken in by the family of a wealthy friend. Bewildered by his strange new home on Park Avenue, disturbed by schoolmates who don't know how to talk to him, and tormented above all by his longing for his mother, he clings to the one thing that reminds him of her: a small, mysteriously captivating painting that ultimately draws Theo into the underworld of art.

As an adult, Theo moves silkily between the drawing rooms of the rich and the dusty labyrinth of an antiques store where he works. He is alienated and in love–and at the center of a narrowing, ever more dangerous circle.
5. Dark Places – Gillian Flynn
If you read Gone Girl (and you should), this is a novel from the same author. I read it last summer and hated the ending, but loved the book. I'm looking forward to digging into this new one.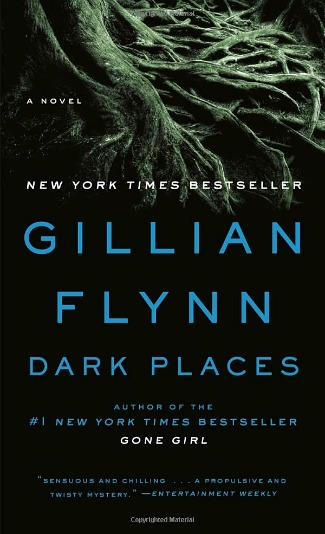 Libby Day was seven when her mother and two sisters were murdered in "The Satan Sacrifice" of Kinnakee, Kansas." She survived—and famously testified that her fifteen-year-old brother, Ben, was the killer. Twenty-five years later, the Kill Club—a secret secret society obsessed with notorious crimes—locates Libby and pumps her for details. They hope to discover proof that may free Ben. Libby hopes to turn a profit off her tragic history: She'll reconnect with the players from that night and report her findings to the club—for a fee. As Libby's search takes her from shabby Missouri strip clubs to abandoned Oklahoma tourist towns, the unimaginable truth emerges, and Libby finds herself right back where she started—on the run from a killer.
So there's my summer on a nightstand!
I'm about three-fourths of the way through Little Mercies
, and it's proving to be an awesome start to my top 5 summer reads. You won't go wrong with that one.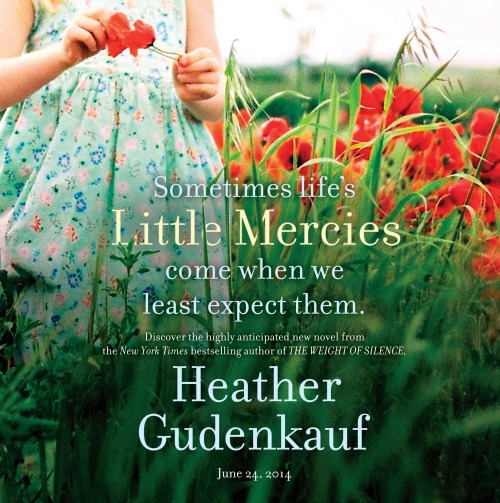 ·         Watch the Book Trailer
·         Visit Heather Gudenkauf's Official Site
·         Follow Heather Gudenkauf on Twitter, Facebook, and Pinterest
·         Visit Little Mercies page on Goodreads
What are your top picks for summer reading this year?
This Harlequin sponsored post was inspired by the release of Little Mercies, however all thoughts and opinions are my own.