GP sent a product for review as part of this sponsored campaign. All opinions and experiences are my own.
As adults, we appreciate how important hygiene and cleanliness are to our overall health. Frequent hand washing and sanitizer have played a major role for me in keeping my mentionables clean.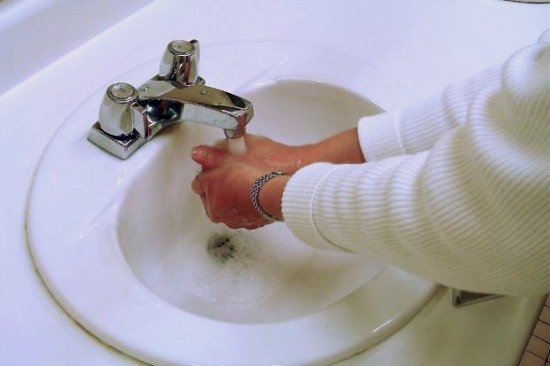 But since we're all friends here, we can talk about keeping the unmentionable areas clean too. (Except they're obviously mentionable, since I just mentioned them.)
While toilet paper itself is a-ok most of the time, there are those moments when we all need a little extra help. Am I right?  I do have moist wipes in my bathroom, but on occasion, they've clogged the toilet, and too often I find that they dry out before I can use them.
Now, there's a new way to get a confident clean! From the makers of Quilted Northern®, there's  tp+™ Cleansing Foam with aloe.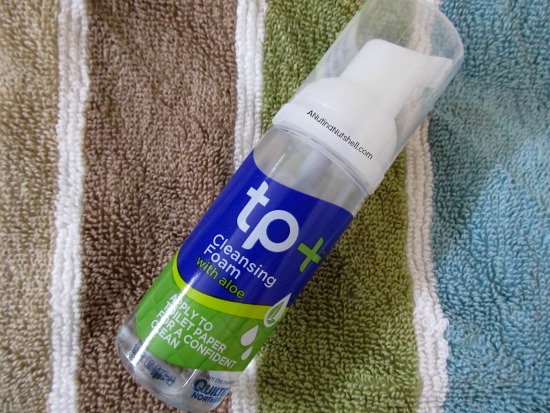 Just  1 or 2 pumps (or call them dollops, if you're fancy) applied to toilet paper before use leaves you feeling clean and refreshed, and since I've volunteered to be the guinea pig here, I can safely say that the ingredients are gentle and effective.
If you've used disposable cleansing wipes before, you know they typically require a dry-wet-dry trifecta to be effective. When you use tp+™ Cleansing Foam with aloe, you use it in combination with toilet paper, so it's a one-step process.
When I tried it for the first time, I thought to myself…"wait, that's all I have to do to be legit clean and fresh? Sweeeeeet!"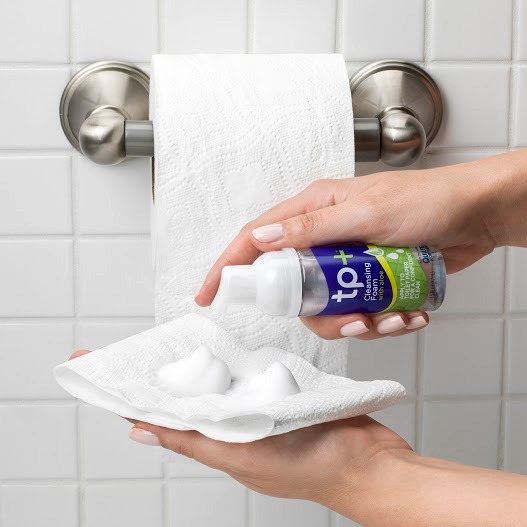 tp+™ Cleansing Foam with aloe is flushable and septic safe for standard septic systems, and since it's applied to toilet paper that you'd already be using, there is nothing extra to flush! I love that!
Not having to worry about clogging the pipes is immensely important to me, especially since both of the toilets in my home are old-man-down-the-street-cranky-sons-o'.
Another nice perk is that the small container can be discreetly tucked into a purse or carry-on for proper cleansing on the go. Heaven knows I avoid using public restrooms for anything non-essential, but in case of emergencies, it's nice to be prepared.
tp+™ Cleansing Foam with aloe is available in a 2-count package (one for home, one for away) at Amazon. Be sure you clip the coupon for an additional $3.00 off!
Don't get caught unprepared! Go buy yourself some tp+™ cleansing foam now!