Never once in my entire life did my mom buy us chocolate milk.
Heck, she never even bought us white milk. We made the crap.
Every night after dinner, we stood by the sink, filled big plastic containers with water, dumped in some nasty milk powder and shook it  up.
Mmmm, thirst quenching.
I'll give her a couple of points for at least letting us stir in chocolate flavored powder, but what was her obsession with powder?
__________
Flash forward to my adulthood, parenthood, and chance to make up for all of the milk-wrongs done to me over my life.
I bought my kids real dairy milk and real dairy chocolate milk. From the store! Hallelujah!
But in all honesty, I didn't buy them chocolate milk all the time, just now and again as a special treat, partly because I couldn't find it in a lowfat variety.
Now I can.
TruMoo Chocolate Milk is 1% lowfat milk, and I'll be darned if I can tell. It's still smooth, rich and creamy with a delicious chocolate flavor from pure cocoa.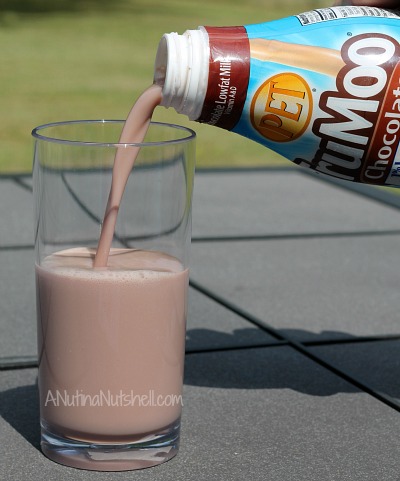 Real chocolate milk.
Amen.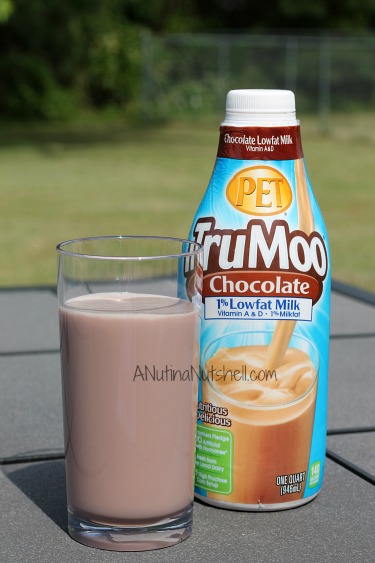 TruMoo is fresh from local dairies, contains NO high fructose corn syrup and has 140 calories per serving (a whole cup). Most of the sugar in TruMoo is natural sugar from lactose, and just like regular milk, it provides 8 essential nutrients: calcium, protein, vitamins A, D and B12, riboflavin, phosphorus and potassium.

Find a store location near you, and sign up for coupons at www.TruMoo.com
Have you tried TruMoo Chocolate Milk?
I received a gift card which I used to purchase TruMoo Chocolate Milk in order to try it. All opinions are my own.