I LOVE slave bracelets!
I think the obsession started when I saw one in a store in Old Town San Diego when my oldest was still a baby. On a whim, I bought it and it's still my absolute favorite piece of jewelry.
It's genuine turquoise and sterling silver, and I couldn't love it more!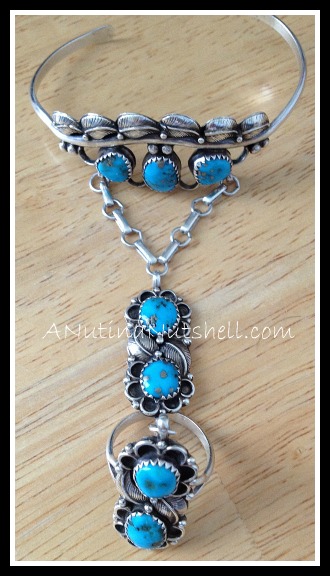 I've never felt the need to own another one, but I must admit that I like this hand bracelet that I saw Nicole Scherzinger wearing on the X-Factor last year.
And I'd probably buy it if it weren't ten gazillion dollars.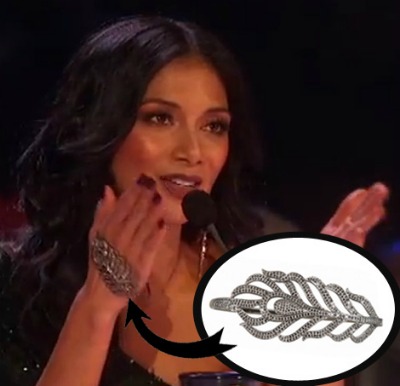 I think I'll just stick with mine. 🙂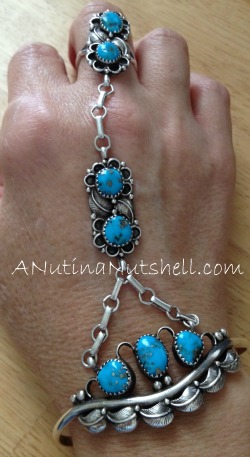 What's your favorite piece of jewelry?