Do you have plans to cook out for Father's Day this year?  I can practically smell the burgers and steaks grilling already! But I also love the side dishes, and pasta salads are a must have for picnics and summer parties.
There's something really refreshing about a cold salad on a hot day, and this brightly colored veggie pasta makes such a beautiful presentation.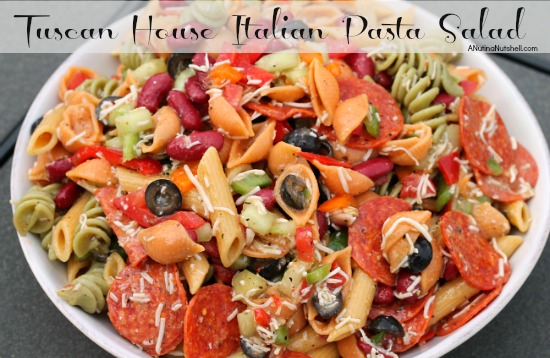 I wanted to use Kraft Tuscan House Italian dressing, and I added some other veggies that I knew would be enhanced by the flavor: sweet peppers, cucumber, tomato, kidney beans and black olives.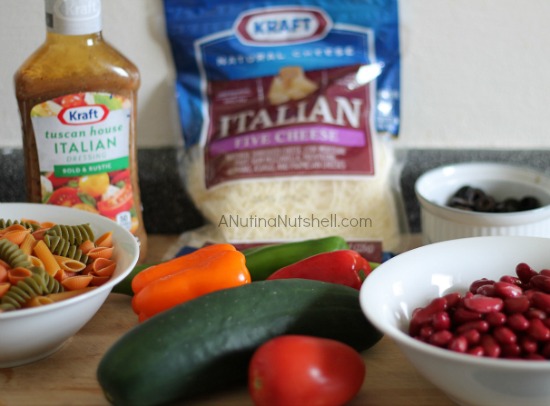 Let's get started! First, chop up the peppers, tomatoes and cucumbers while letting the pasta cook.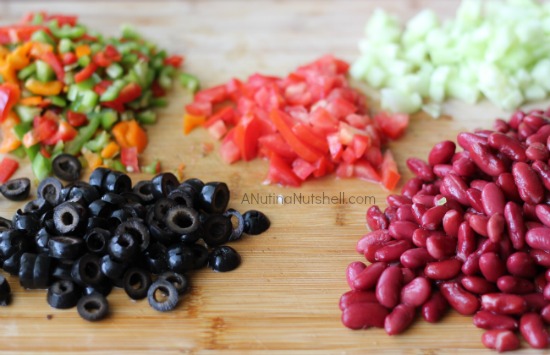 Rinse the pasta under cold water until it's completely cooled off; then drain it.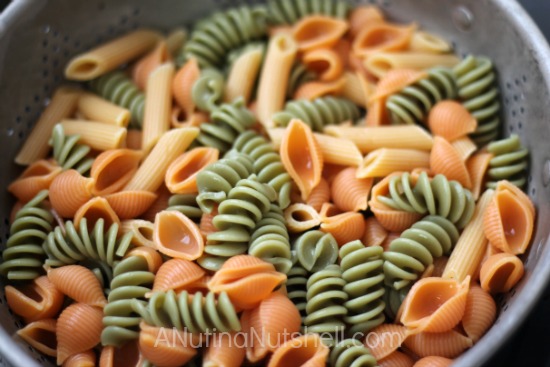 The pasta needs to be cool because we're sprinkling in some Italian cheese and we don't want that to melt! Add some pepperoni for a bit of extra zest and flavor. Refrigerate until serving.
You may need to toss the salad with a bit more dressing if it sits in the fridge for a while before you serve it.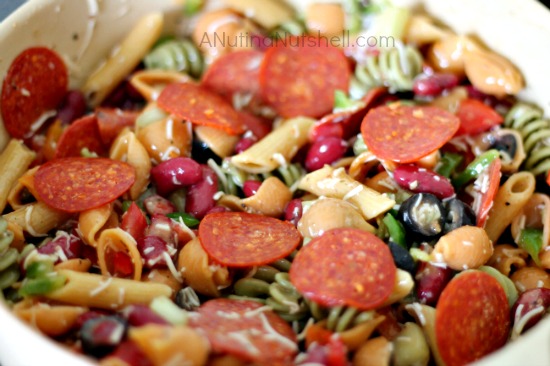 It's a delicious way to liven up a summer meal as a side dish, or it's hearty enough to enjoy as a main dish!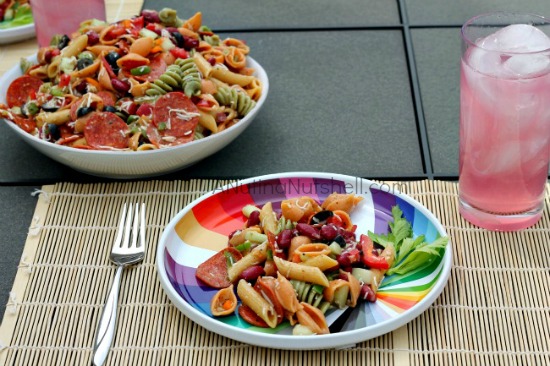 Happy summer celebrations!
(I'm sharing my recipe on the Kraft website, so for the complete list of ingredients and recipe instructions, click here.)
I created this recipe as part of my Kraft Tastemaker partnership.