Usually when I cook with Velveeta block cheese (aka Liquid Gold), you can see all the ooey, gooey melted goodness at first glance, and you know what you're in for right away.
In fact, all the liquid gold diggers in the house come snooping around and try to steal a nugget of gold before dinner…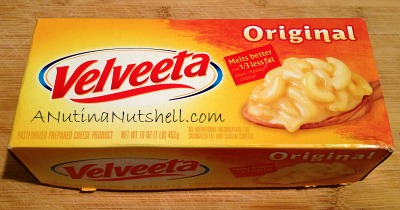 So sometimes, I try to be sneaky and surprise everyone by using it secretly, and that's how my latest and oh so fantastically delicious casserole came to pass.
 Velveeta Mexi-Cheesy Casserole
Ingredients
1 pound ground beef
8 oz Velveeta, cubed in very small pieces *
1 can chili beans
1 can petite diced tomatoes with habaneros (or with chopped green chilies for a milder flavor)
1 pkg taco seasoning mix (prepared with 1/4 cup water) (I used spicy taco mix, but any will work)
1 cup milk
1 cup instant rice
1/4 cup shredded cheddar cheese
Directions
1. Brown ground beef, drain. Add taco seasoning packet and 1/4 cup water. Mix well. Add to large casserole dish along with remaining ingredients and combine well.
2.Bake, covered, at 350 degrees for 1 hour. Remove from oven. Stir to make sure all of the Velveeta has melted and is mixed in well.  Let stand for about 10 minutes before serving.
*The Velveeta can also be melted in the microwave before combining with the other ingredients. I've done it both ways and  either method works.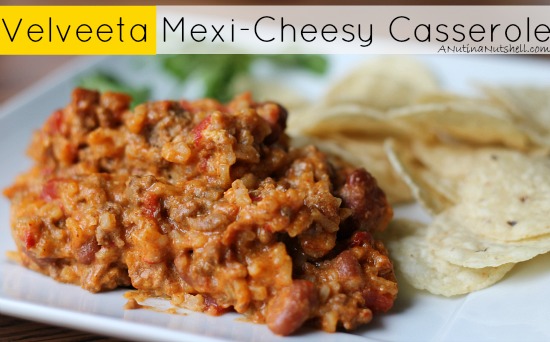 It's delicious by the forkful, and is also super yummy scooped up with some chips! I think this might be one of my favorite casseroles ever.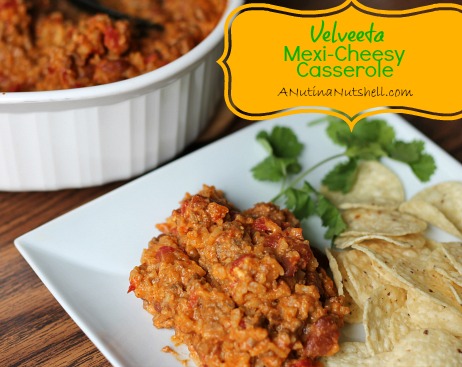 I like mine quite spicy, but this can be prepared hot, medium or perfectly mild. And no matter what you decide, I think you'll love it! (After all, it has liquid gold inside.)
Velveeta asked me if I knew any Liquid Gold Diggers. I'll know more soon once they taste these dishes! Why? Because Liquid Gold Diggers love the Liquid Gold of Velveeta.
Compensation was provided by Velveeta via Glam Media. The opinions expressed herein are those of the author and are not indicative of the opinions or positions of Velveeta.