I shopped for and made an easy lunch with heat-and-eat Velveeta Skillet Singles microwaveable meals as part of a sponsored post for Collective Bias.
Y'all have seen how big my yard is, right?
Thank goodness I have a lawn service because that kind of yard work is for a husband, which I don't have and for the record, don't want. ( For the record.) <— Some things bear repeating.
Oops, off on a tangent.
My point was to say that even as gigantic as my own yard is, my boyfriend's yard is even bigger, and he has to do all the yard work himself. Ya gotta feel for the guy.
Well, maybe you don't, but I do.
So my next point is that while he's mowing his lawn, I like to go over there and sit on my butt and work on my computer while watching him out the window. Ha!
Oh calm down. I bring him cold drinks every so often and I fix him lunch when he's done, and last weekend, I made these Velveeta Cheesy Skillet Singles because they're microwaveable meals which are heat-and eat-ready in just 60 seconds.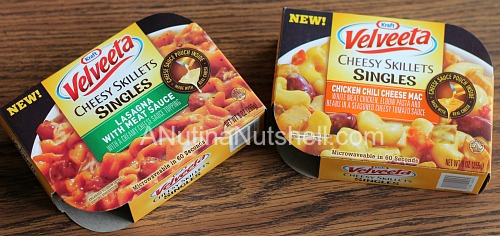 I honestly thought he was going to want two of them for his lunch, but I made the Lasagna with Meat Sauce and it was enough to satisfy that man-sized appetite of his on its own.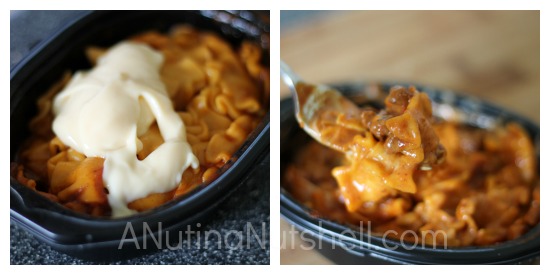 To make them, I peeled back the corner of the tray to vent, and heated it for one minute in the microwave. Then I added the pouch of classic Velveeta cheese sauce, mixed  it in….lunchtime!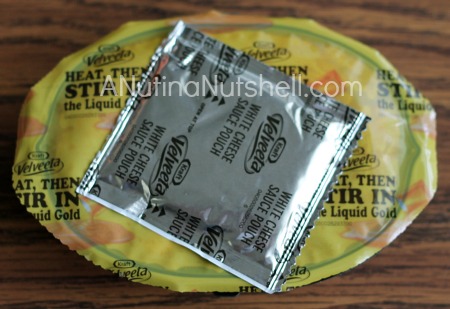 It was such an easy lunch to make, and since he only needed one meal to satisfy his hunger, I took the Chicken Chili Cheese Mac Skillet Singles lunch back home to my house and made it for myself the next day.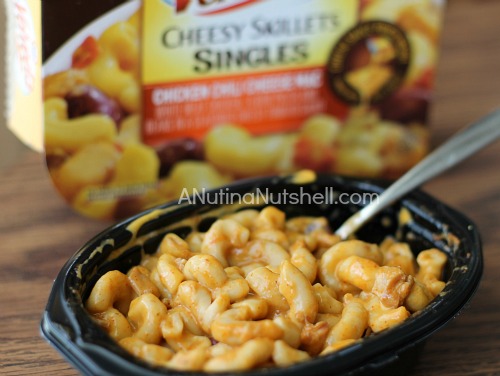 Have you tried the Liquid Gold Skillet Singles yet? When do you find yourself needing an easy lunch and/or microwaveable meal?