My daughter and I are so close that there's very little we can't talk about. I adore having a close relationship with her, and I think she teaches me as much as I teach her. I'm happy that she makes health and fitness a big part of her life, and she inspires me to make it a bigger part of mine as well.
We love to travel together, and "eat, talk and chew". We try to eat nutritiously for our meals, so that we can also enjoy treats like gelato and sno-balls.
But both of us struggle (along with the majority of Americans) to get enough calcium in our diets. In our case, it's a lactose intolerance issue.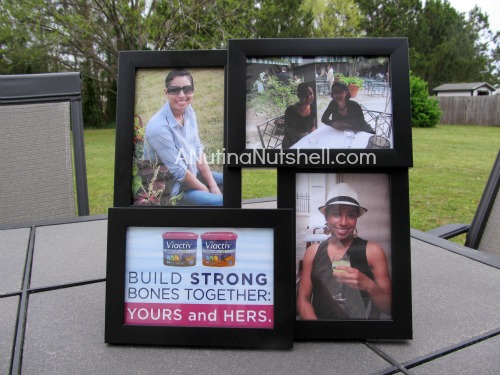 Women naturally have lower bone density than men, and 95% of bone building takes place by age 20, so it's not something we can ignore. Our bodies leech calcium from our bones if we don't introduce enough of it through diet or supplements..
That kind of bone density loss is what caused my grandma to develop osteoporosis, and I know my mom battles to keep her calcium levels up too. I really worry about her because she's fallen a few times lately, and with low bone mass density comes a greater chance of fractures. It's scary stuff!
And that's what led me to trying Viactiv Calcium Chews, the #1 doctor recommended calcium supplement chew. Just 2 chews gives you 100% DV of calcium plus vitamins D and K, and they're individually wrapped so they're great to toss into a handbag!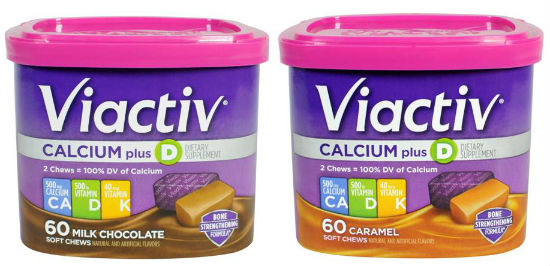 Viactiv is part of the three keys to healthy bones:

Obtaining an adequate daily dose of calcium from your diet
Regular bone strengthening exercises
Supplementing when diet is not enough
Are you getting enough calcium?
If you're not sure, check Viactiv.com for the calcium requirements by age/stage.
And visit Facebook.com/viactiv to enter the Viactiv 15th Anniversary Sweepstakes!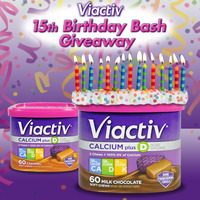 Find Viactiv Calcium Chews at Walmart, Rite Aid, CVS, Target, Walgreens and drugstore.com
Get the latest information on Viactiv® Calcium Soft Chews at www.viactiv.com. #ViactivYoursandHers
This is a product-provided, sponsored conversation that contains affiliate links. I received two full-sized canisters of Viactiv® Calcium Soft Chews and a picture frame for my own personal use. All opinions, text and experiences are my own.