Do you recognize these onions as Georgia grown Vidalia onions? They're the bestest onions of all, and they're only grown in 20 counties in Georgia, nowhere else.
They're special.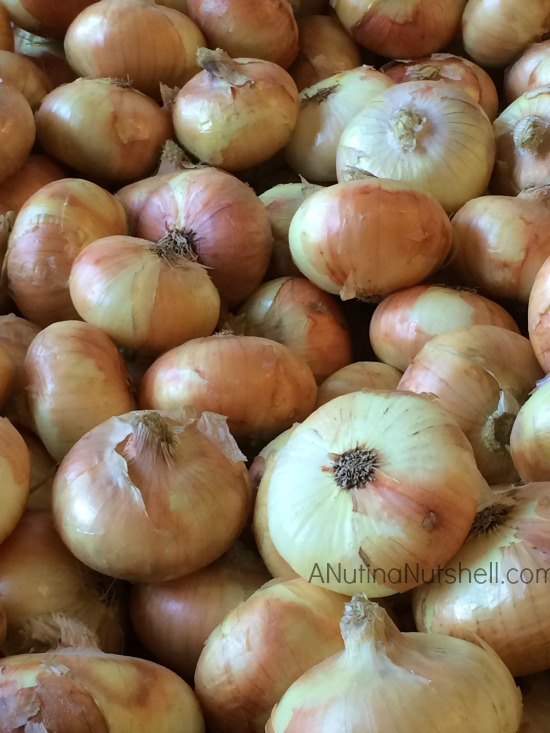 I learned just how special when I went on the Vidalia Onion Farm Tour. Did you know V is for Vidalia? If you follow me on Instagram, Twitter and Facebook you do, because I was hashtaggin' #VisforVidalia all over the place.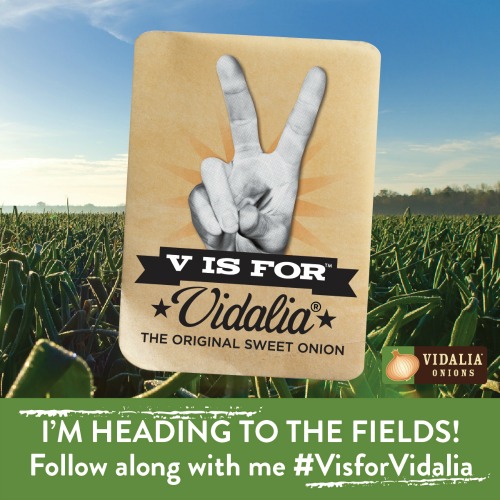 I've also been practicing how to say Vidalia because I've been saying it wrong for years.  The correct pronunciation is vie-dale-yuh (thanks, Julie,) and if you throw in some southern twang, even better.
All together now:
Vie-dale-yuh.
Now that we've got that taken care of, let me tell me about you about the trip. As guests of the Vidalia Onion Committee, we visited the McClain Family farm, where the passion and pride for what they do is more than evident. They want to produce the very best Vidalia onions possible and the lineage is generations-long.
The sandy soil, low sulphur content and ideal climate of the region produce the sweetness and mildness so unique to Vidalia onions, and we went right out into the fields to get a closer look.
The seeds are planted in seed beds each September, and then transplanted as seedlings into field rows between November and January. The onions are ready for harvest about mid-April and the harvesting lasts about six weeks.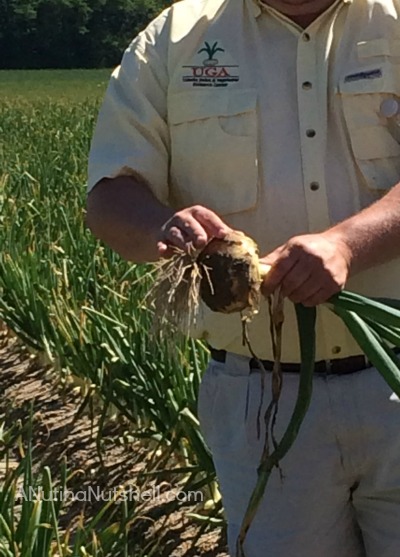 Once the onions are carefully harvested by hand, they're graded and sorted and readied for market. The actual process is so carefully orchestrated that every single onion can be traced back to its date of harvest and the exact field location in which it was grown.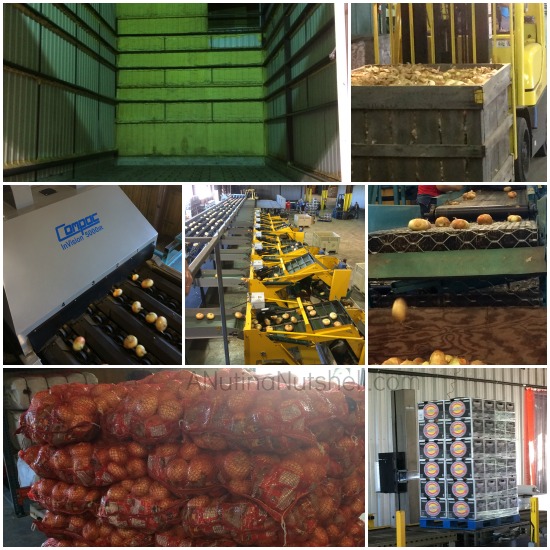 After the farm tour, Yumion the onion paid us a visit!
Then we were treated to some freshly cooked Vidalia onion rings. Oh my gosh, were they ever good!
And if that wasn't enough, Michael Slavin, Corporate Executive Chef for Applebee's, made more magic with Vidalia onions and served us a most delicious lunch.
That evening we went to the Vidalia Onion Festival to see Uncle Kracker and Parmalee in concert. It was such a fun evening with friends!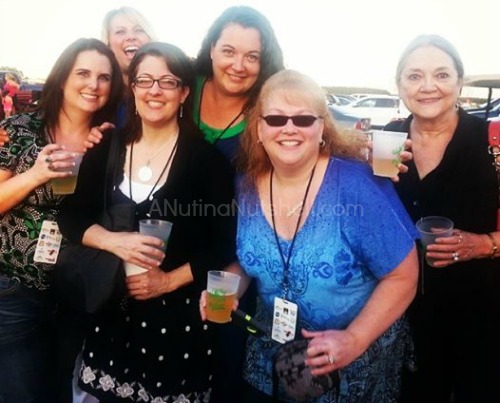 The next morning we were served a tasty breakfast and toured the Vidalia Onion Museum. It's a fairly small museum, but there is some fabulous history packed inside, so don't miss it if you're in the area.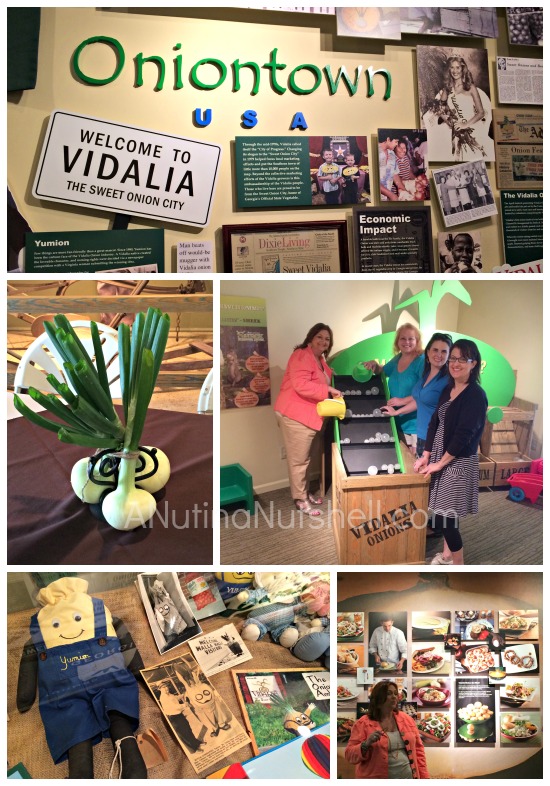 The whole experience made me fall even more in love with Vidalia onions. They're not only a Georgia-grown treasure, but a culinary treat to behold.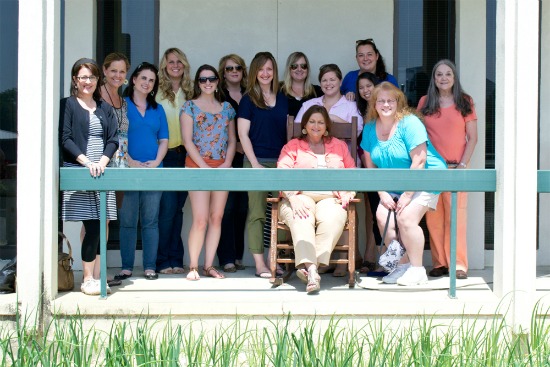 I was invited on the Vidalia Onion Farm Tour compliments of the Vidalia Onion Committee. No other compensation was received.