Last week I spent a couple of days in Las Vegas experiencing the premium hotel benefits of having a Visa Signature card, and it was quite the experience!
I was absolutely thrilled to return to the luxurious and beautiful ARIA Resort and Casino for my hotel stay. It's part of the Visa Signature Luxury Hotel Collection – Las Vegas, and it has so much under its roof that you don't even feel the need to leave the resort (or in my case, even visit the casino).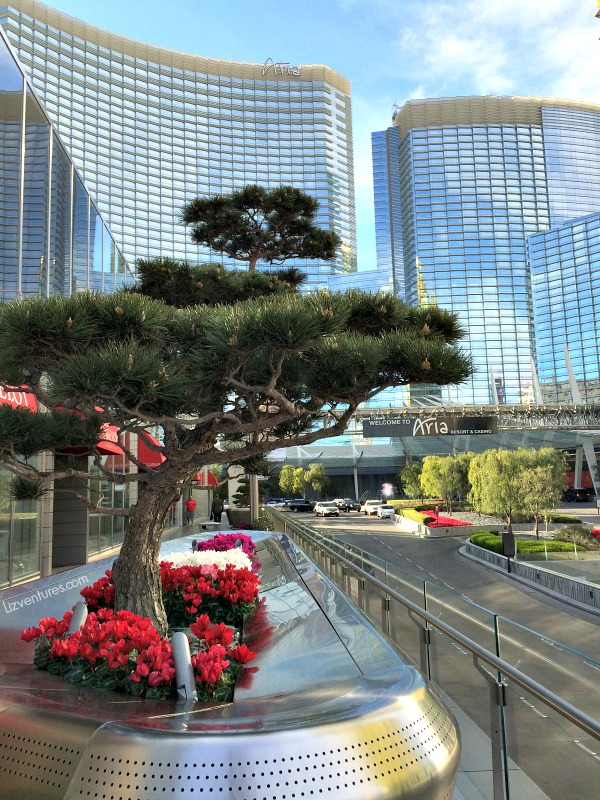 Visa Signature guests are guaranteed the best available rate, and at check-in, I received another Visa signature perk – an automatic room upgrade to city view overlooking the Las Vegas strip.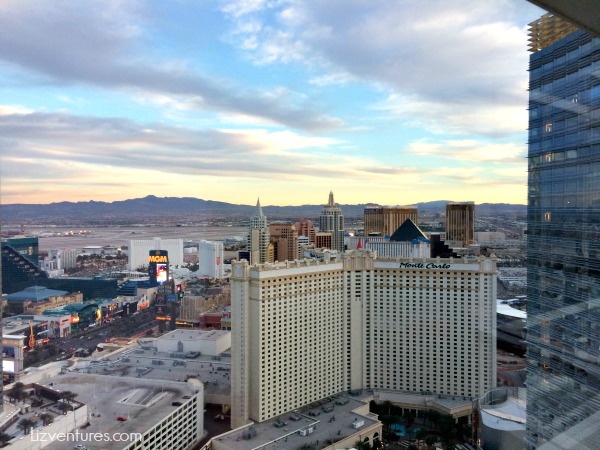 And a few minutes later, thanks to my Visa Signature VIP guest status, I was treated to this incredibly beautiful box of chocolates from Jean Philippe Patisserie. Each Visa Signature Luxury Hotel Collection property has different VIP perks like this. 🙂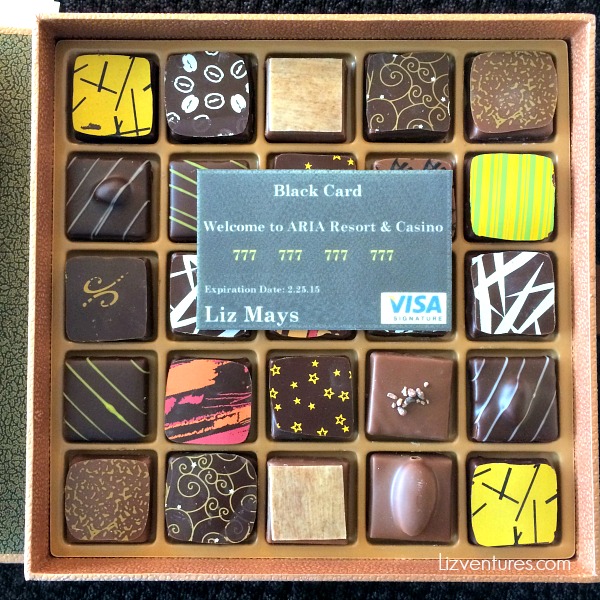 It's rare to have free Wi-Fi in luxury hotels, but it's a benefit I thoroughly enjoyed during my stay at the ARIA. I plopped myself on my king-sized bed for an afternoon of chocolate and relaxation before our evening reception began.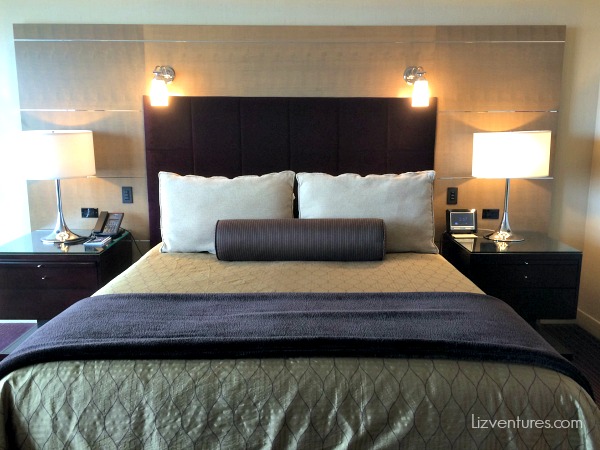 The reception took place in one of the Sky Suites (where I stayed last time I was at the ARIA). Just look at this incredible food we enjoyed.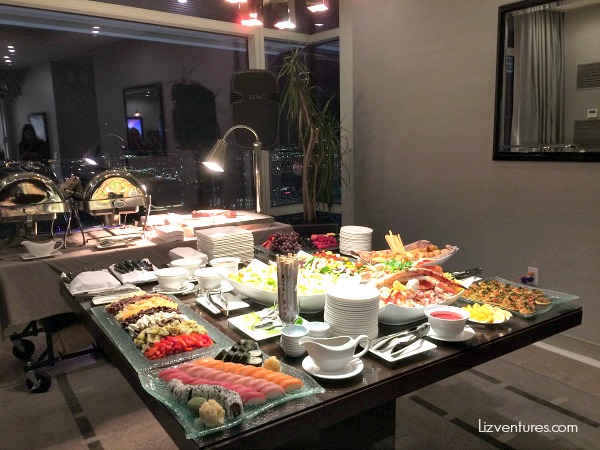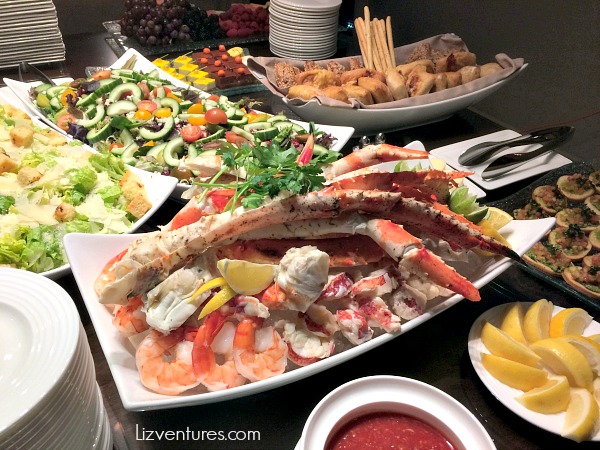 Visa Signature guests are treated to a complimentary continental breakfast daily (which was a room credit at the ARIA) so I enjoyed my favorite Red Velvet Pancakes the next morning.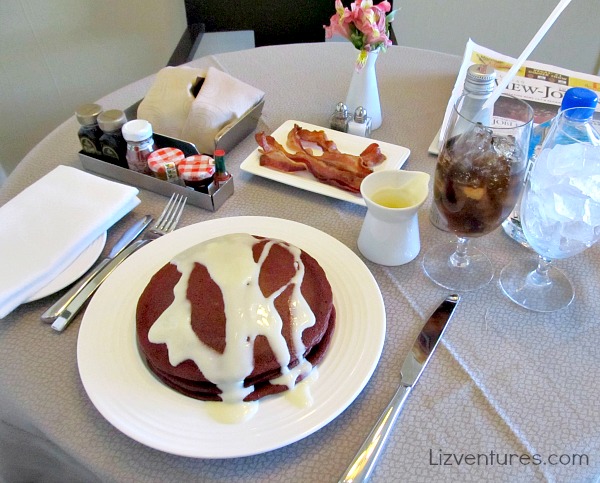 After breakfast, I enjoyed a hydrafacial with diamond abrasion at the Spa at ARIA, which was incredible, followed by lunch at Julian Serrano. The small plates concept meant we got to eat a little bit of a lot, including this incredible paella and some imported Spanish "pata negra" ham, a rare treat.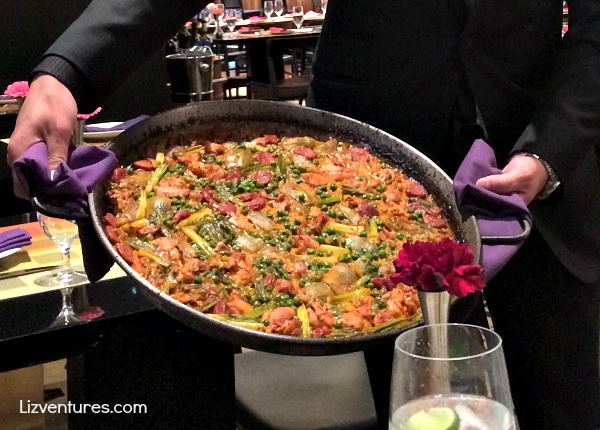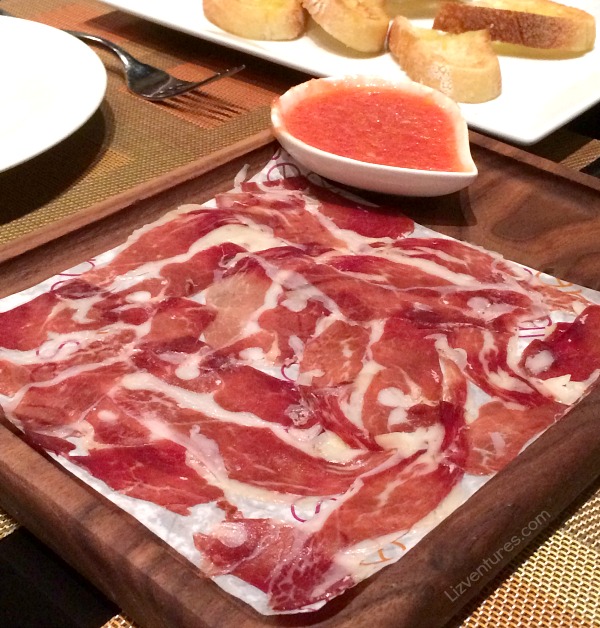 After lunch, I may or may not have taken a lovely catnap before taking a backstage tour of Zarkana, the resident Cirque du Soleil show in the ARIA. Sorry if I scared a few of you with my Cirque baby photo on Instagram.
Then we were served a delectable dinner of French cuisine at BARDOT Brasserie. (Hint: Try the bone marrow as an appetizer — phenomenal!)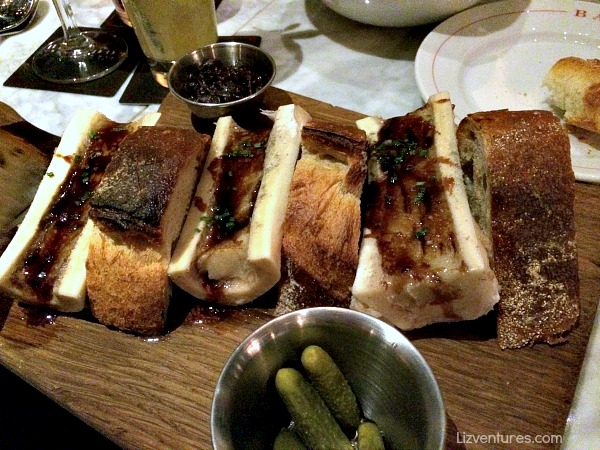 To cap our evening, we watched Zarkana, which I'd seen before, but actually liked even more the second time around!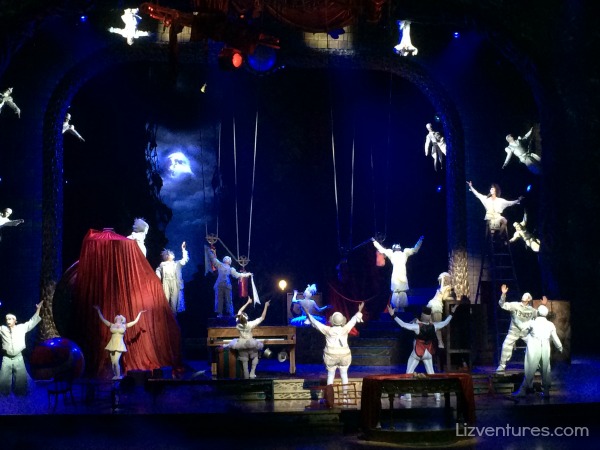 Needless to say, I slept in the next morning, but when I awoke, I was able to use a couple more of my Visa Signature premium benefits. I requested a 3pm late checkout and I used my $25 USD food and beverage credit to order myself a grilled chicken Caesar salad for lunch.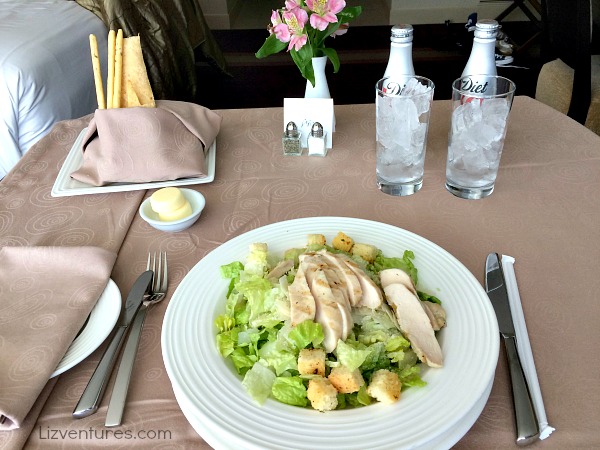 In just two days, I took advantage of all of the premium hotel benefits for Visa Signature cardholders. Now that's what I call upgrading a stay!
The beauty of it is that Visa Signature cardholders receive these unparalleled benefits and the VIP treatment without having to pay the premium price that typically goes along with luxury experiences.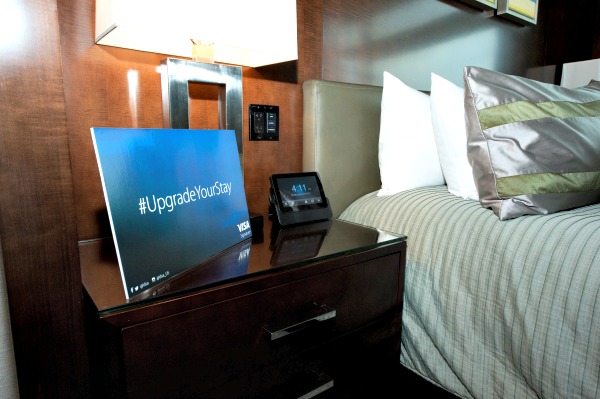 It's entirely possible that you're eligible for these benefits but don't even realize it. Look at your current Visa card to check for the Signature designation on the bottom right-hand corner,  and then book your next hotel stay through the intuitively designed VisaSignatureHotels.com website to get your perks and benefits!