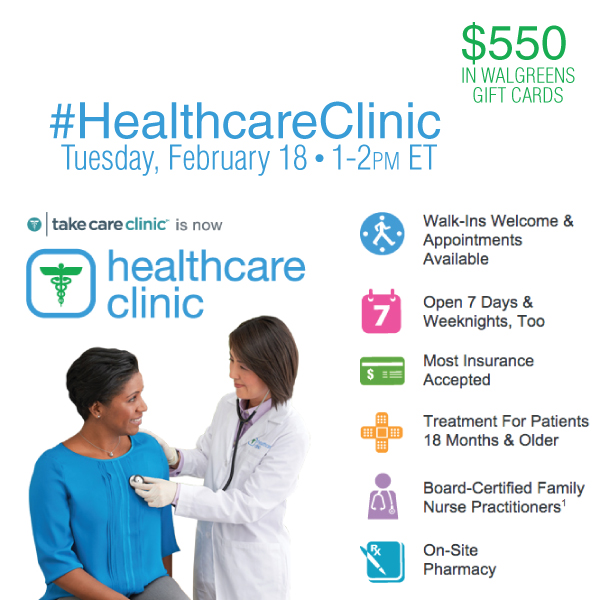 Walgreens Healthcare Clinics provide convenient and personalized care for patients seeking relief from illness. The clinics offer a variety of sick visit services including treatment of strep throat, bronchitis, sinus, and ear infections. You can schedule appointments online for yourself or a family member to treat a current illness or for routine health screenings!
I've moved 18 times since graduating high school, and with every move I needed to find another family doctor and/or pediatrician for the kids. Talk about stressful! Now that the kids are grown and flown, doctor visits are a rarity for me, and the convenience of visiting a Walgreens Healthcare Clinic instead of trying to get an appointment with an overly booked physician is something I sincerely appreciate.
Join me at the #HealthcareClinic Twitter Party on SoFabChats!
Tweet to Share!
➜ Click Here to Share a Tweet about the party!
Love Twitter Parties? New to Twitter Parties and want to learn more?
Stay in the loop with the SoFabChats Twitter Party Schedule, RSVP for individual Twitter parties, find SoFabChats Twitter Party Tips and sign up for SoFabChats Twitter Party email alerts!
RSVP today and learn how you can enter to win our special Early Bird gift card prize!