This is a sponsored post written by me on behalf of Unilever.
So here I am at Walmart about to push this grocery cart all the way to the back of the store to get some I Can't Believe It's Not Butter spread.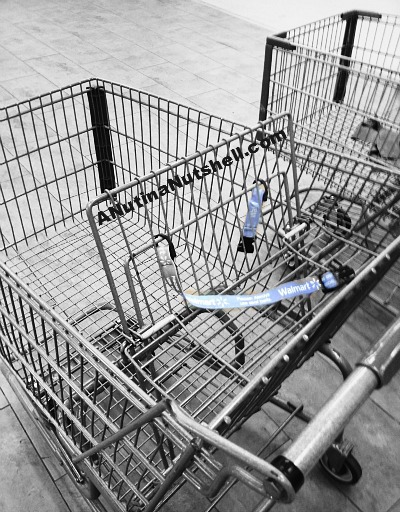 Wait; let me back up and give you some context.
__________
Butter was the devil when I was a child.
Margarine was the devil when I was in college.
After that, anyone who tried to talk to me about butter or margarine was the devil.
I'll make my own decision about the evil that lurks within. (After a chat with the doctor and some research on nutrition, right-o?)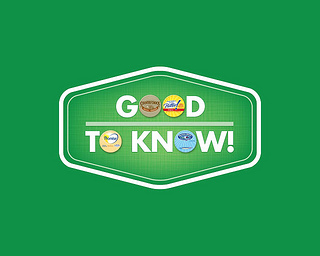 Do I use butter ? Heck yeah.
How about margarine? Sometimes.
What about the new "spreads"? Mais oui, most of the time.
All these devilish forms and devilish shapes….it's just so confusing!
Basically, my doc tells me that it's a hero product if it has zero grams of trans fat, no cholesterol and is low in saturated fat.
So if those are the stats, I proclaim it…edible.
__________
So, back to my shopping trip at Walmart. For the hero spread: ICBINB. In the back of the store.
Do you shop at Walmart?
I don't go there every week because it's nightmarishly busy, but when I'm on my monthly stock up of staple products, I'll go there to get the best bang for my buck.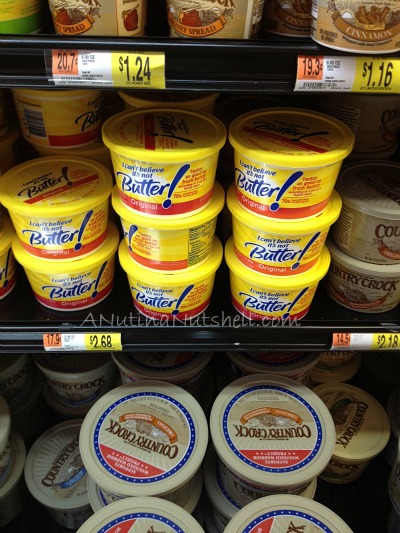 And so it was that I found myself at Walmart for a tub o' spread. I tend to alternate between I Can't Believe It's Not Butter and Country Crock (based on what's on sale and whether I have a coupon).
Also, there's this new trend where we're all figuring out we can cook with spreads instead of butter and get good results, and I'm totally on board with that.
I'll fix a recipe for ya later…
Cooking your favorite recipes using Unilever buttery spreads is a deliciously smart move. With 0g trans fats per serving, less saturated fat and fewer calories than butter, cholesterol-free spreads are a better option.

Visit itsgoodtoknow.com for more information and recipe ideas now!
Are you a best bang for your buck so I shop at Walmart shopper like me?
This is a sponsored post written by me on behalf of Unilever. All stories, ramblings, opinions and thus and thus are my own.