I am working with the International Carwash Association to share these tips for conserving water. However, my opinions are entirely my own and I have not been paid to publish positive comments.
I have a slight obsession with conserving water which I attribute to my mom.
That woman was serious about turning off the water when she was done with it. She would slam the kitchen faucet handle down with all her might, and the sound would echo through the water pipes with finality!
It was freakin' nuts!
And it did seem to have a lasting effect on me, so thanks for that, mom.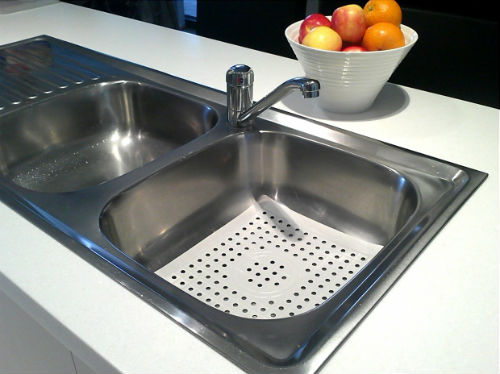 Now you're probably thinking I slam the faucet down too, but oh noooooo…I'm gentle shmentle. The cycle of faucet abuse has thankfully been broken.
However, I'm fixated with using water for the shortest time possible, and turning it off immediately when I'm done…
…which brings me to Earth Month and WaterSavers and 3 simple tips to conserve water (cuz you know you want to be more like me). Ha!
1. Washing Your Car
I'm not gonna tell you never to wash your car at home because I have some great memories of helping my dad when I was a child and letting my kids help me. It's a rite of passage!
However, it uses a heck of a lot more water than you might think. In five minutes, you can go through more than 60 gallons of water with a hose! Eeesh. Not to mention the fact that the chemicals and detergents may wash down storm sewers and end up polluting streams and rivers. 🙁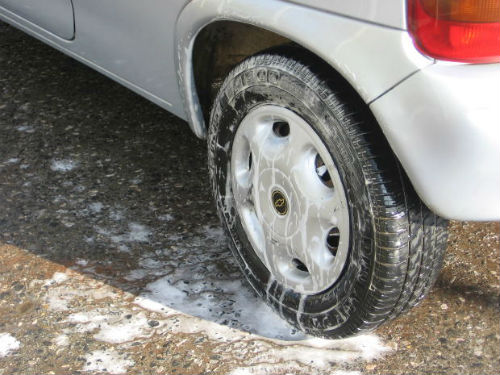 If you can use a WaterSavers professional car wash on occasion, they use an average of no more than 40 gallons of fresh water per vehicle (less than home washing machines) and they either responsibly dispose of or recycle and re-use the water runoff. Check for WaterSavers locations near you.
2. Washing Clothes and Dishes
If you make it a habit to run the clothes washer and dishwasher only when full, you can save up to 1,000 gallons of water a month. (source: Wateruseitwisely.com)
Color yourself a little more green for using cold water because 86% of washing machine energy is used just to heat the water! Plus, by using cold water, you'll eliminate 1,600 pounds of CO2 emissions from your household every year! (source: Sierra Club)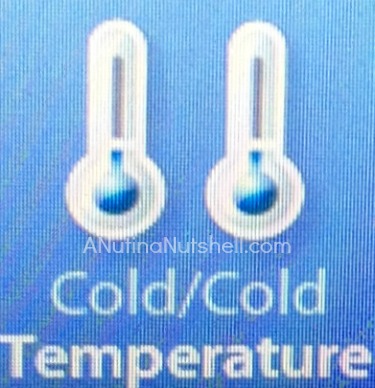 3. Washing YOU!
Clearly we're all lollygagging too much in our bathrooms because 75% of the water used in a home is used in there.
I personally can't stand taking baths, but a note to all you tub soakers…. there's about 70 gallons in there with you! Clearly showers are much more efficient, especially if you use a low-flow shower head which can save even more water!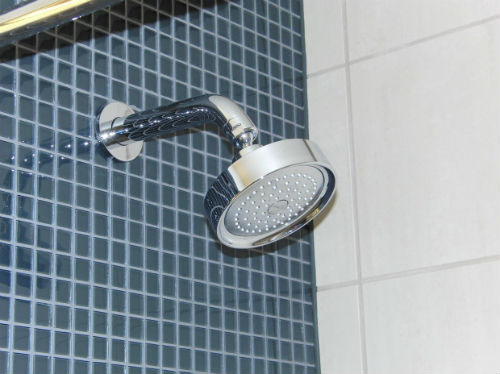 So in the spirit of Earth month, there ya go… a few simple changes to be a little more eco-friendly.
Visit WaterSavers for more conservation tips and to find car wash locations.
GIVEAWAY!
One lucky reader will win a WaterSavers prize pack which includes tote bag, folding umbrella, 22 oz. Guzzy filtering water bottle, jelly stick non-slip grip for car dashboards, and 16 oz. ThermalView insulated travel tumbler.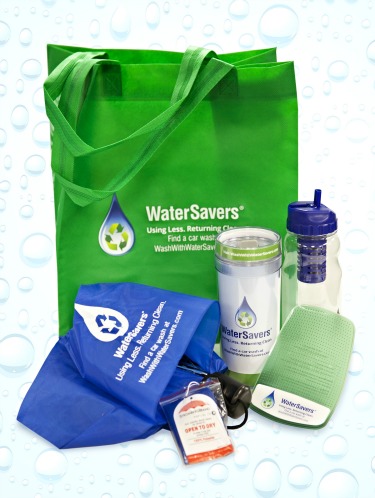 RULES: Giveaway ends 11:59 pm ET, May 3, 2013. No purchase necessary. Open to legal residents of the fifty (50) United States and District of Columbia, Eighteen (18) years of age or older. Void where prohibited by law. One lucky winner will be chosen using random.org. One entry per household and IP address. The number of eligible entries received determines the odds of winning. Cheating will not be tolerated, and entries will be verified for accuracy. I will email the winner and they will have 48 hours to respond to the notification email, or a new winner will be chosen. Entering this giveaway means you are in agreement with this blog's Terms of Use policy. By entering this giveaway you are accepting that if you win, your contact information will be shared with a P&G PR agency for the purpose of mailing your prize.