I'm sharing these simple ways to make your morning brighter because weekday mornings can be so hectic and stressful! When Monday rolls around, I try to ease myself gently into the weekday work routine and if I allow myself a special daybreak moment, it always makes my morning (and entire day) brighter.
Simple Ways to Make Your Morning Brighter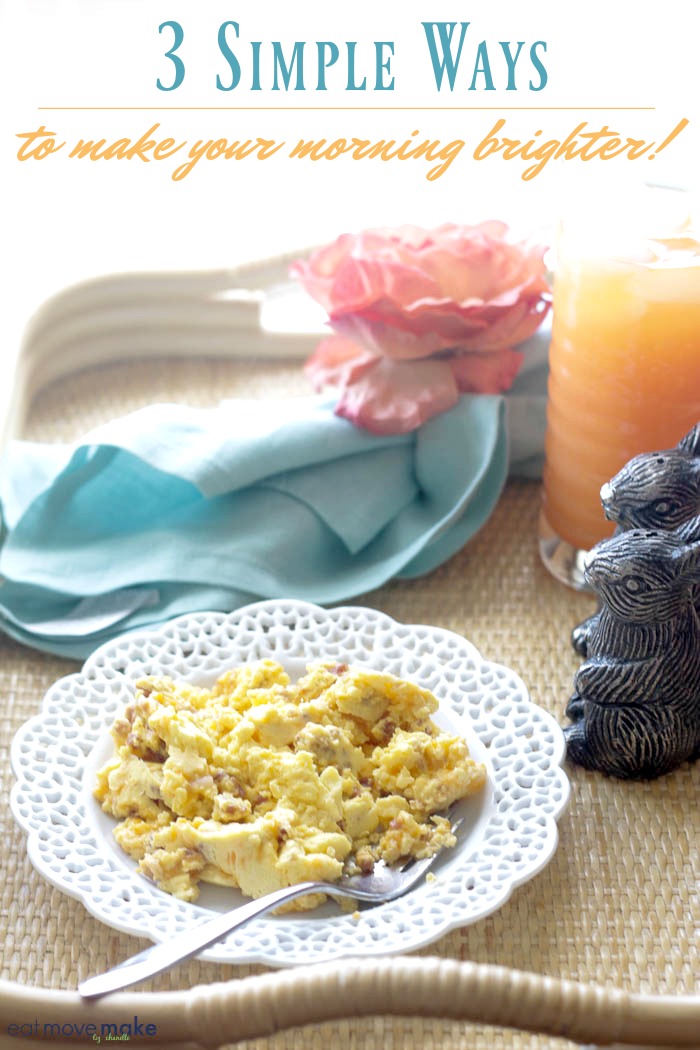 1. Sit by a window.
Nature is the perfect elixir to stress, so give yourself a few minutes to gaze out the window and enjoy the new day's tranquility. Watch the sun slowly rise in the sky and be entertained with the early morning bird songs. Nature is food for the soul.
2. Set the table for yourself.
Put out a pretty tray, napkin and even some fresh flowers if you have them. You're worth it. (You can do this the night before and it'll put a smile on your face when you see it in the morning.)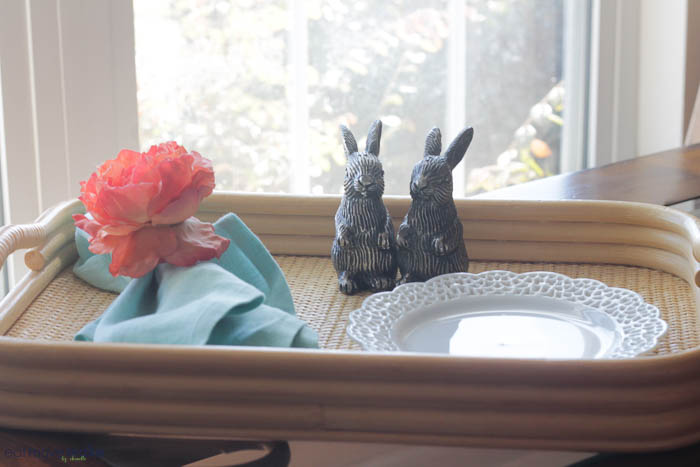 3. Treat yourself to the taste of a weekend-style breakfast on a weekday. 
Don't panic… I know weekdays are hectic and you don't have the time nor desire to spend more than a few minutes preparing breakfast. I get that, and I'm right there with you. Shoot, even when I do have the time, I rarely like to put much effort into anything at the break of dawn.
But what if you could have a delicious and satisfying protein-rich breakfast in seconds? I'm talking about two real eggs, cheese, sausage and bacon. Stat.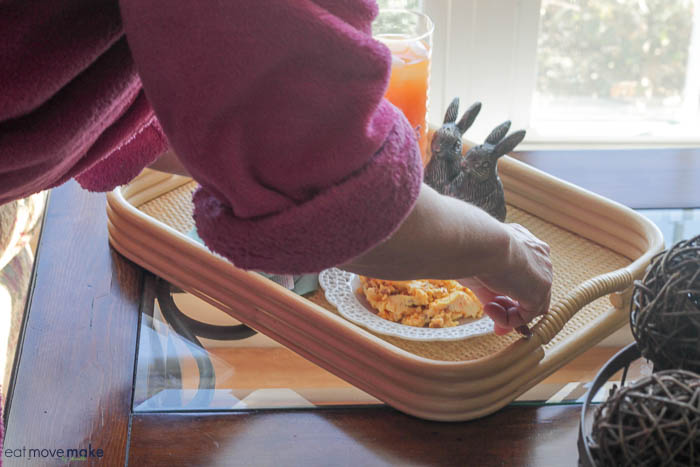 I just tried Jimmy Dean Simple Scrambles®, and oh.my.gosh! They are so good! (Look for them at Walmart in the refrigerated aisle.)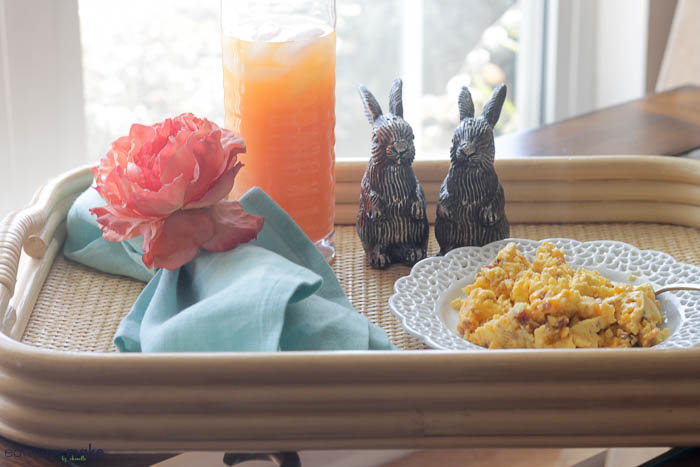 Believe me, I was skeptical at first. I mean… bacon, eggs and sausage ready in a minute? How good could that really be? Well, Jimmy Dean Simple Scrambles® are fantastic, and they truly taste like you spent time slaving away over the stove to make them. It's the ultimate breakfast solution.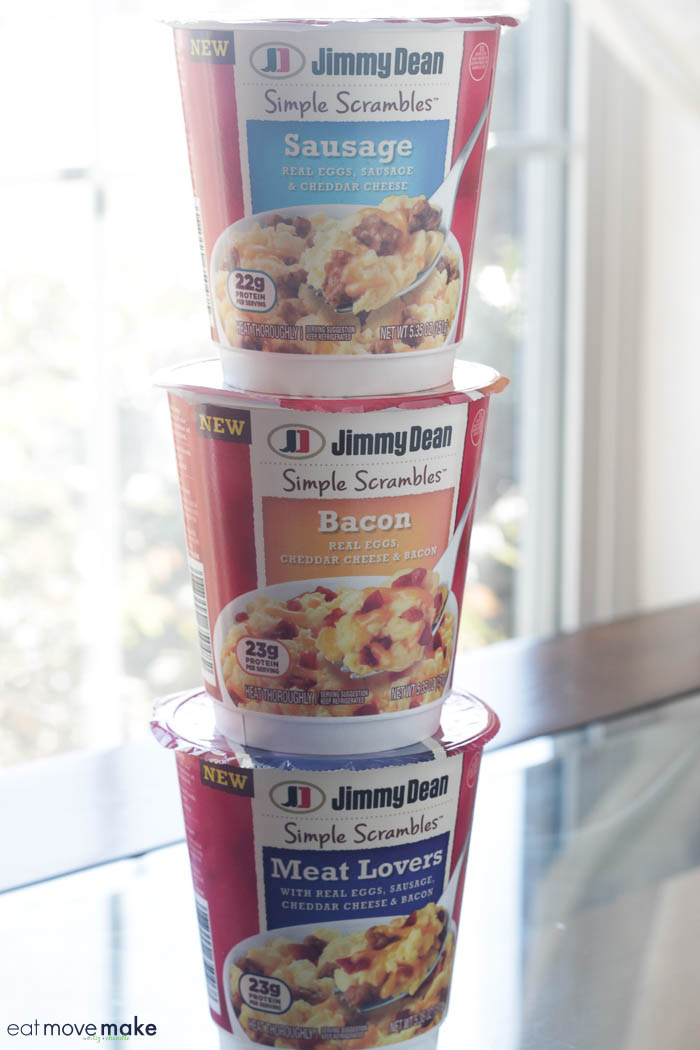 Here's how to make Jimmy Dean Simple Scrambles®:
1. Shake the egg container thoroughly. Open and pour into cup and microwave for 30 seconds.
2. Add meat and cheese package contents; mix in.
3. Microwave 30-40 seconds. Easy!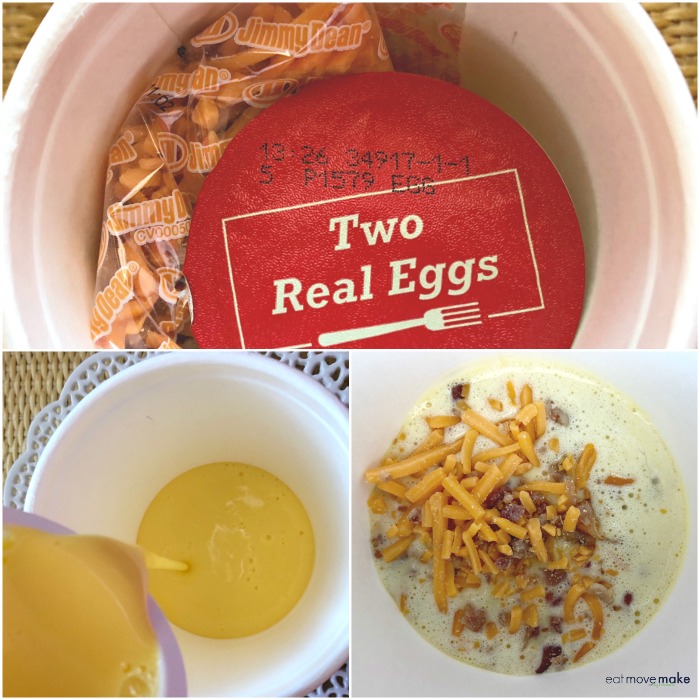 There's no clean-up needed, and you can probably tell from the photos that the eggs are really light and fluffy and the ingredients are high-quality.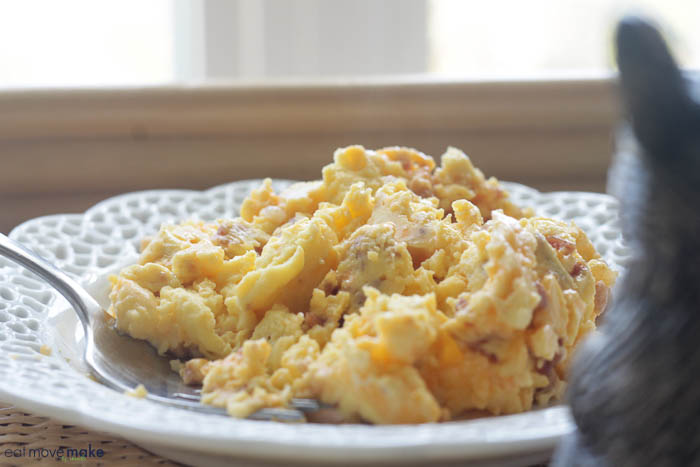 It's super convenient, wholesome and makes a perfect on-the-go breakfast, although I encourage you to treat yourself to a breakfast morning moment whenever you can.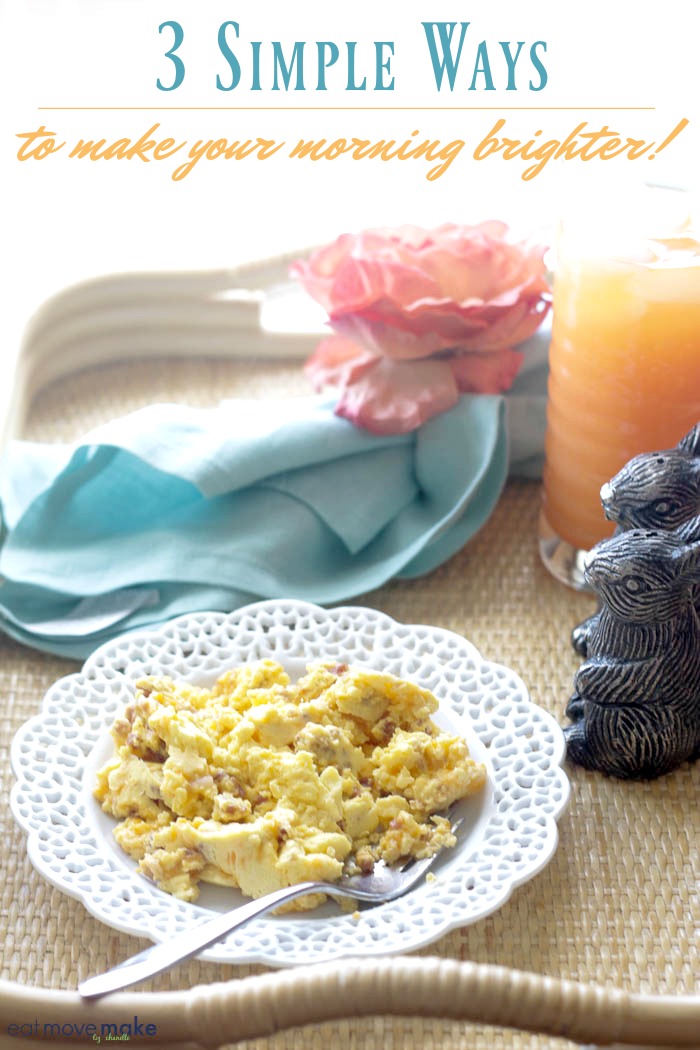 Look for Jimmy Dean Simple Scrambles® at Walmart in the refrigerated aisle, and enjoy a quick and delicious weekend-style breakfast any day of the week!