It's a sneaker. It's a wedge. It's a shoe trend.
When I first caught a glimpse of wedge sneakers, I thought they were shoe style ridiculousness, and I still kinda think that, but the idea of wearing my two favorite kinds of shoes at the same time eroded away my nay-saying to the point where I was willing to try them on.
I thought I wanted black but everyone has black, so I ixnayed that and found this navy blue pair of Aster wedge sneakers from Upere which they graciously sent to me for review.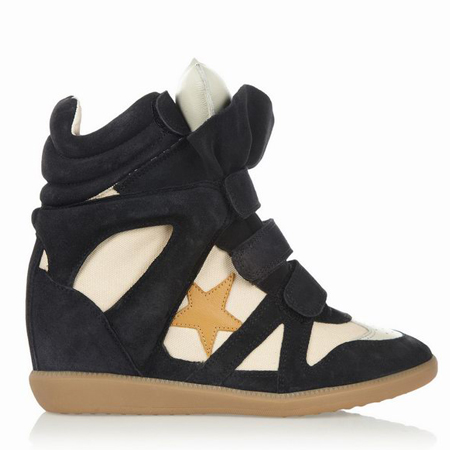 And I slid my tootsies inside to see what wedge sneakers were all about.
And you know what?
I like these silly shoes!
They look like a regular pair of hi-top sneakers, but there's a hidden 2-inch wedge heel which gently lifts the foot and gives a little extra height. 🙂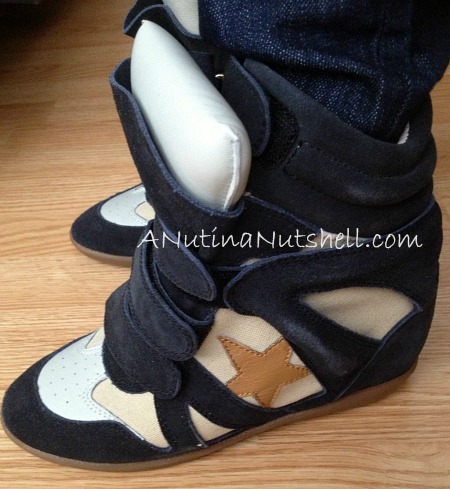 The uppers are made from a soft and flexible suede, and three velcro closures help customize the fit perfectly to each foot. The soles are made from anti-slip rubber which is really nice when walking in a brand new style of shoe.
I think the tongues are overly bulky, and I'd prefer them if they weren't quite so full, but I'm pretty sure that's part of the overall trend. It's just gonna take some getting used to, and other than that, I darn near like everything about the shoes.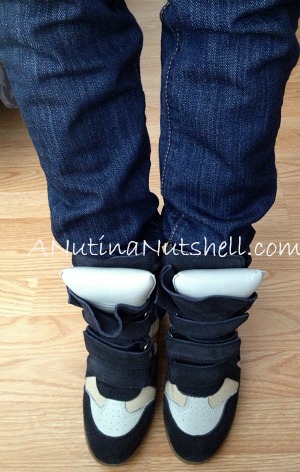 They fit and support like a sneaker does, so I never feel unsteady when walking in them, in spite of the heel.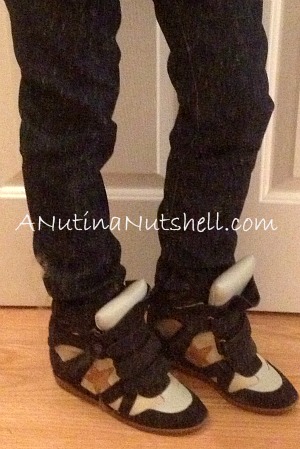 I usually don't wear new shoes for too long on first wearing because I like to break them in slowly, but I had a zillion errands to do on the day I tried these out, and thankfully, they didn't hurt me at all the entire time I had them on.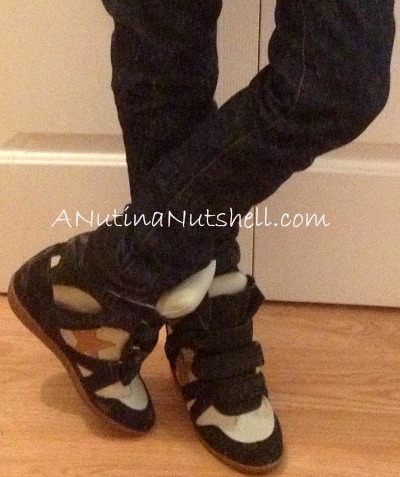 I really like wearing these wedge sneakers with my skinny jeans, and I'm pretty sure that's what I'll do all the time, but I've seen celebrities pairing them with dresses so maybe one of these days, I'll try that too.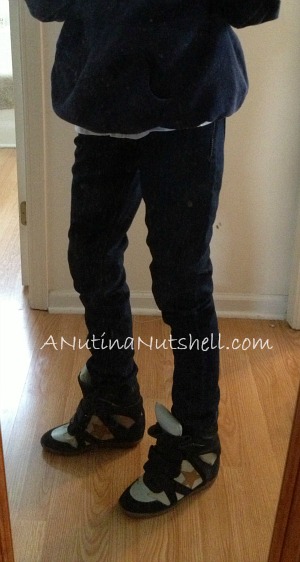 Keep up with Upere and their latest wedge sneaker styles on Pinterest, Facebook and @Upereltd on Twitter.
SPECIAL: For a 15% discount on Upere wedge sneakers, use the code UPERE at checkout.
I really like mine, but what do you think? Will you wear a pair of wedge sneakers?