This post was sponsored by Sensodyne® as part of an influencer activation for Influence Central. Sensodyne® compensated me in connection with statements made in this post. All opinions expressed in this post are my own.
You know how most women make certain compromises (often involving pain) in the name of beauty? Side note: WHAT IS WRONG WITH US?
I probably make less sacrifices than most because I'm lazy, but there are certain things I insist upon. For instance, shaving my legs every single day without fail. 365/365. I'm not even kidding! But there's a problem…
My daughter recently told me that she has never seen my legs without cuts on them. SHE'S 28 YEARS OLD! That means that #1, I'm clearly not using the right shavers, #2 I'm obviously all types of reckless while shaving, and #3 what I'm doing in the name of beauty isn't worth it.
There is one sacrifice I've been making for the last two-plus years that is worth it though — braces. I'm wearing them for the second time in my life, and I forgot how much of a pain in the bazingo it is to keep teeth clean when they're criss-crossed with metal!
And did I mention I have tooth sensitivity due to gum recession from the first round of braces? Yeah, pretty sure that's getting worse with this go-round.
So, I decided to try Sensodyne® True White® toothpaste twice a day, because I'm tired of making compromises for beauty. I want my smile to be radiant without pain.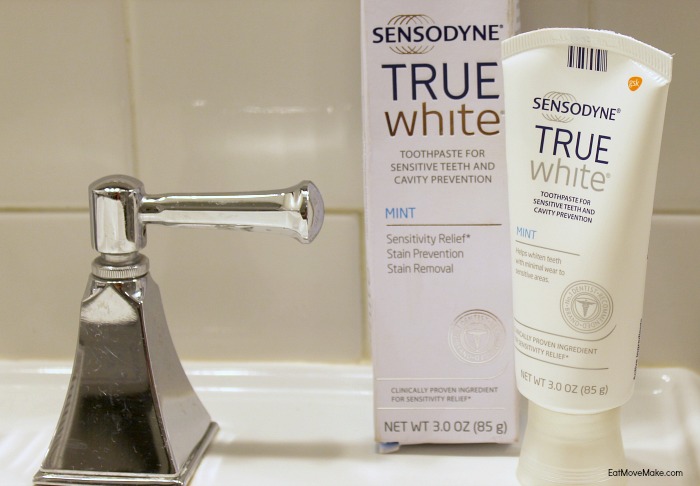 The best way I can describe Sensodyne® True White® is that it's soft, creamy and gentle. It's doesn't burn or sting, and dare I say… it feels soothing to brush with it. I'm so happy to have found a whitening toothpaste for sensitive teeth! (Fact: According to a survey by the makers of Sensodyne®, a third of women don't think there's a whitening option out there for sensitive teeth even available, but Sensodyne®True White® exists!)
About Sensodyne® True White®:

Now, you can turn to Sensodyne® True White® for a whiter smile and sensitivity relief, without the compromise.
Sensodyne® True White® is 10x less abrasive than many leading whitening toothpastes*, providing gentle stain removal and active stain protection.
With twice daily brushing, Sensodyne® True White® provides sensitivity relief and helps whiten your teeth.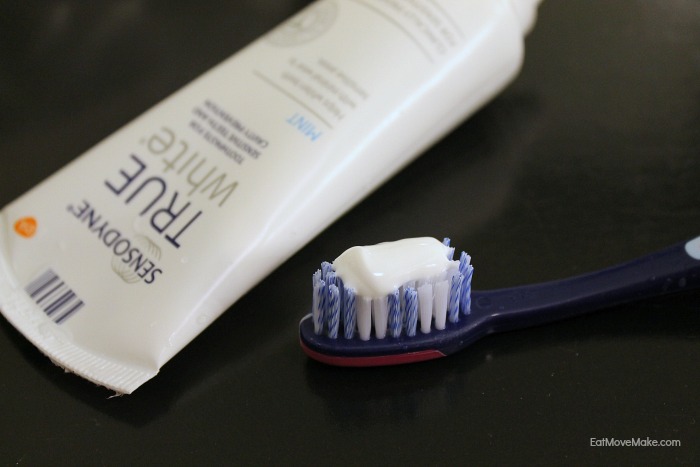 Visit the website for more information and connect on Facebook and Twitter.
* Based on Relative Dentin Abrasivity testing against 15 products in the top 80% of the whitening toothpaste market.
Do you have sensitive teeth? Have you tried Sensodyne® True White® toothpaste?