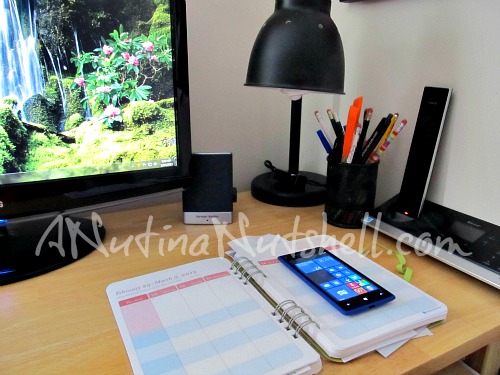 Every day I sit at my desk.
And on my desk is the computer where I do my work.
And in front of my computer is the planner which tracks all the work I need to be doing.
And on that planner sits a Windows phone which keeps me connected to all the people and things that distract me from doing all that work I should be doing. (I've been playing with the How We Met App on Facebook a lot. Super cool.)
But you know what? I wouldn't have it any other way.
I love my Windows phone.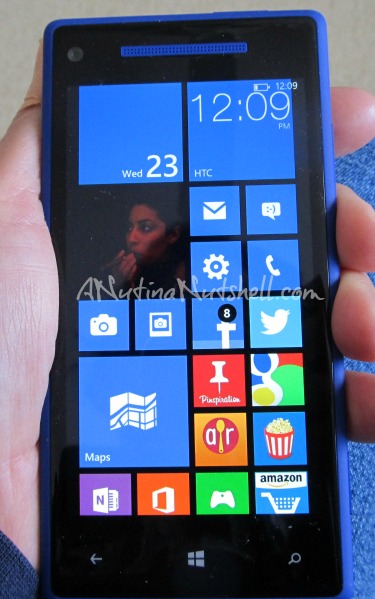 I customized the Start screen to put the apps that are most important to me in primary positions and I can change the size, color, and placement of those any time I want. It's super easy to move things around, suuuuuuuuuuper easy.
In fact, the interface on a Windows phone is by far the smoothest and most fluid mobile platform available. (I've had all three kinds.) It sort of rolls with a gentle whishhhhhh as it moves. It's so cool.
By the way, those are Live Tiles and Live Apps, so they're updated continuously all day long! At a mere glance, I can see whether I have new emails and texts, two things I check all the time.
And I have my daughter's contact tile pinned to my Start screen so if she updates her Facebook or Twitter profile, it shows me immediately. I can also email, call,  or write on her Facebook wall in seconds through her tile.
I love my Windows phone!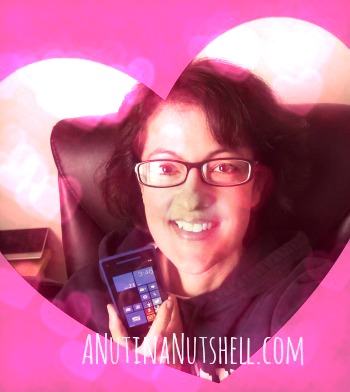 Life is busy, we all find ways to make the most out of our time.
The new Windows Phone is reinvented around you including features like Live Tiles, Live Apps, Kid's Corner, and SkyDrive, making it easy for you to personalize your phone how you want it. Now it is easier than ever to stay in touch with what matters most.
For a chance to win a Windows Phone 8, please click here to take a quick survey!
This is a sponsored conversation written by me on behalf of Microsoft Windows Phone 8. The opinions and text are all mine.