Winnie the Pooh and his forever rumbly tumbly are part of the cutest, cuddliest adventure I've seen in a long time! The classic charm of the original stories and films remains intact, but with a gently modernized twist.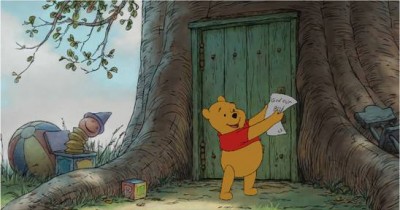 Pooh's friend Eeyore (completely hilarious in this movie) has lost his tail, and all the woodland friends decide to have a contest. The one who finds him a tail wins a prize pot of honey.
The funny tails they try out on Eeyore are completely delightful!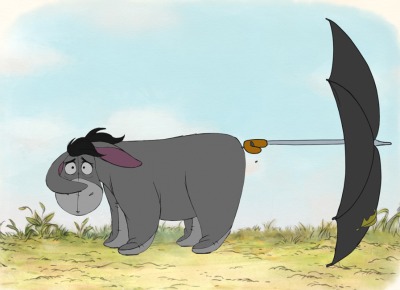 Along the way, they mistakenly think Christopher Robin has been captured by a creature called a "Backson", and Owl (eccentrically voiced by Craig Ferguson) sends everyone out to save him.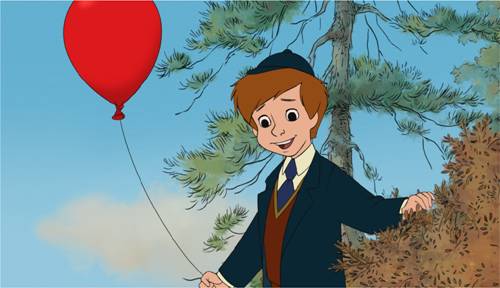 The hand-drawn animation creates such an amiable, pleasant setting, and the bumbling friends are as endearing as ever.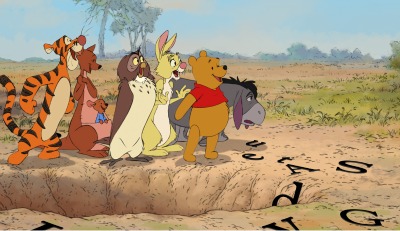 John Cleese is brilliant with his narration, and one of my very favorite parts about the movie is how they interact with the text on the pages. It's completely irresistible and SO much fun!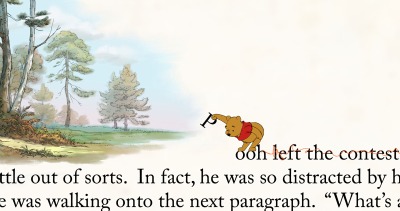 Rated G, the movie is a sweet and classic treasure for all ages. I absolutely adored it.
Winnie the Pooh hits theaters July 15th (Hint: STAY for the credits!)
Website and Mobile Site: Disney.com/Pooh
Facebook: facebook.com/WinniethePooh
Twitter: twitter.com/DisneyAnimation
Disney provided my travel expenses in order to attend the advance screening.