This post about work life balance and the NINE LIVES movie is sponsored by Europa Corp. All opinions are my own.
Because my kids are adults, I've lost my 24 hour-a-day mommin' job, and I've since replaced it with a too many hour-a-day bloggin' job. I spend the bulk of my daylight hours working.
But there still has to be a work life balance, so every night at 8pm (and sometimes even earlier if I go out to eat), I unplug. I leave my phone and computer in another room and completely walk away from them.
Not only does unplugging keep me connected to the people I love most, but it helps relieve work stress to be able to set it aside for a while.
Besides, if I didn't do that, I might turn into a cat.
That's what happens to Kevin Spacey in the new movie NINE LIVES.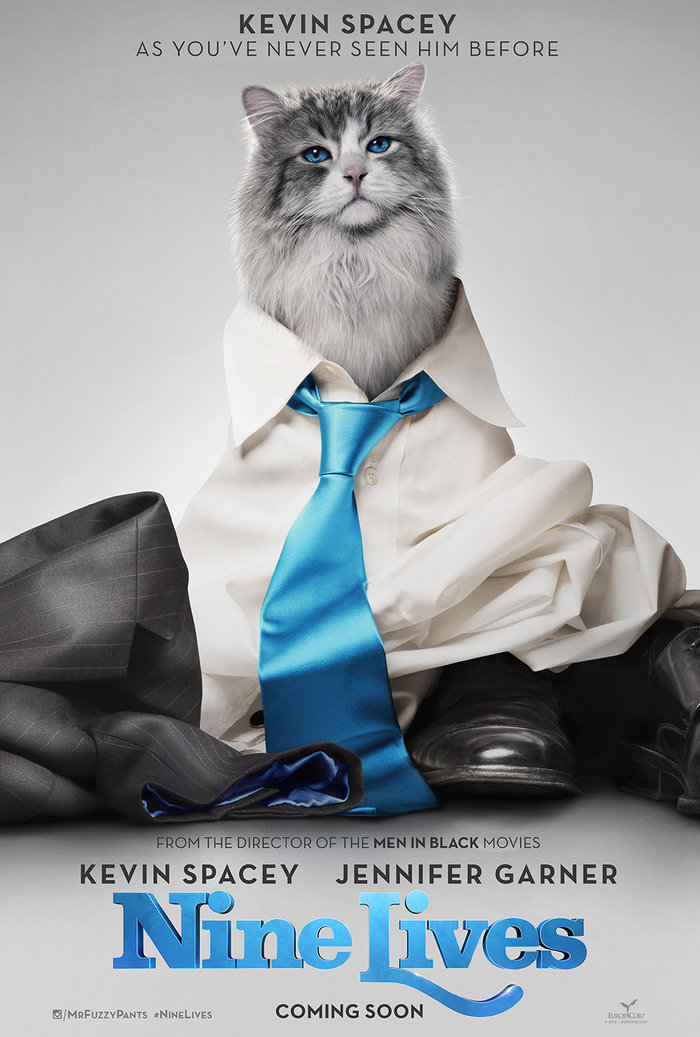 Tom Brand (Kevin Spacey) was the most powerful man in the world – a billionaire living the luxury life. But now? He's just a fluffy cat they call Mr. Fuzzypants.
Uh oh.
Starring Kevin Spacey, Jennifer Garner, Malina Weissman, Cheryl Hines, Christopher Walken and Robbie Amell, NINE LIVES is the story of a stuffy businessman, Tom Brand (Kevin Spacey), who finds himself trapped inside the body of his family's cat. If any hope exists of returning to his family as the husband and father they deserve, Tom will have to learn why he has been placed in this peculiar situation and the great lengths he must go to earn back his human existence.
With the talent of Kevin Spacey, Jennifer Garner and one of my all-time favorites Christopher Walken, I think it's going to be an irresistibly fun summer film for the whole family!
NINE LIVES – IN THEATERS AUGUST 5
Director: Barry Sonnenfeld
Written by: Matt Allen & Caleb Wilson and Daniel Antoniazzi & Ben Shiffrin
Cast: Kevin Spacey, Jennifer Garner, Malina Weissman, Cheryl Hines, Christopher Walken, Robbie Amell
Produced by: Christophe Lambert
Follow NINE LIVES on Twitter and Facebook and follow 'Mr. Fuzzypants' on Instagram (#NineLives)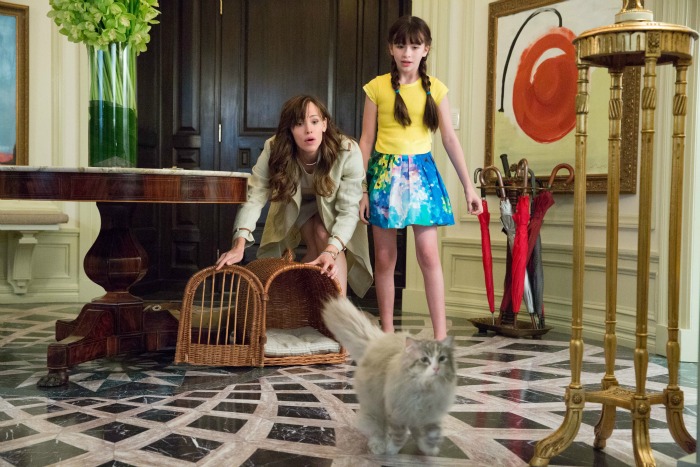 Do you find it difficult to keep a good work life balance? Do you set aside special time for the family?