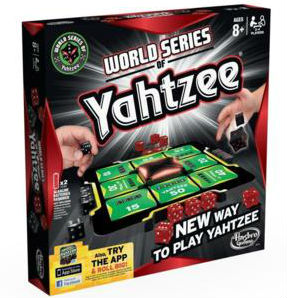 I played the new World Series of Yahtzee game three times in a row as soon as Hasbro sent it to me this month. I love quick thinking and fast-action games. I'm not necessarily good at them, but I find them so much fun to play!
In this version of Yahtzee, everyone plays at the same time in a roll-the-dice showdown. Players race to be the first to match one of the combinations showing on the game cards.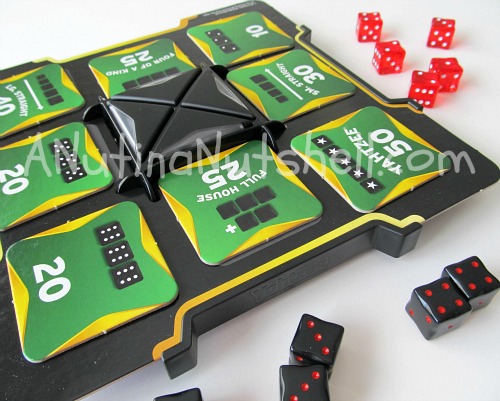 Once you have a match, press your light on the game board to lock in and start the timer. Now everyone else has about 5 seconds to roll their own matches and lock in.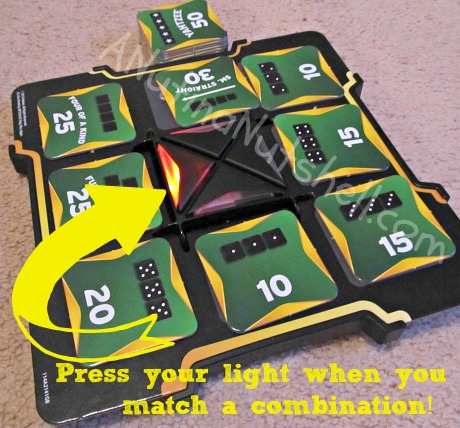 When the countdown ends, everyone who matched a card takes it off of the game board and it's replaced with a new one from the draw pile. Then everyone starts over trying to roll for a new combination!
It's pretty crazy because you're torn between rolling as fast as you can while still checking to see if what you're rolling is matching up with anything on the cards.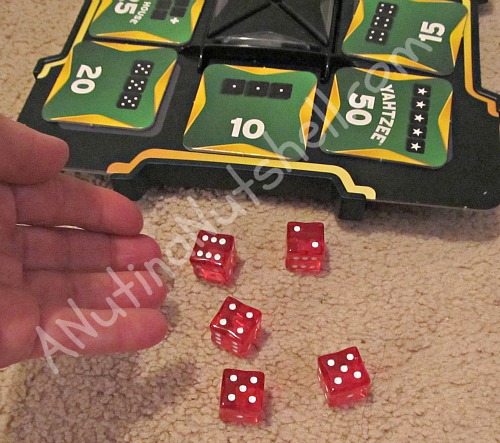 When all the cards have been matched and removed, the game is over and everyone adds up their card scores. The highest score wins.
Is it best to just concentrate on getting one combination or to keep rolling-and-looking to see if anything matches? I still don't know what's best for me, but I keep losing, so I'd better figure it out soon!
All I know is that I'm having a blast playing the game, and in the end, that's all that matters. 🙂