This post brought to you by Jel Sert. All opinions are 100% mine.
Hurry! Enter the Wyler's Light "Just Add Water" Giveaway before it ends!
You could win a weekly prize, a first prize or a grand prize, and they all include Wyler's Light low-calorie, sugar-free drink refreshment.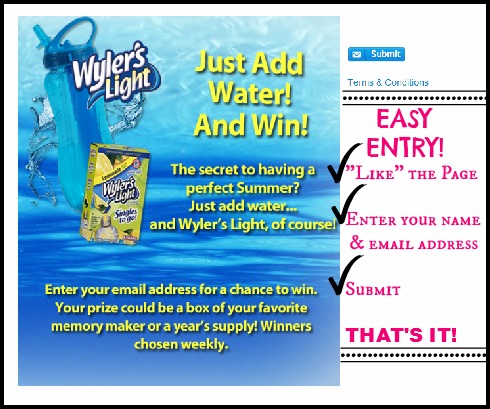 Fourteen (14) Weekly winners (2 each week): Two (2) Wyler's Light 8ct Singles to go!
Seven (7) "First Prize" winners: (1) Wyler's Light Summer Prize Pack (which includes five (5) Wyler's Light 8ct Singles to go! boxes, two (2) Wyler's Light 12qt canisters, and 2 water bottles
Three (3) "Grand Prize" winners: assortment of Wyler's Light product for one year (eight (8) Wyler's Light 12qt canisters), twenty two (22) Wyler's Light 8ct Singles to go! boxes and four (4) Wyler's Light water bottles
Have you tried Wyler's Light yet, by the way? Just add a single drink mix packet to a 16.9 oz bottle of water and shake it up. For a measly 5 calories, it turns flavor-less into flavor-full! Each box has eight flavor packets too, so the cost is more than reasonable.
If you're not that great about drinking enough water (all signs point to me), this makes it a heck of a lot more appealing. If I add Wyler's Light to my water, I'll drink three (or four) bottles every day. (I re-use my water bottles, by the way.)
If I'm at home I just add a flavor pack to a large glass of water, mix it up and add ice. The iced tea with peach is especially good that way, and I enjoy sipping it while lounging in the backyard.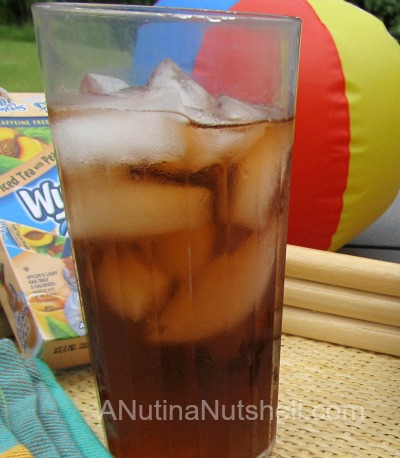 When I'm on the go I grab a water bottle, because not only is my speedometer broken in my car, but my A/C is as well, so liquid refreshment is my means of survival during the summer months.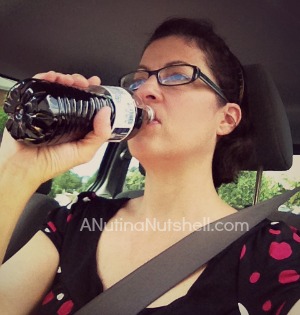 Right now I have three tastes to try, but there are a rainbow of flavors from which to choose:
–Lemonade, Pink Lemonade, Raspberry Lemonade, Strawberry Lemonade
–Strawberry, Cool Raspberry, Cherry, Cherry Limeade, Cherry Berry, Grape Fruit Punch, Kiwi Strawberry, Sunsplash Orange
–Iced Tea with Lemon, Iced Tea with Peach, Iced Tea with Raspberry, Half Iced Tea and Half Lemonade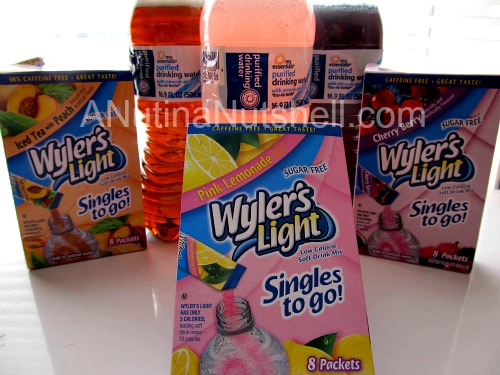 Follow @WylersLight on Twitter and Facebook.com/WylersLight and be sure to enter the Wyler's Light Just Add Water giveaway before it ends!