One of the highlights of my recent #HowWeVegas trip was seeing Zarkana, the Cirque du Soleil show residing within the ARIA Casino & Resort. It was an experience I'll never forget!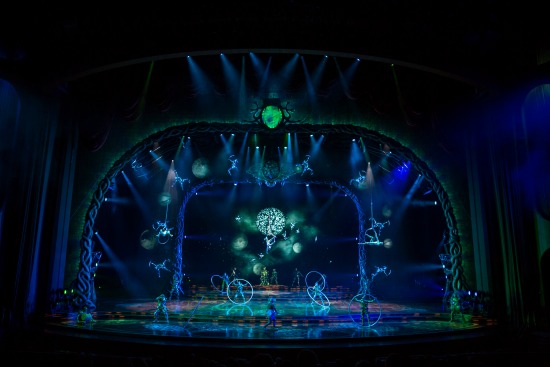 Zarkana is a spirited voyage through an abandoned theater where an extraordinary circus comes back to life. Populated by a motley collection of off-the-wall characters and incomparable acrobats, Zarkana is a visual vortex set in a twisted acrobatic fantasy universe where, little by little, chaos and craziness give way to a true celebration.
Sounds crazy, huh? Well, if you've ever been to a Cirque du Soleil show, crazy isn't far off the mark. It's a fantastical world of your most bizarre imagination paired with a visually dazzling performance of modern acrobatics. Truly stunning.
I'll let the photos do most of the talking.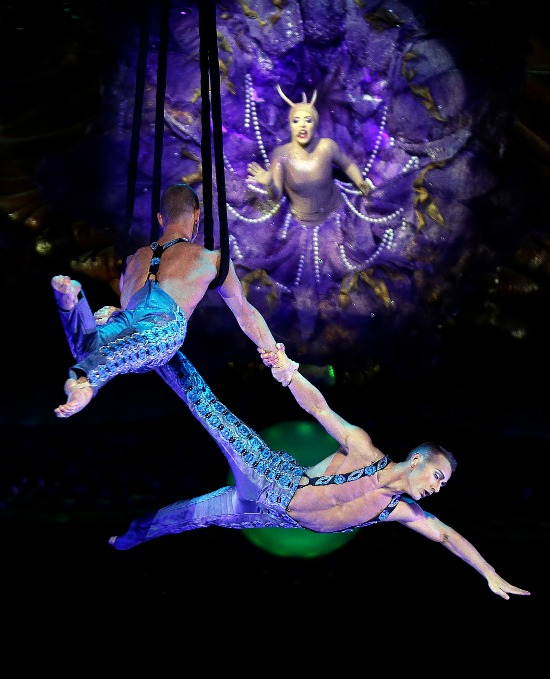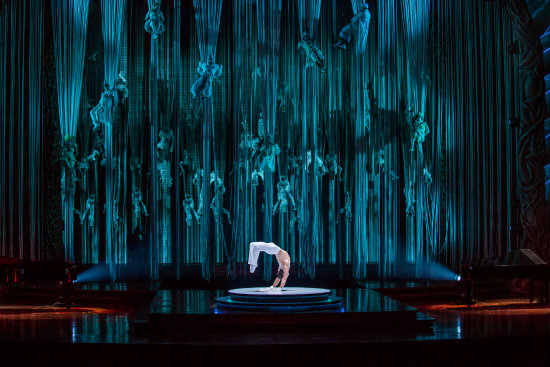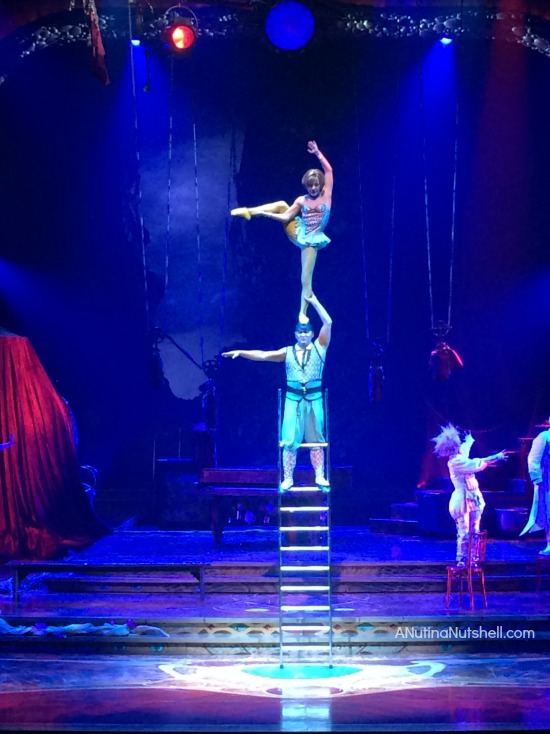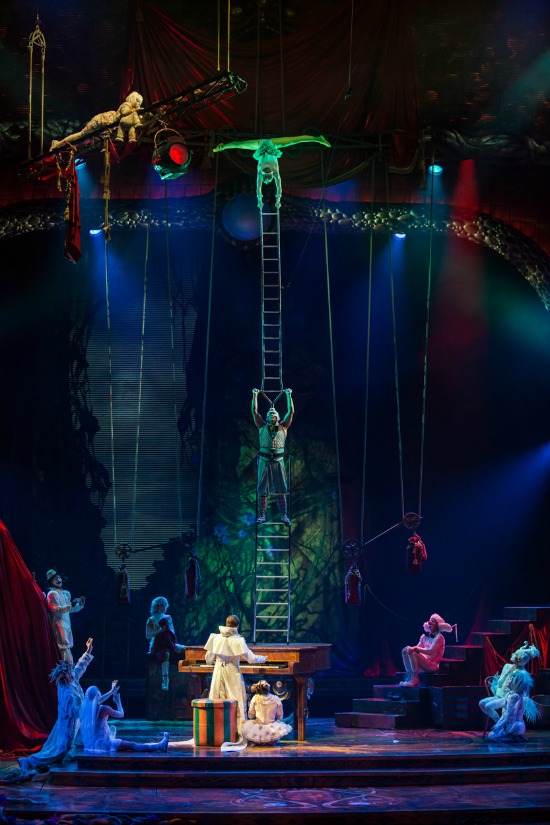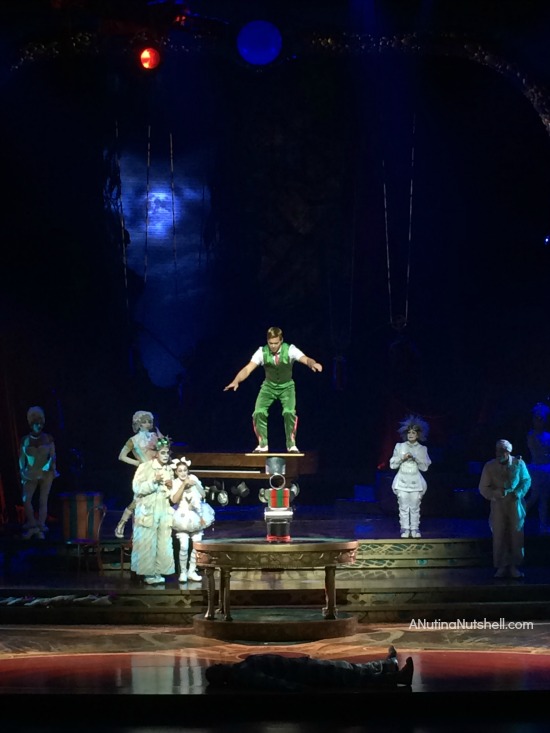 This amazing artist poured sand from her fingers and turned it into temporary artistic masterpieces, only to sweep them away to be turned into something completely new. It was unbelievable.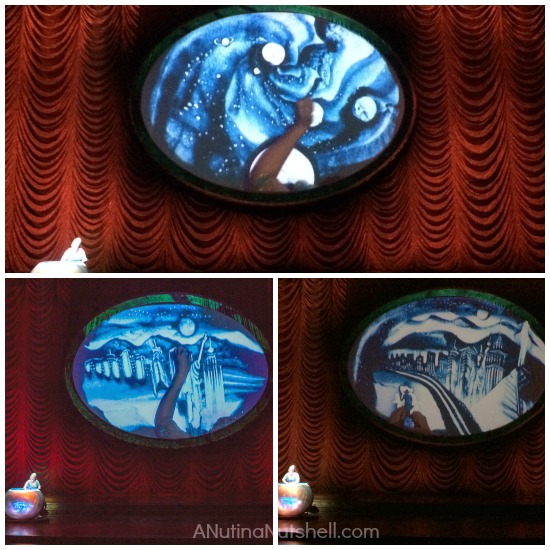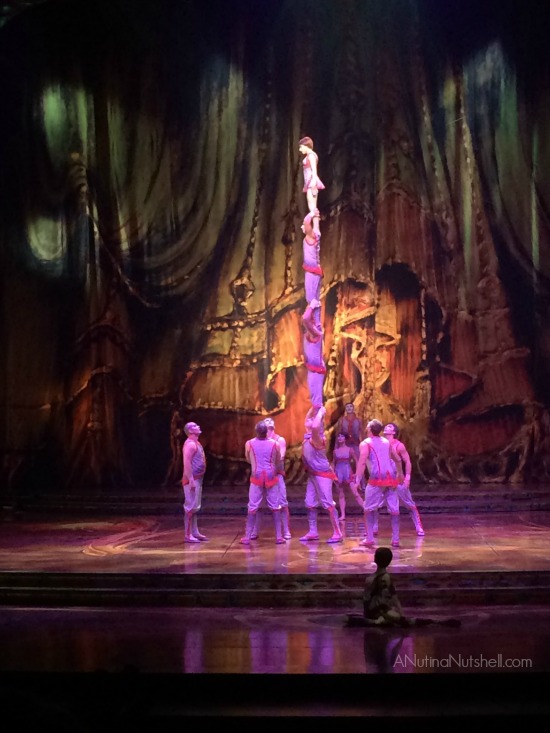 The twisted acrobatics keep you perched on the edge of your seat, believe me!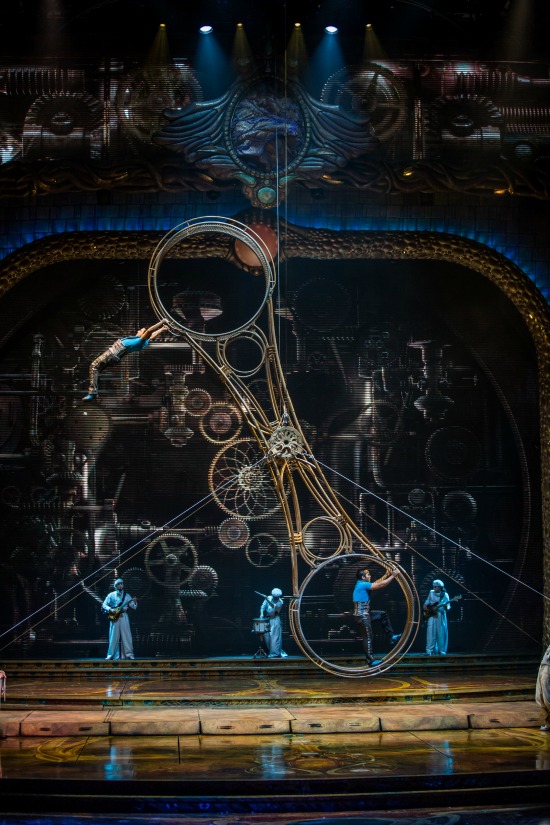 This performer sailed into the audience at one point. So cool.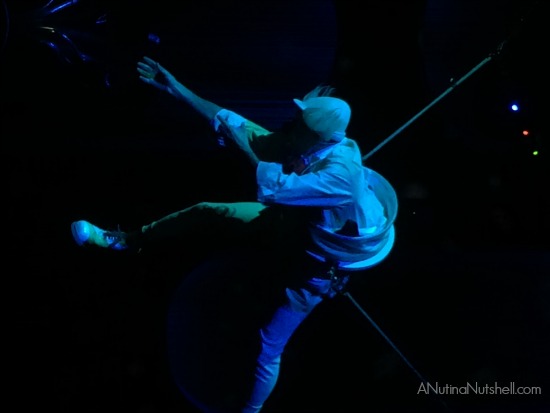 Zarkana is the perfect introduction to the world of Cirque du Soleil, and performs Friday through Tuesday at 7:00 and 9:30 pm. It's a magical feast for the senses! Click here for ticket information.
I also had a behind the scenes look at the show, so stay tuned for that post.