I'm finally getting the chance to tell you about my Cirque du Soleil behind the scenes tour of Zarkana, the resident show of the ARIA Resort and Casino in Las Vegas. The show itself was magnificent, and to be able to find out what goes on behind the scenes was such a treat.
Most Cirque du Soleil artists are multi-generational circus performers who've gone to school for it, and many are Russian. As they age out of acrobatic work, they can transition into other roles, like clowns. Also, because each act is so specialized, there are back-up acts in case someone is out for the night.
When we went into the theater, they were in rehearsals using recorded music. For actual performances, the music is always performed live.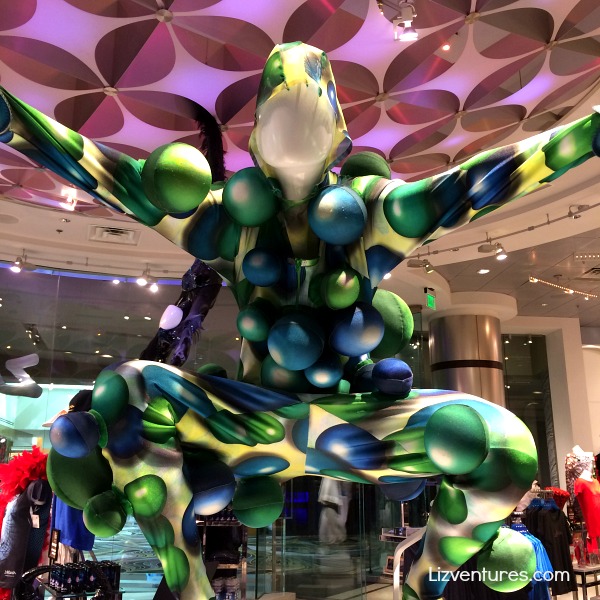 You don't realize the massive scale of the set and what it means to make sure the live action, stage effects, lighting and projections are seamless for the audience until you see it from a different angle.
The Zarkana stage consists of a sliding platform that retracts to allow for rapid set and equipment changes, and the lighting is designed to make these transitions practically unnoticeable.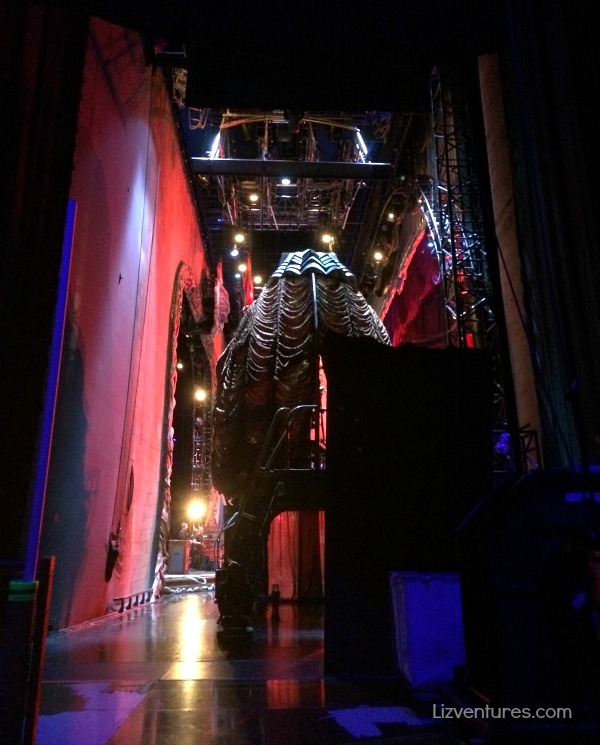 As an act is performing, the following one is running through their act behind the scenes. There's a huge area where that takes place. Who knew?
Also backstage, they display the international flags representing each of the countries of their performers, and this is done for every Cirque du Soleil show, not just Zarkana.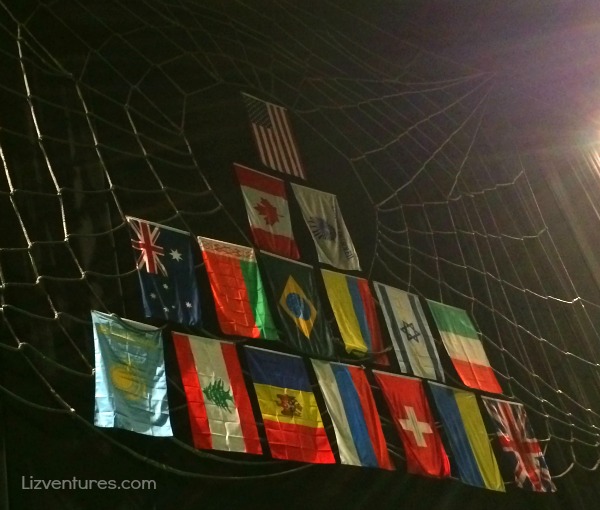 We were able to take a look at the wardrobe and costume department, and boy, do they have a big job. All costumes are precisely fit to each performer's body and wigs are fit to their head.
But, each performer is responsible for doing their own makeup. Can you imagine?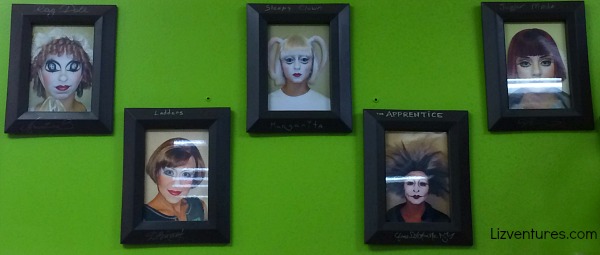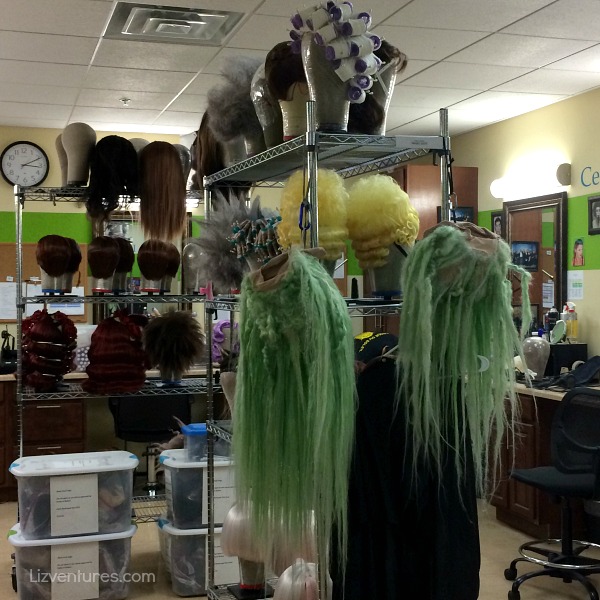 All costumes are cleaned daily, so the bubbles on these costumes have to be removed and replaced with every cleaning. Good thing they use velcro!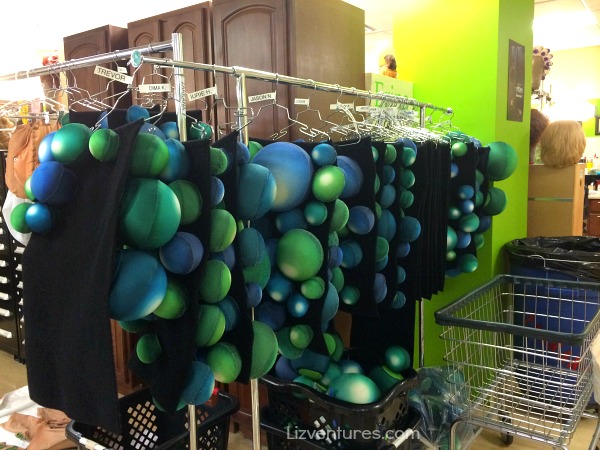 Even shoes are touched up every single day.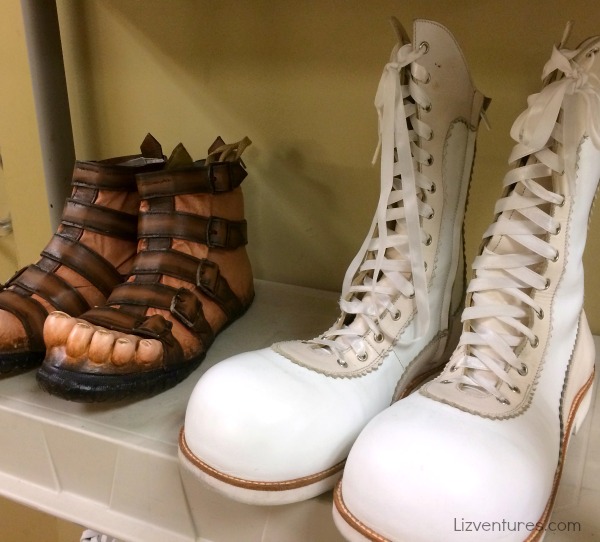 There are two Zarkana shows a day, five days a week, so I'm sure these ladies are kept very, very busy.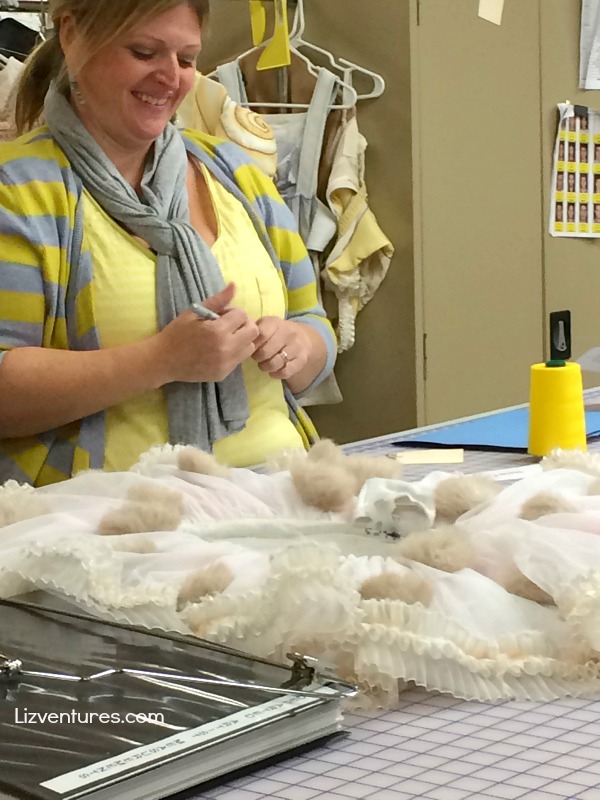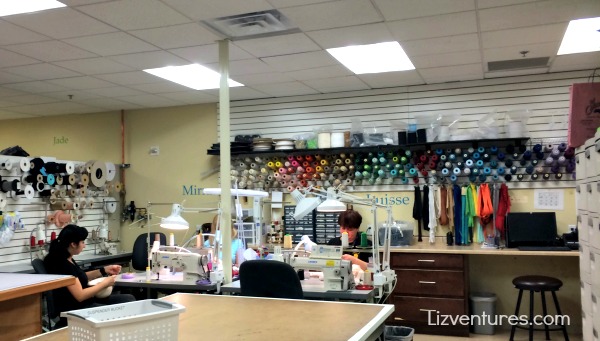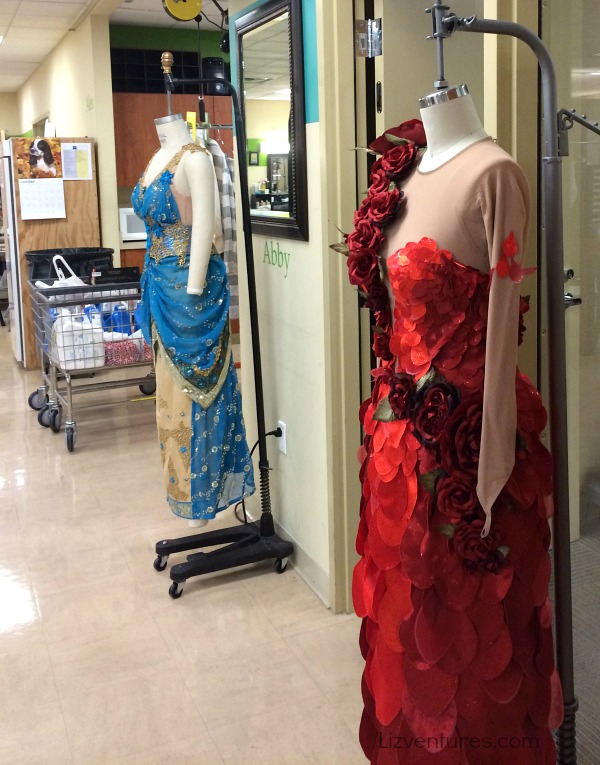 It was so interesting to hear what goes into Zarkana behind the scenes. They sure have it down to a science, and it shows through in every performance. No wonder Cirque du Soleil shows are so beloved.
Have you been to see Zarkana yet? Any other Cirque du Soleil shows?