It's National Grilling Month, and I've already got burgers, chicken, ribs and veggies on my 4th of July party menu. I can hardly wait!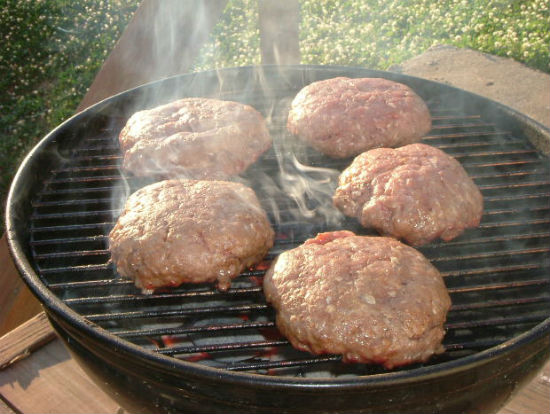 I've also got some weekend getaways on the calendar, and I'm planning some make-ahead meals (sandwiches and finger foods) for those trips. I'll put a cooler in the back of the van and load it up with sandwiches, drinks and goodies.
Most of the time I make simple sandwiches, but Kraft sent a really nice gift basket to me recently with a Good Seasons Italian dressing and cruet kit in it. I'm not a salad dressing on salad person at all, but I love, love, love to use Good Seasons Italian dressing packets in my recipes, especially my slow-cooked Italian beef sandwiches.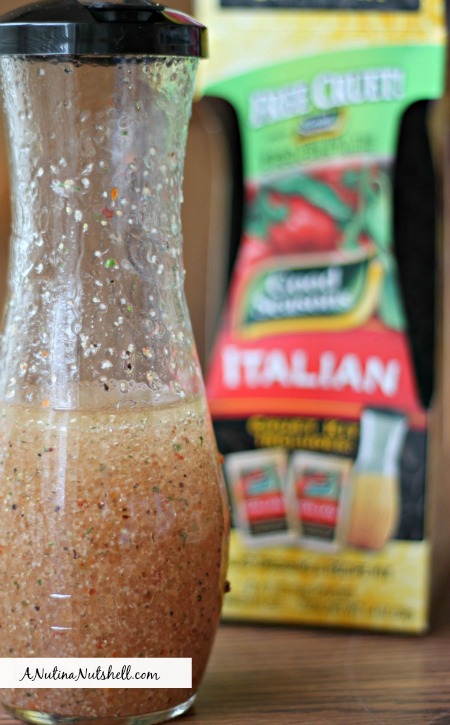 This month I decided to add some flavor to another classic sandwich favorite,  the sub, and I made some Zesty Italian Hero sandwiches.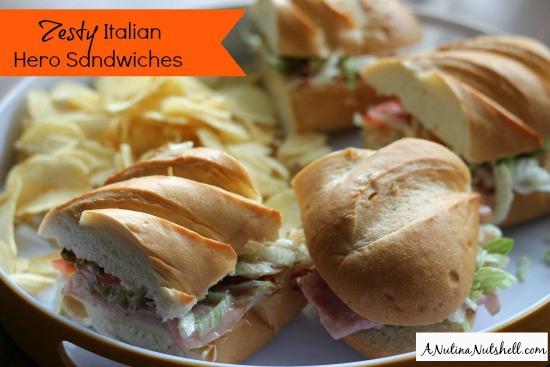 I've shared the ingredients and directions with KraftRecipes.com so please visit the site for full details on how to make it, but here's the gist of what I did.
Start with a French bread loaf that's about a foot long. Don't buy one of those skinny minis; choose a nice wide one, so there's room for all your yummy sandwich ingredients!
On the bottom half, I put some Provolone cheese slices and and two different kinds of Kraft Deli Fresh lunch meat. There are lots of varieties, so buy whatever you like best, but I went with turkey and ham.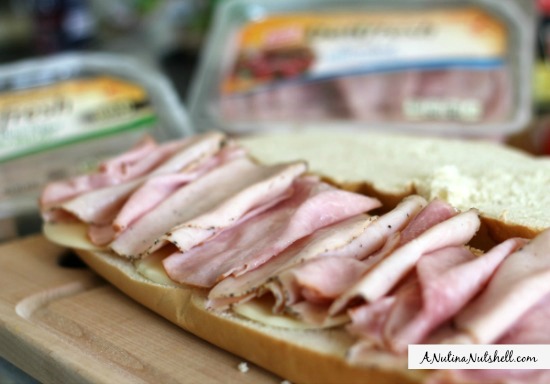 Then I added some lettuce, onion and the pièce de résistance – the zesty flavor of the Italian dressing mix. Good Seasons is good stuff! Then I added some tomato slices.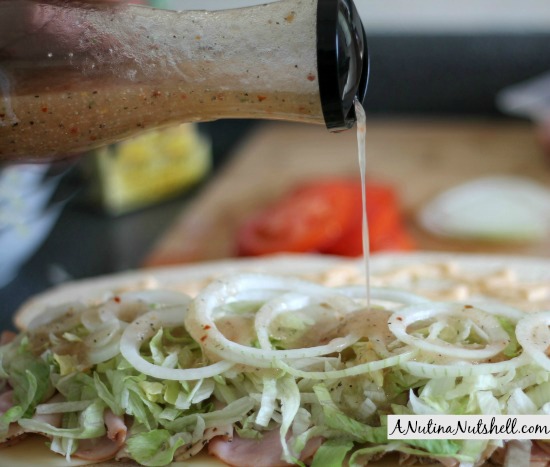 On the top half, I spread some Kraft Sandwich Shop Hot & Spicy Mayo. (They have lots of other flavors too.)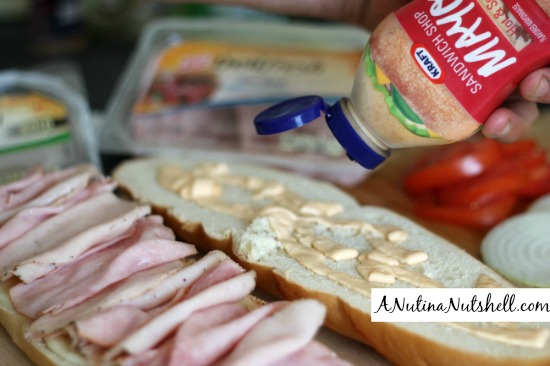 Sprinkle on some pickled jalapenos, and then put the sandwich back together.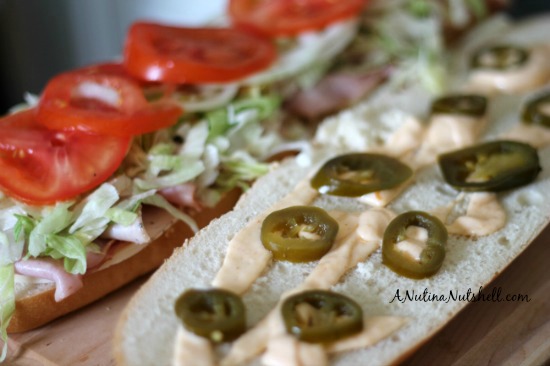 Cut your Zesty Italian Hero into four equal sized servings, and enjoy with some friends!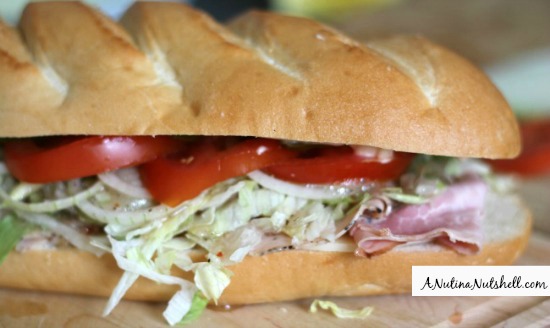 The beauty of a sandwich is that you can add more, add less and change things up without destroying the integrity, so have fun being creative!
I created this sandwich as part of my Kraft Tastemaker partnership.