This Secret Santa gift ideas post is sponsored by Family Dollar.
Are you playing Secret Santa this year? It's always lots of fun to pick out gifts, but nobody wants to spend a fortune. Fortunately, Family Dollar has lots of budget friendly gift items to choose from.
Many are perfect right off the shelf, but think outside the box! Take a look in your craft cupboard and last year's wrapping supplies for little add-on decorative items you can use for extra pizzazz.
To inspire you, here are some fun and very affordable Secret Santa gift ideas I put together with items from Family Dollar.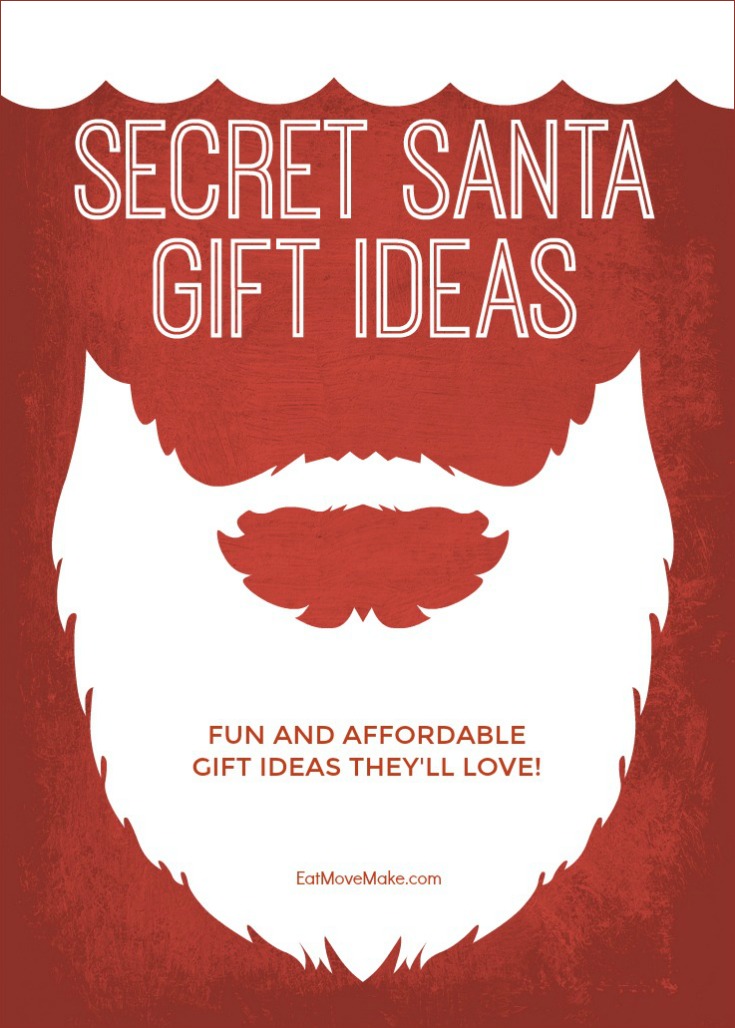 Have a friend with a favorite soda? Make it a little more festive by putting a Family Dollar jingle bell door knob decoration over the twist cap. How cute is that?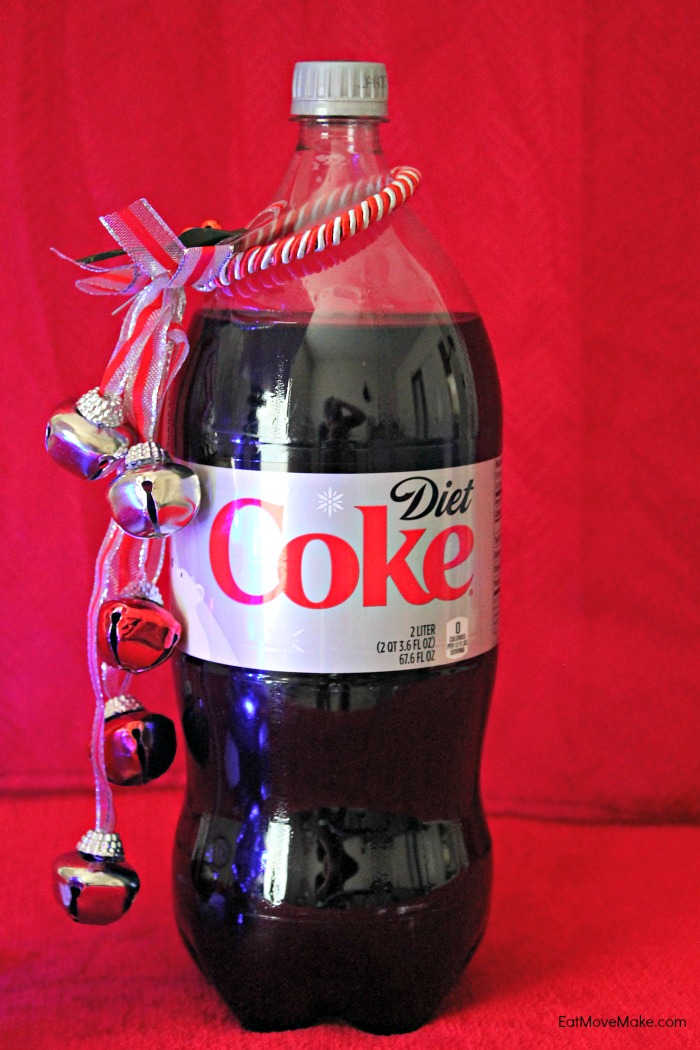 The holiday decor section gave me tons of ideas too. I found a battery-operated mini light string, put it inside an etched snowflake glass and then filled it with Hershey's Kisses!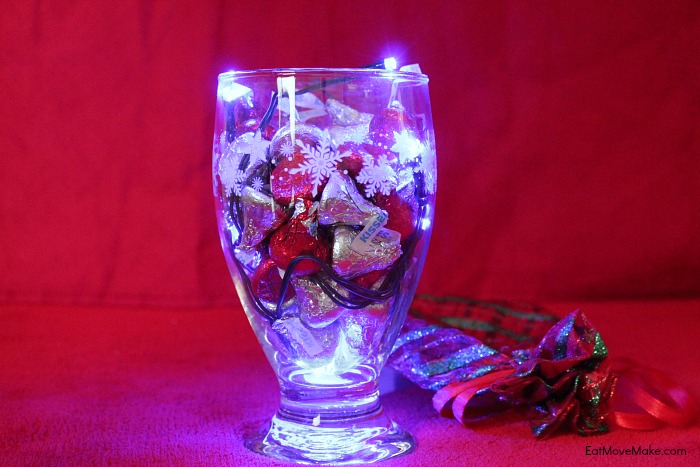 Speaking of chocolate, when I spotted a holiday bag of M&M's, I remembered a simple craft I'd seen on Pinterest a while back, and thought it would make a great Secret Santa surprise, so grab a tan washcloth from the bath section.
Check Family Dollar's craft section for pipe cleaners, pom poms or even construction paper to make a Rudolph face, or if you have a treasure trove of craft supplies at home, get creative with what you have.
Place the M&M's in the middle of the washcloth, then bunch it tightly. Using a piece of twine, string or yarn, tie the washcloth closed. Then glue on the eyes and nose and stick in some antlers. Adorable!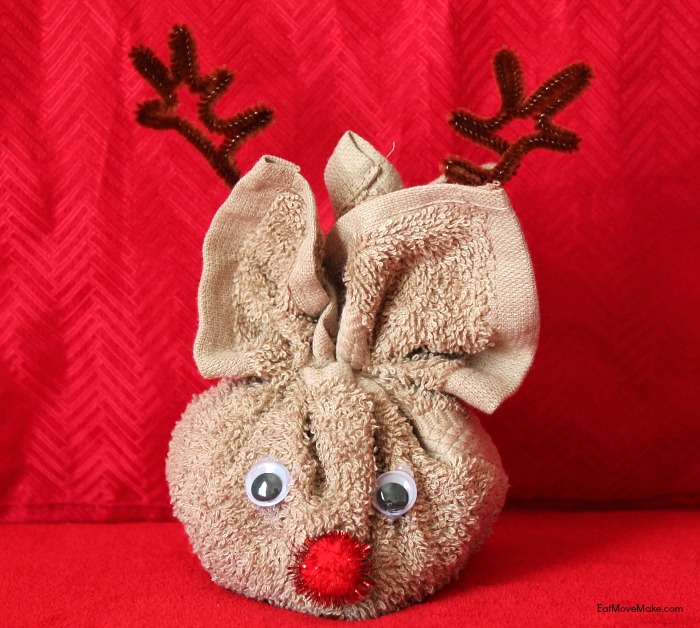 Pick one of Family Dollar's new seasonal candles, and tie a pretty ribbon around it! If you don't have old ribbons lying around, Family Dollar has a selection of holiday designs. When you unwrap your packages this year, save those ribbons to be re-used next year.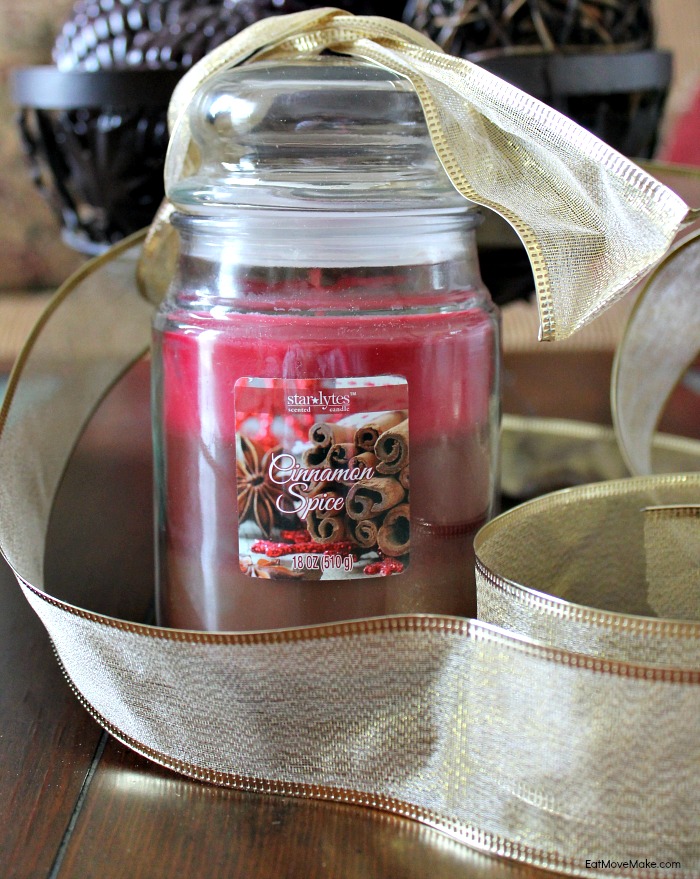 Cozy throws always make wonderful gifts, and there are several fun colors from which to choose at Family Dollar. With the addition of chocolate covered pretzels or any other bagged snack, movie nights will be better than ever.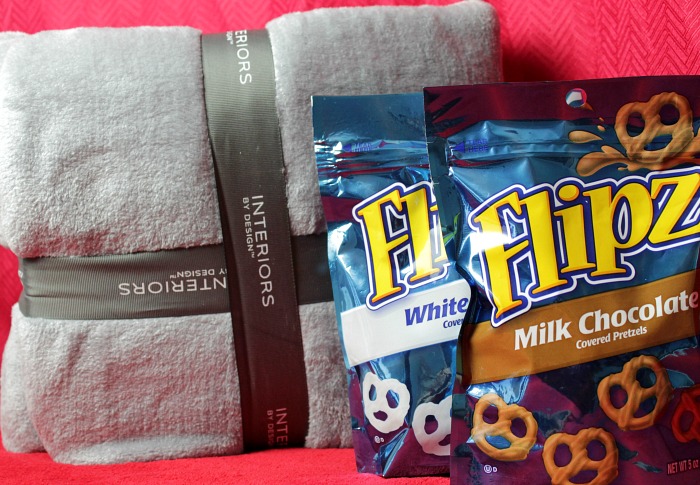 Does your gift recipient love kitties, puppies or traveling? Choose a wall calendar and wrap it in one of the pretty metallic wrapping papers at Family Dollar, then tie on some ribbon and a seasonal fridge magnet on top. Cute!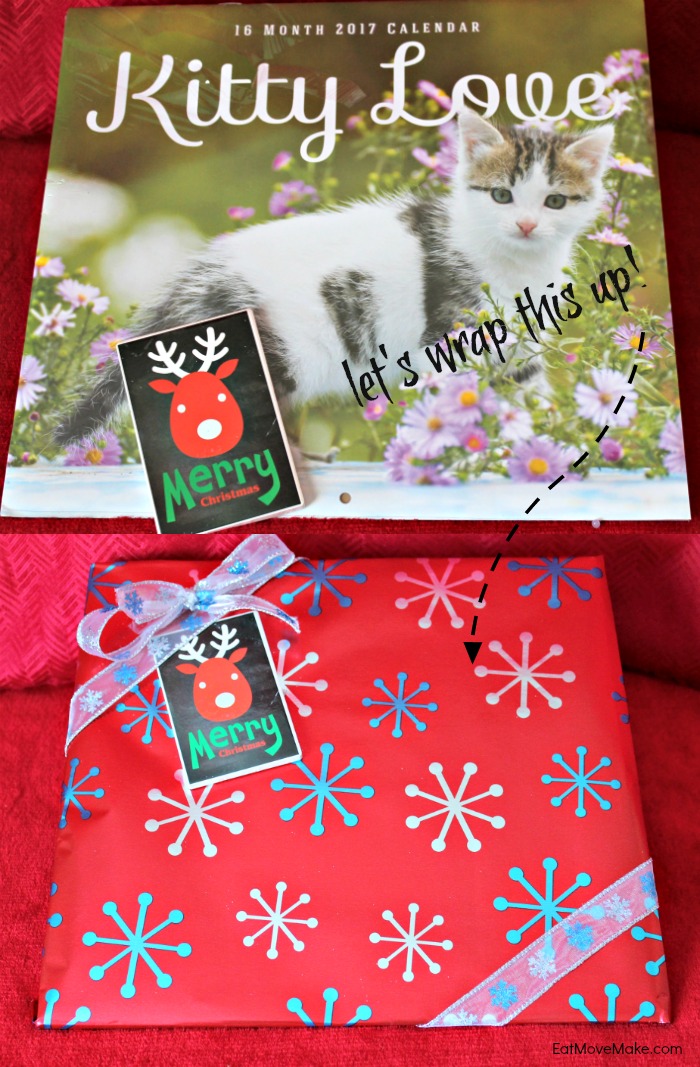 Family Dollar gift sets are always popular, but make them a little more personal by repackaging them. Most of us have extra baskets or decorative boxes lying around, so fill one with tissue paper or crinkles and place the individual items inside it. If you have gift tags or small ornaments, tie them around the lids for extra holiday flair. Much better, don't you think?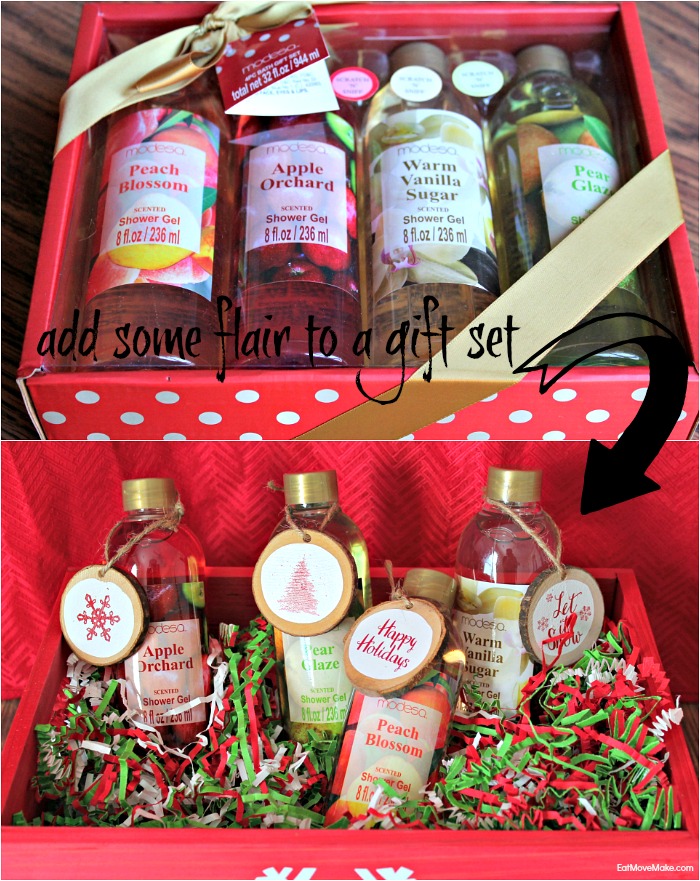 Have a friend who loves cozy socks? Family Dollar has a nice selection of socks and footies. Then head to the beauty section for a couple bottles of Christmas-y nail polish. Now, remember that box the shower gel gift set came in? Repurpose it "for your mistletoes" gift!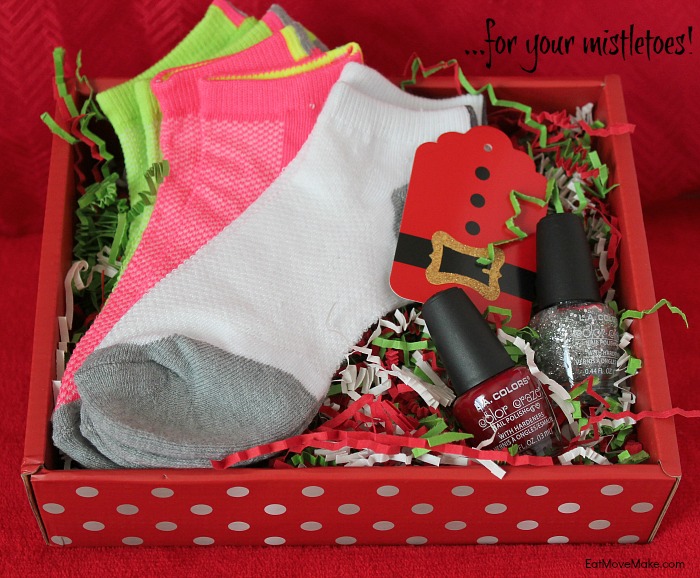 Gift giving is so much fun, and thanks to Family Dollar it doesn't have to break the bank. Be sure to sign up for Smart Coupons for additional savings and check back frequently for new offers.
Happy Holidays!